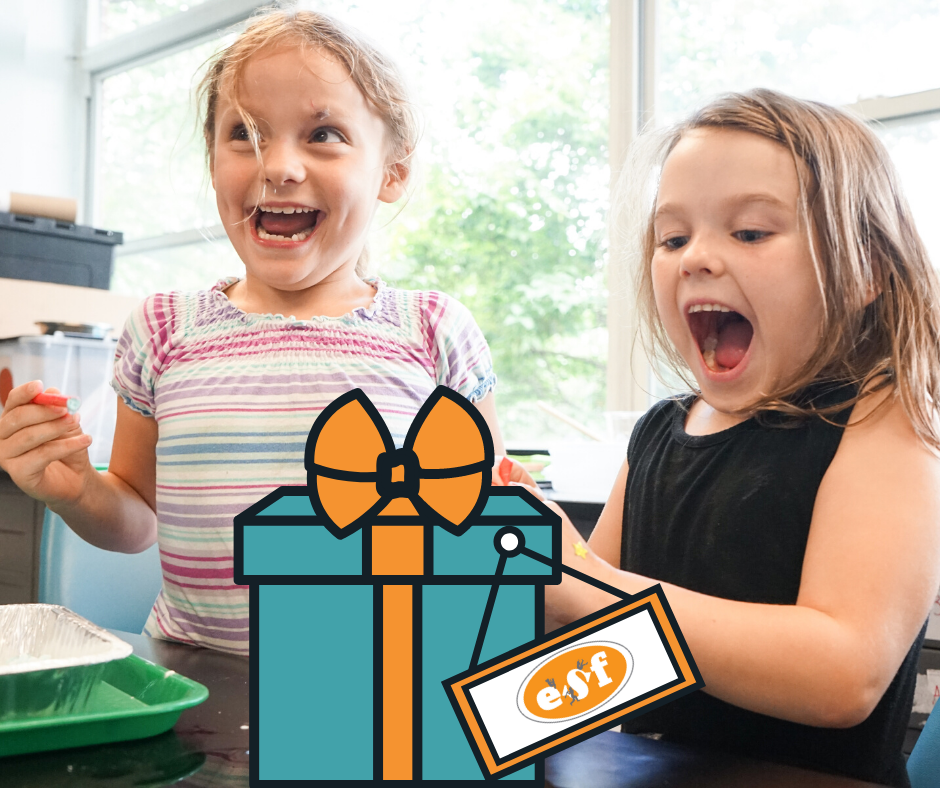 Give the Gift of Summer Camp
This holiday season, give an experience filled with discovery, confidence, friendship, and memories that will last a lifetime with ESF Summer Camps! Nationally recognized by The Aspen Institute as the 2019 Project Play Champion, ESF's Day, Sports, STEM, Specialty, and Academic camps are where every child is free to explore their curiosity and power their potential. Our campers enjoy the ultimate summer experience, one that fuels optimism and happiness, while encouraging friendships and building self-confidence and resiliency. Be sure to take advantage of Early Bird Enrollment, which guarantees you the biggest savings of the year on ESF Summer Camps, now through January 3, 2020.
Here's what you give your child with the gift of summer camp: 
Experience




New studies suggest those who are refocusing their purchases on outings, activities, and events are finding longer-lasting happiness and fulfillment. And it's not just participating in the actual event or activity; it's the anticipation of it that creates that feeling of happiness. Knowing that they're going camp is enough to make kids smile.

Discovery

ESF is designed to help kids discover new interests and passions. In one week at ESF, campers can be chefs, artists, engineers, athletes, adventurers and so much more. One program can spark a passion that lasts a lifetime, and maybe even launch a career! With more than 60 programs for every age and interest, we've got your camper covered.

Confidence

Discovery breeds confidence as children become more in tune with the interests and activities that drive them. At ESF, campers are free to take risks and try new things in a safe environment, with the reassurance that their camp community is behind them every step of the way. Ninety-seven percent of ESF parents report that their child gained more self-confidence after their summer camp experience!


Play

A growing body of research points to the importance of play for childhood development. According to ESF subject matter expert and world-renowned performance psychologist Dr. Jim Loehr, "Play builds the foundation for a lifetime of physical, emotional, mental and social development…[It] is the most powerful accelerator of whole-person learning and development, discovered thus far."

Friendship




Camp friendships are unlike any other. When a camper spends time learning, growing, exploring and discovering alongside a group of their peers, it forms a bond that's hard to break. These are the friends who will support them, even though they may live miles away during the school year and who will always be there for them. Ask anyone who has been to camp: The friends you make at summer camp are your friends for life.


Memories

These are the months that will shape a child's entire life. During the school year, they'll tell their friends, their teachers, and just about anyone else who will listen all about their summer. When they've grown-up, they'll hold onto the memories of the amazing summers they had at camp.
Enroll before December 19th and choose the gift option on your registration form to receive a beautifully wrapped, personalized gift certificate to give each camper that you register this holiday season!

Still planning your summer? Take advantage of Early Bird Rates NOW. Enrollment changes will be accepted until April 1, 2020.