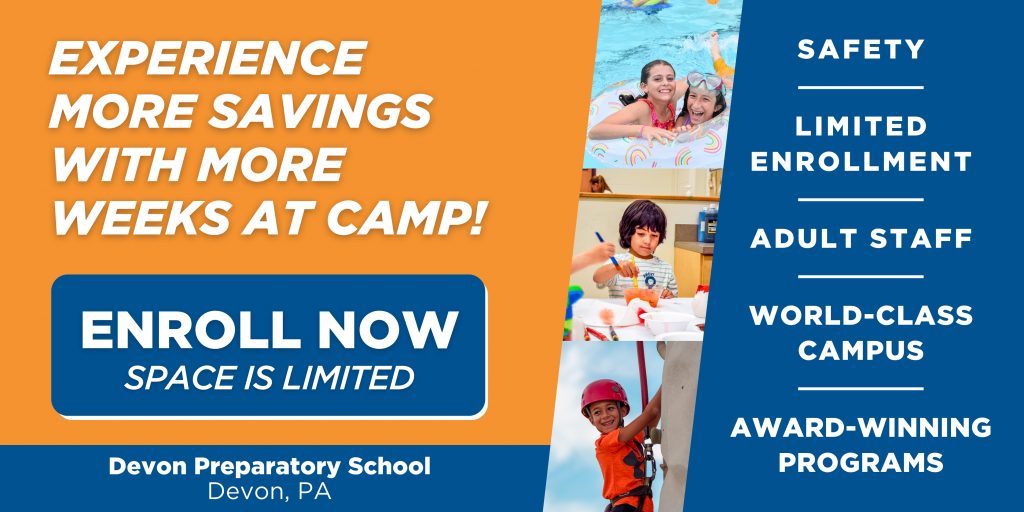 THE COUNTDOWN TO EARLY ENROLLMENT HAS BEGUN!
CHECK OUT OUR PREMIER COLLECTION OF CAMPS!
60+ Activities for every age and interest.

June 17 – August 16, 2024
At Devon Preparatory School
For Boys and Girls, Rising Grades Preschool-10th
Celebrating 29 years in the Newtown Square and Devon communities!

We are excited to announce the launch of our inaugural Summer at Devon Preparatory School. Our 2024 programs will be chock-full of enrichment opportunities and action-packed fun activities for children of all ages and interests!
Meet the site director for Devon:
Paul Kazanjian
Hello! My name is Paul Kazanjian and I am the Site Director for ESF at Devon Preparatory School. 2024 will mark my 21st summer with ESF! I started my tenure as a swim instructor and have worked in various roles throughout the years. I've been awarded the Master Teacher award and am a graduate of ESF's Leadership Boot Camp.
Learn More About Paul