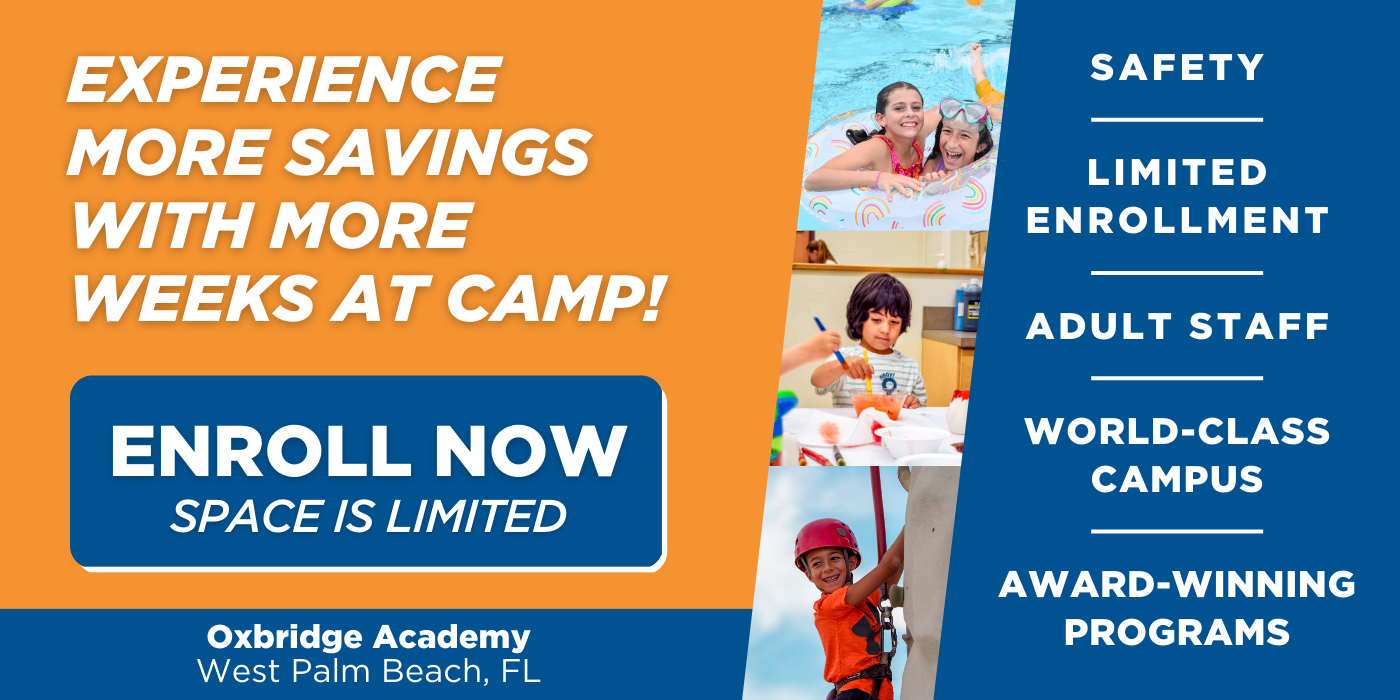 THE COUNTDOWN TO SUMMER 2023 HAS BEGUN!
CHECK OUT OUR PREMIER COLLECTION OF CAMPS
AT OXBRIDGE ACADEMY!
30+ Activities for every age and interest!
June 12 – July 21, 2023
For Boys and Girls, Rising Grades K-7th
We are excited to celebrate our inaugural camp season at Oxbridge Academy!
Our Summer 2023 programs will be chock-full of enrichment opportunities
and action-packed fun activities. 
Meet The Site Director For Oxbridge Academy
Tracy Wolfe
We are excited to introduce Tracy Wolfe, the Site Director of ESF at Oxbridge Academy. Tracy grew up in Illinois, where she first fostered her love of summer camps. She started as a camp counselor for Easter Seals Summer Camps working with children with special needs. This fostered Tracy's passion to study at Benedictine University, where she earned her Bachelor's Degree in Special Education and English. While in college, Tracy spent her summers working as a Camp Counselor and Group Leader at sleepaway summer camps in the Northeast. Tracy works at Oxbridge Academy as a Learning Support Teacher, English Teacher, and the Girls' Varsity Basketball Coach. Her basketball teams have won two state championships, and she was selected as Florida 5A Coach of the Year in 2018 and 2019. Tracy's other passion is working with rescue animals. She has five rescue animals- a rabbit, a dog, a horse, and two cats. Tracy trained her dog, Buddy, as a Therapy Dog, and he is now trained and working full-time at Oxbridge. In her free time, Tracy can be found with her two daughters at horse shows jumping horses or at the racetrack with her aspiring race car driver.


SIBLING DISCOUNT
Register one child for camp and save an EXTRA 5% for each additional sibling.
Discount applies to the lesser tuition(s)

MULTI-WEEK SAVINGS
Enroll for 4-5 weeks to get an EXTRA 4% savings per child
Enroll for 6+ weeks to get an EXTRA 6% savings per child

REFER A FRIEND
Receive $100 OFF 2024 Camp Tuition for each new camp family you refer that enrolls.

JUNETEENTH SAVINGS
Receive a reduced rate when you enroll June 20-23, 2023. No camp on Monday, June 19th.
INDEPENDENCE DAY SAVINGS
Receive a reduced rate when you enroll the week of July 3-7, 2023. No camp on Tuesday, July 4th.

TAX BENEFIT PLANS & DEPENDENT CARE CREDITS
You can also use your employer-sponsored tax benefit plans and Federal Child and Dependent Care Credit when your children attend ESF Summer Camps.