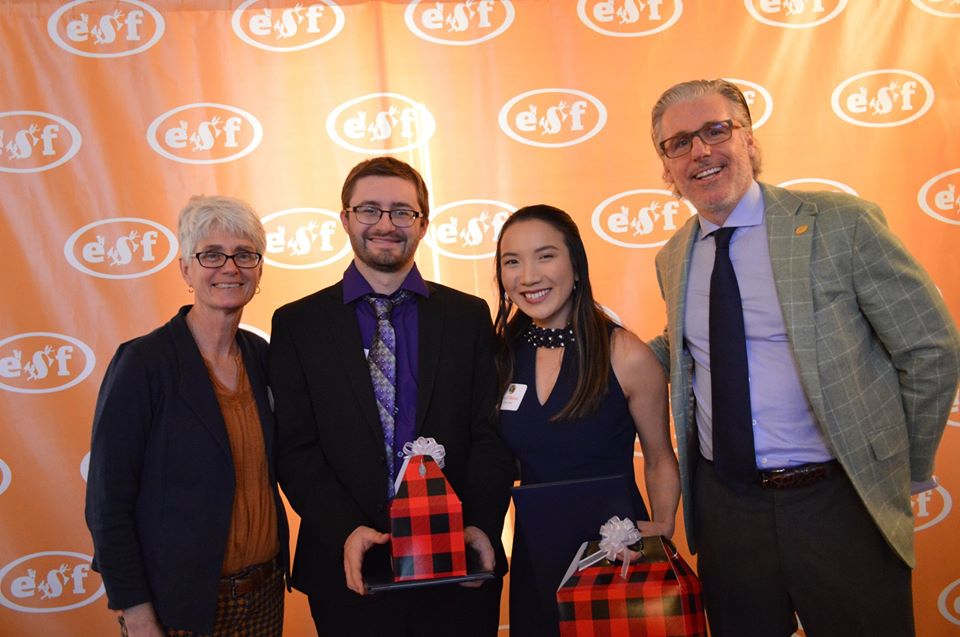 Congratulations to Our 2019 Ichiban & Master Teacher Award Recipients
With laughter, joy and gratitude, the ESF team gathered to celebrate the Holidays on December 7th. We honored our all-star staff including our Master Teacher and Ichiban Award recipients for their commitment to leading, inspiring and energizing our campers. The word Ichiban is Japanese for "number one, the best." This award is given to a Team member who consistently performs at an extraordinary level and goes above and beyond the call of duty in all aspects of their role. The Master Teacher Award recognizes activity specialists and instructional specialists for their exceptional teaching abilities and styles. Recipients display the most creative, fun, and captivating teaching style throughout the course of the summer. Only one Ichiban and Master Teacher is awarded per ESF Camp location.
We recognized and celebrated the following 2019 Ichiban and Master Teacher Award Winners for their hard work, extraordinary accomplishments, and for going the extra mile each and every day.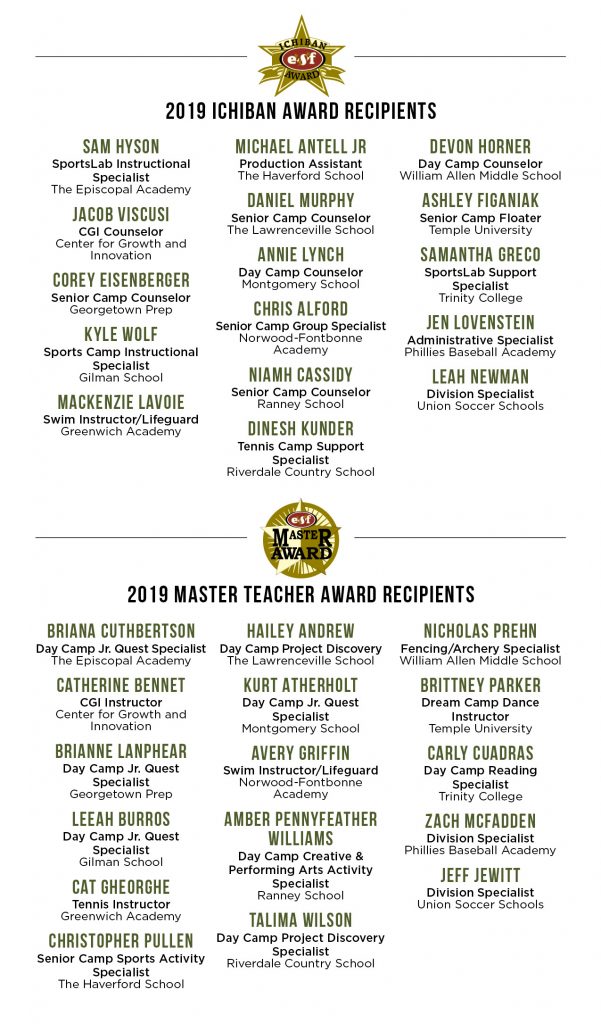 ESF was also proud to honor Acting Without Boundaries Artistic Director Maria Ceferatti with the Make a Difference Award for her commitment to enhancing children's lives through art. Learn more about this prestigious award and Maria's work here.
Watch the highlights from our annual Holiday Brunch!