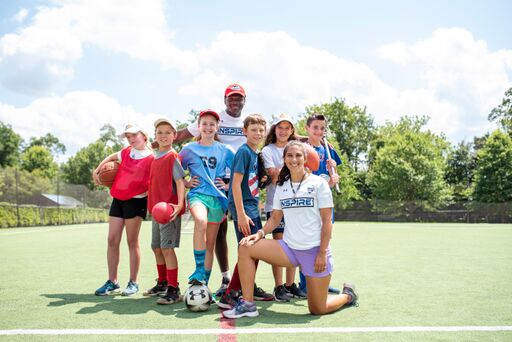 The Aspen Institute Selects ESF Camps as 2019 Project Play Champion
The Aspen Institute recognized ESF Camps & Experiences as a Project Play Champion at their annual Project Play Summit—the nation's premier gathering at the intersection of youth, sports and health—in Detroit, Michigan on September 18th. A nationally recognized leader in the delivery of award-winning Day, Sports, STEAM Specialty, Academic, Adventure, and Professional Sports camps, ESF has been chosen as a 2019 Champion for integrating Project Play strategies to guide its camps, and specifically, the newly re-imagined multi-sports camp, ESF SportsLab, Powered by Under Armour. These strategies included giving children a choice in the sports they play; encouraging multi-sport play, also referred to as sports sampling; developing an age-appropriate athletics program; and providing in-depth training to their coaches and staff.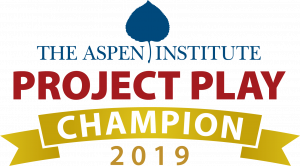 "ESF is thrilled to have been selected as a 2019 Project Play Champion, part of a cohort of organizations making new, meaningful commitments to youth athletics and development. We're excited to bring more awareness to how ESF Camps & Experiences continues to positively impact young people," said Michael J. Rouse, ESF, CEO & Co-Founder.
The Aspen Institute's Project Play initiative develops, applies, and shares knowledge that helps build healthy communities through sports. The organization produces reports that measure the state of play at the national, regional, and city levels, with exclusive data and insights. Since 2015, their work has been cited and highlighted by  national and international media, including The New York Times, ESPN, BBC, Fox News, and Associated Press, among others. Each fall, Project Play presents new recommendations, frameworks, and tools at the Project Play Summit. A limited number of organizations are selected as Project Play Champions each year.
ESF has been dreaming big and inspiring people of all ages with cutting-edge programs designed with an emphasis on youth and character development since 1982. With eleven world-class campuses at some of the finest education institutions throughout the Northeastern region of the US, ESF is considered the gold standard of summer enrichment offering high-quality camps, programs, and experiences for kids ages, 3-15. Launched in 2019 and created by the program development team at ESF Camps & Experiences, SportsLab is a revolutionary, co-ed sports camp that empowers young athletes, ages 6-15, through multi-sport play, ESF's character development platform, and Under Armour's global leading athletic performance solutions.