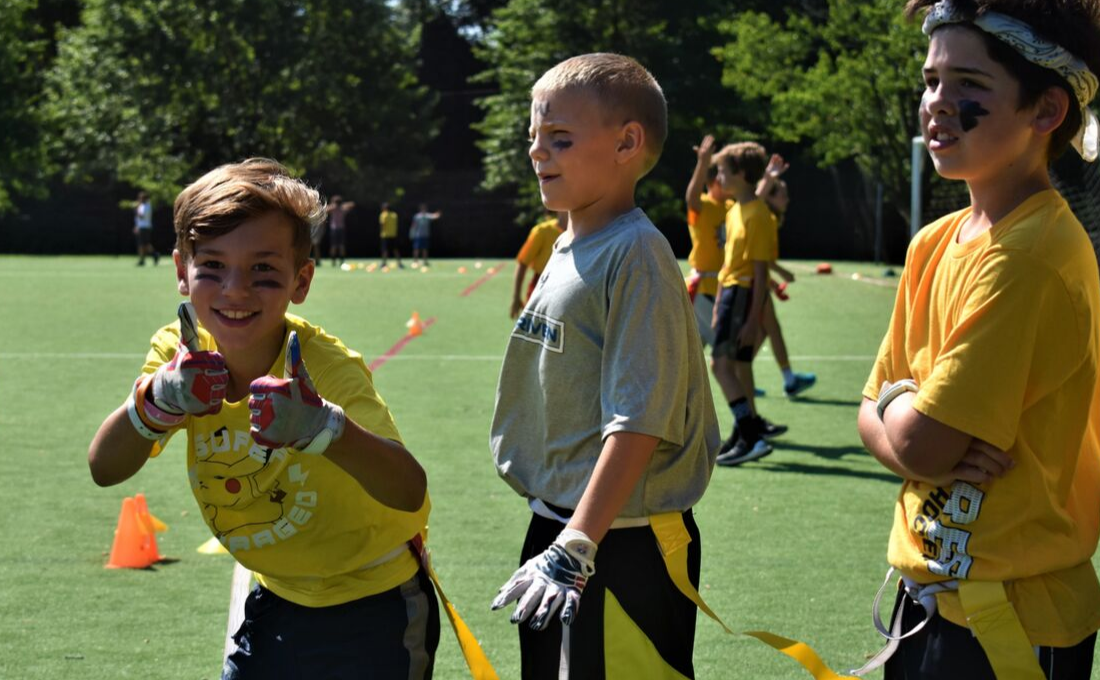 World Class Tips from the Under Armour Pros
Both kids and parents can get into a routine to help them be their best every day. This past winter, ESF visited the Under Armour Innovation Hub in Portland, Oregon to learn how their professional athletes train and recharge. This year, reset your family's routine and be ready for success at school, home and work by doing what the Under Armour pros do.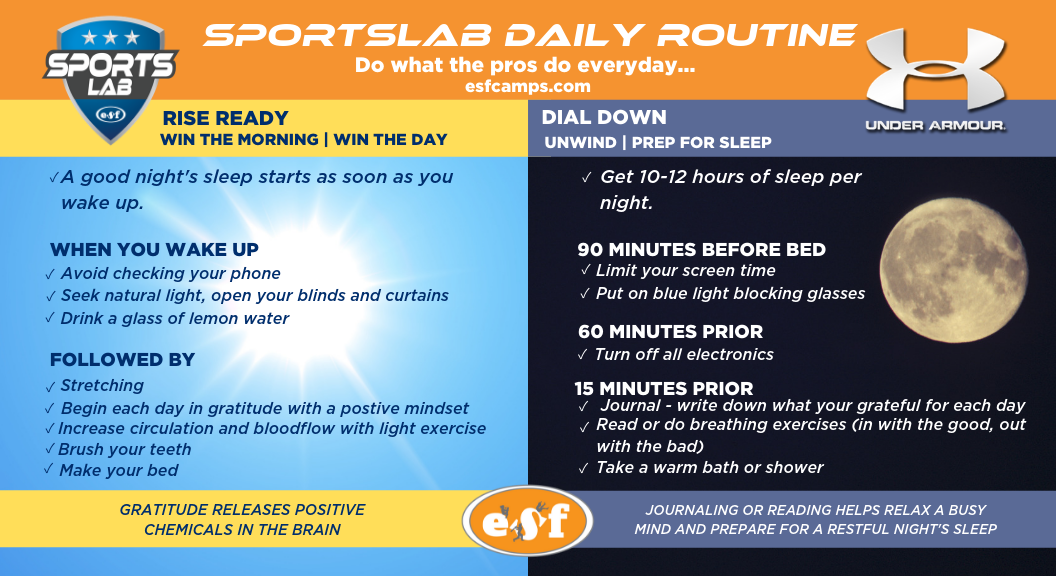 Print the SportsLab Daily Routine card above as a reminder to Rise Ready and Dial Down everyday.
RISE READY: WIN THE MORNING | WIN THE DAY
A good night's sleep starts as soon as you wake up.
WHEN YOU WAKE UP
✓ Avoid checking your phone
✓ Seek natural light, open your blinds and curtains
✓ Drink a glass of lemon water
FOLLOWED BY
✓ Stretching
✓ Begin each day in gratitude with a postive mindset
✓ Increase circulation and bloodflow with light exercise
Remember: Gratitude releases positive chemicals in the brain.
DIAL DOWN: UNWIND | PREP FOR SLEEP
Get 10-12 hours of sleep per night.
90 MINUTES BEFORE BED
✓ Put on blue light blocking glasses. (You can find these on Amazon for about $20.)
60 MINUTES PRIOR
✓ Turn off all electronics
✓ Journal – write down what your grateful for each day
✓ Read or do breathing exercises (in with the good, out
with the bad)
Pro Tip: Journaling or reading helps relaz a busy mind and prepares for a restful night's sleep.