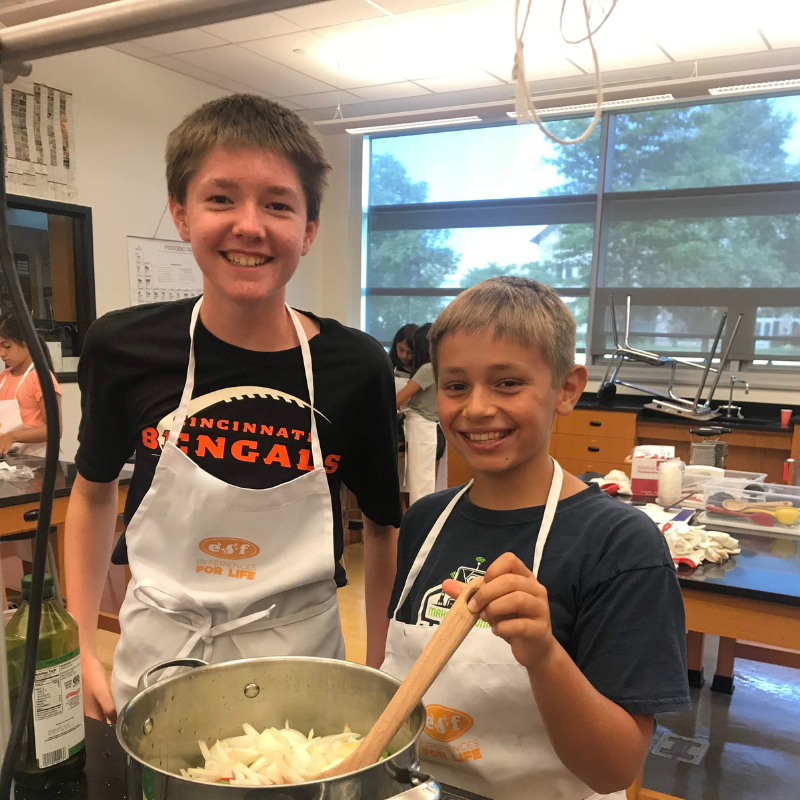 Every Summer Has a Story: Finding Lifelong Passions
Patrick (14)
ESF Episcopal
Whether your camper has discovered a new interest, met a new friend, bonded with a counselor or considered ESF a home away from home, every summer has a story. 
"Patrick grew up cooking with his grandfather, so when ESF offered Vetri Specialty Major Camp for the first time, we immediately enrolled him. It was one of those programs that really empowers kids to learn proper skills and techniques, like how to properly prepare foods, safely chop ingredients, and sauté vegetables. He learned multiple new recipes every day—foods like gumbo, jambalaya, soft pretzels, pizza, and cheesecake (his favorite ESF Vetri Major Camp recipe). The camp sparked something in him, and ever since he started coming to Vetri Camp five summers ago, cooking has been his passion.
He has started cooking at home all the time. He started small, like making dinner for his sister, but now he loves big events like holidays and barbecues. He's perfected his rib recipe—how to make the rub, how long to marinate it, how long to keep it on the grill, and he made practically every dish at Thanksgiving this year (including the turkey!). Last Christmas, he wanted a bread making machine. This year he wants a smoker and crepe pan. I think it's great—who doesn't love having someone else cook for them?
Patrick has so much fun at camp being able to work together with his friends to prepare a meal and sit down to eat together, but this program has really pushed him to make this interest more than just a summer hobby. He just started high school, and he already knows that he wants to go to culinary school when he's older. To know that he knows what he wants to do and is actively working toward a future career is incredible. I know he's going to succeed, and if you tried his Thanksgiving turkey, you would too!"
-Wendy, ESF Episcopal parent
This summer, let us be a part of your story.