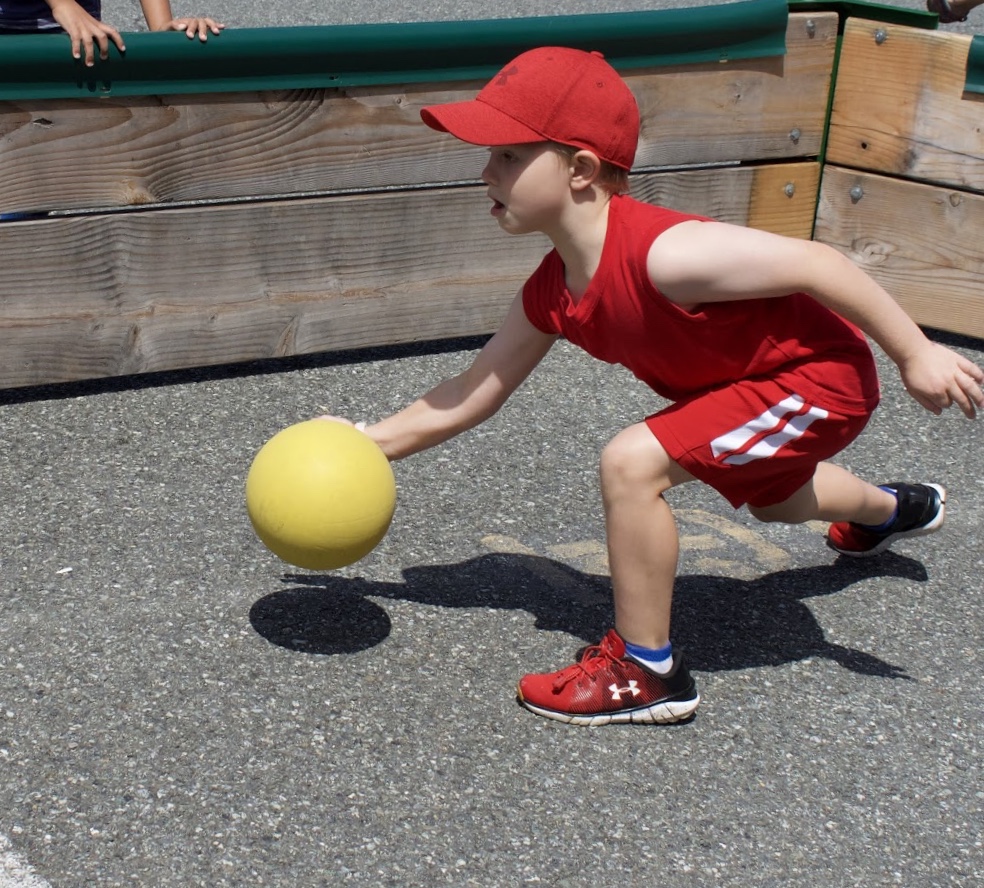 Every Summer has a Story: A Place to Belong
Max, 7
Whether your camper has discovered a new interest, met a new friend, bonded with a counselor or considered ESF a home away from home, we know that every summer has a story. 
"During his first year at camp, my son, Max, got an orange rubber bracelet that said, "Go BIG!" When he was exhausted or something was upsetting him, he would grab his ESF bracelet and sleep with it on his wrist at night. He said, "This is my ESF bracelet. I need to sleep with it on."
He started with ESF in Day Camp, but the moment he turned six he begged me to try Sports Camp for one week. He's always been a very athletic boy, and having the opportunity to try so many different sports seemed exciting to him. After his first day in Sports Camp, he never wanted to be anywhere else. ESF team members in the camp office had no problem finding him a spot in Sports Camp for the rest of the summer. They all knew Max, and they could tell that he really found his place.
Max was a part of a team in Sports Camp. He thrived and worked with his coaches and teammates to master the fundamentals and technical skills in each sport he played. He was able to try several different sports this summer. That variety gave everyone a chance to shine. When Max was playing a sport he really loved, he was able to help his teammates who might not have as much experience in it, and when he was learning a sport for the first time, his teammates stepped up to help him. That type of teamwork is something he hasn't found anywhere else.
His Go BIG bracelet was how he showed that he has a community, that he's part of a team. My kids have gone to ESF for nine weeks each summer for the past few years. They get to know the counselors, they make new friends, they have traditions and a structure to follow every day. By August, this camp became a second home for them, and the people there with them are another family. So he sleeps with his ESF bracelet on because it reminds him that he belongs."
-Susanne, ESF Parent
This summer, let us be a part of your story.