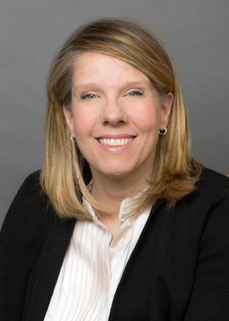 Meet Lauren DeBruicker: 2019 Acting Without Boundaries Hero Award Winner
On April 11, Acting Without Boundaries (AWB), one of the ESF Camps Foundations, will honor Lauren DeBruickner with the Hero Award, an award that recognizes a community leader with a physical disability who displays remarkable efforts to overcome adversity, enhance awareness, reduce stigma and increase community access for disabled individuals.
On a car trip during her freshman year at Stanford, DeBruickner was in a terrible car accident and has been a wheelchair user ever since. Rather than let her accident deter her, she went on to Penn Law School and is now a successful attorney and leading advocate for the physically disabled community.
Lauren DeBruicker is an Assistant U.S. Attorney in Philadelphia and a member of the office's Civil Division. A wheelchair user since 1991, Lauren is an active member of the disability community and an advocate for access and independent living in the region.
Lauren is the immediate past chair of the board of directors of Inglis, a 140-year-old Philadelphia organization serving people with complex physical disabilities. In that role, she oversaw Inglis' growth into Philadelphia's largest developer of affordable wheelchair-accessible housing and a leader in adapted technology, creating new opportunities for people with disabilities to maximize their independence.
In 2016, Lauren was appointed by Mayor Jim Kenney to serve on the Philadelphia Mayor's People with Disabilities Commission. She is a member of the board of the Philadelphia Chapter of the Buoniconti Fund to Cure Paralysis, and has served on the National Advisory Council of the Christopher and Dana Reeve Foundation, the President's Council of Magee Rehabilitation Hospital, and the National Board of Advisors of the Baldwin School in Bryn Mawr, Pennsylvania. She is a graduate of the University of Pennsylvania Law School and Stanford University.
An All-Main Line lacrosse player in high school, Lauren now plays on Philadelphia's wheelchair rugby team, the Magee Eagles.
We are thrilled to be honoring Lauren with the 2019 AWB Hero Award and proud to call her a friend. Registration for sponsorship of the event and ticket sales are currently open. 
We hope to see you there!

If you have any questions please contact the AWB office at info@awb2004.org or 610.922.8240!