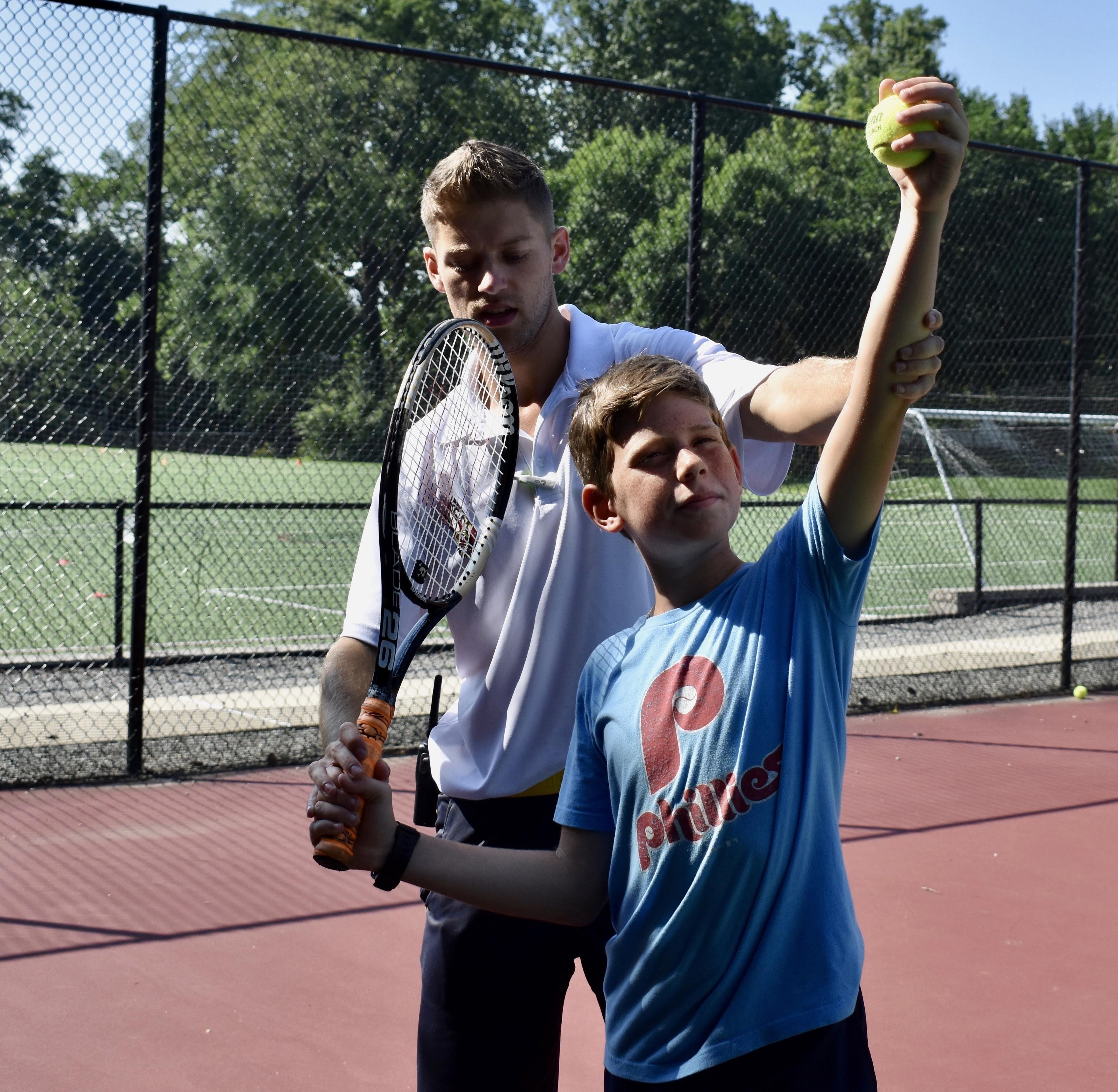 ESF Summer Camps at Chestnut Hill College welcomes a new Tennis Camp Director Sean Jaeger
We are so excited to welcome our new Tennis Director, Sean Jaeger to the ESF Chestnut Hill family!
Jaeger comes to ESF Chestnut Hill this summer after working as the 2018 Tennis Director at ESF Haverford, where he proved to be a successful coach and valuable member of the ESF community!
Jaeger spends the school year as the interim head coach at Cabrini University. Jaeger entered the coaching ranks as an assistant coach for the Cabrini men's tennis team in 2018, following a four-year playing career at Chestnut Hill College and Cabrini, where he established himself as one of the team's best players and leaders. In 2018 Jaeger turned his playing experience into a successful coaching debut, as he helped former head coach Stephen Parker and the Cavaliers earn a second consecutive conference crown and return to the NCAA Tournament.
ESF Tennis Camp is where tennis is fun and improvement is guaranteed! This camp cultivates the confidence needed for success both on and off the court. Our uniquely designed Tennis Camp includes instruction and skill development, tournaments, daily swimming, performance evaluation, and a low camper to coach ratio. Programs for beginner, intermediate and advanced players.
Enrollment is limited. Registrations are accepted on a first come, first served basis. Don't delay – Enroll Today!