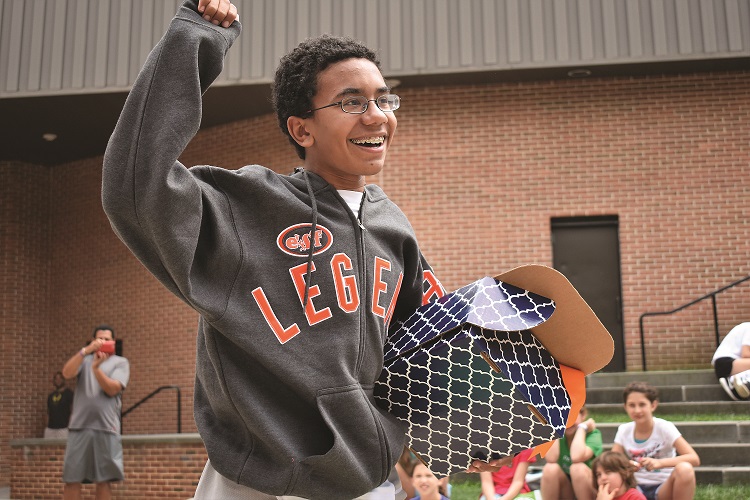 Time-Honored Traditions
Building Connections & Lifelong Community
Traditions are an essential part of our lives. These celebrated moments build connections, a sense of belonging and life-long community. ESF's cherished traditions have been creating lasting memories since 1982. From the Spirit Stick Challenge and Weekly Award Ceremonies, to the Oracle and Ultimate Games, every ESF Camp has its own set of time-honored traditions that are woven into the fabric of our camp life. Some symbolize a rite of passage, an individual or team accomplishment or a milestone. While others are affirmations of our ESF Virtues or keepsakes of what we have learned and shared.
We cannot wait for your child to experience our cherished traditions first-hand this summer, as we carry these defining moments forward into the next generation of ESF campers!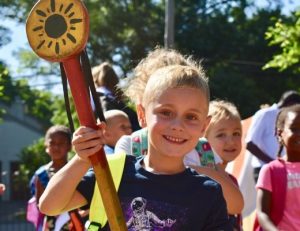 DAY CAMP: THE SPIRIT STICK
For rising preschool – 2nd grades  
Campers start the day off with a cheer and a challenge. During morning assembly, the Bunk that shows the most teamwork, participation and spirit wins the Spirit Stick for the day. 
Learn more about Day Camp and its traditions here.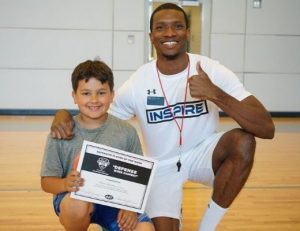 SPORTSLAB: WEEKLY AWARD CEREMONY
For rising 1st-9th grades
In honor of outstanding achievements, both on and off the field, campers are recognized with awards in teamwork, hustle, sportsmanship, improvement and leadership.
Learn more about SportsLab, Powered by Under Armour and its traditions here.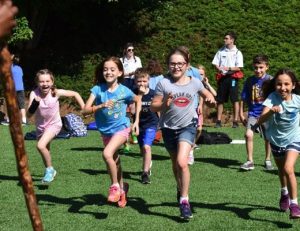 SENIOR CAMP: THE ORACLE
For rising 3rd-9th grades 
Awarded daily to the group that demonstrates the most respect and kindness towards each other, as well as teamwork, effort and dedication at camp.
Learn more about Senior Camp and its traditions here.
Stay Safe! Stay Healthy! Stay Strong! 




Let's Do This Together – ESF Family Strong!