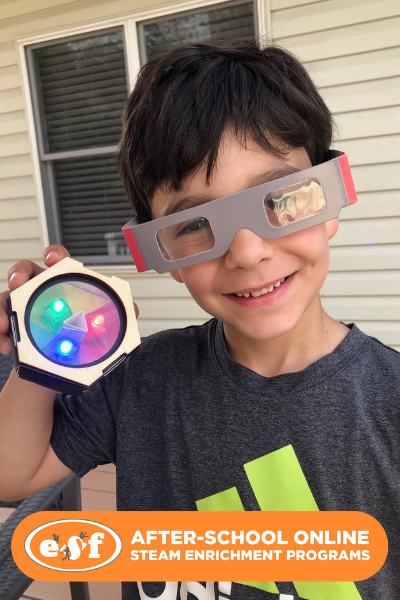 ESF After-School Online STEAM Enrichment!
We hope that your child's school year is off to a great start. Whether in-person, virtual or blended, this academic year certainly looks different than ever before! Without a doubt, this has been a challenging time for parents, teachers and students who are navigating these new realities. 
ESF would like to support your child's learning. We are excited to announce ESF After-School Online STEAM Enrichment which provides exciting programming with live instructors in Science, Engineering, Art, Song Writing and Music Production and Animal Adventures.
Highlights Include:
• ESF After-School Online STEAM Enrichment is led by year-round ESF Team members, as well as teachers who are carefully selected based on relevant experience and expertise.
• A Zoom platform will provide a safe and secure delivery of engaging experiences that are educational, meaningful and fun. Your child's unique Zoom link will be emailed to you directly after registering. 
• Children will be grouped by grade level and instructed each day by live instructors with low staff to child ratios.
• All activities are designed to take place at home with minimal guidance from caregivers.
• Customized supply kits, aligned with our unique programming, will be mailed in advance to children participating in all STEM and Art classes.
Please click LEARN MORE below for full details and a schedule of our exciting courses. If you have any questions, please don't hesitate to contact us at 800-529-CAMP (2267) or info@esfcamps.com. Our Customer Engagement specialists are here to help. 
ESF After-School Online STEAM Enrichment begins on October 6th. Enrollment is limited. Sign-up Today!​​​​ Registration closes on September 30th!