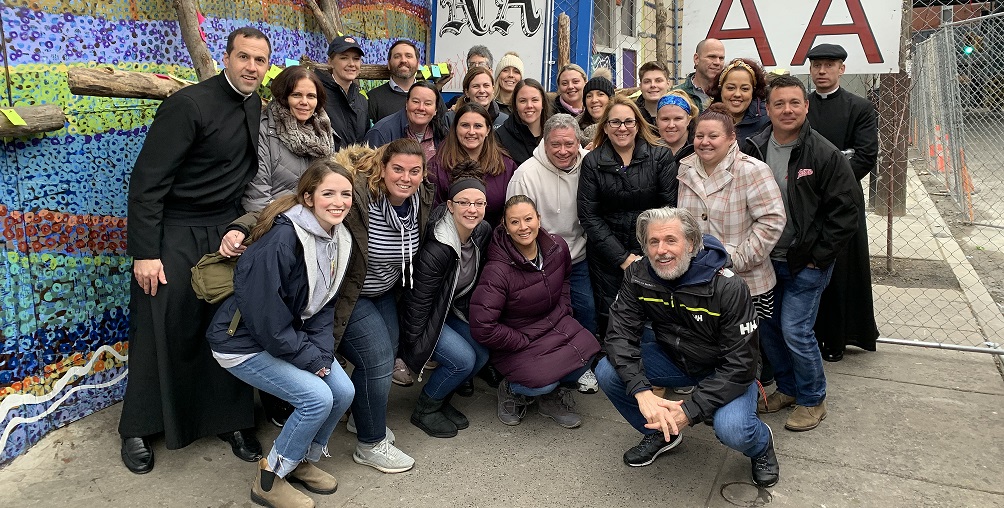 ESF Day of Service in Kensington, Philadelphia
An Organization with a Mission
Today, Martin Luther King, Jr. Day celebrates Dr. King's birthday, honors his legacy, and the day is recognized as a National Day of Service. Long before the term "social impact" was an every day saying, ESF had a keen sense of corporate social responsibility and commitment to community welfare. Since the very beginning, corporate citizenship has been a key foundation in ESF's mission. Our organization has achieved some milestones since it opened its doors in 1982 which includes operating two foundations, the ESF Dream Camp Foundation, an after school and summer camp program for 500 at-risk youth in Philadelphia, PA and Hartford, CT and Acting Without Boundaries, a theater program that transforms lives and builds self-esteem within an empowered community of people with physical disabilities. In addition, ESF has worked with some very special partners, including Yemin Orde Youth Village in Israel. 
A Day of Service
Last week, the ESF team took the opportunity to observe MLK's National Day of Service by helping an overlooked neighborhood, notorious for drug abuse and crime, in the Kensington section of Philadelphia. Our group of ESF colleagues, representing a variety of religious denominations, went behind the scenes by partnering with a Catholic priest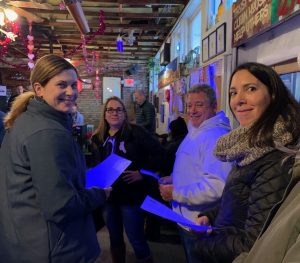 named Fr. Michael Moriarty who does mission work in Kensington. We started out by preparing ham and cheese, peanut butter and jelly and peanut butter and banana sandwiches. Fr. Michael had encouraged us to prepare these sandwiches "with love" as if we were the ones who would be enjoying them. Once the sandwiches had been bagged and final instructions were received, we split up into a few groups – each with a symbolical large wooden cross (which the neighborhood is familiar with), a box of sandwiches and bananas, blank post-it notes and pens. Before each group started walking, Fr. Aaron, another priest who works with the mission, asked if each of us had something for which we would like to pray. He requested that we write our intention on a post-it note and we each took a moment to reflect on someone in our life who was struggling.
Peanut Butter & Jelly with a Side of Post-Its
As we walked around the streets of Kensington, we greeted strangers with smiles and hellos. Many of these strangers smiled back and returned our greeting as they accepted a sandwich. With each person that stopped, we learned each other's names. A stranger who had been passing on the sidewalk suddenly became Judith, Joe, Tyrone, Linda, or Katie. When we explained that we were taking prayers to carry on our cross, the majority of our new acquaintances were happy to participate. They wrote their hopes and prayers on a post-it and attached it to the cross. One hoped for a new apartment and another prayed to overcome his addiction. One called out to us over his shoulder as he walked away, "Pray for Kensington."
Reflection & Hope for Kensington
As we drove away from Kensington, past Temple University on I-95, crossed over City Line Avenue, and then eventually to ESF's Headquarters Bryn Mawr (just 14 miles away), it made us realize how close these locations are to each other. As we gathered in the conference room back at ESF, team members shared stories of their day and reflected on the upcoming MLK National Day of Service. This opportunity to give back to a local community was an experience none of us will soon forget. We will think of our neighbors in Kensington often—hoping their prayers will be answered.