Every summer gets better and better
Providing the best camp experiences since 1982.
We make sure every summer is unique, working year-round to raise our already high standards. We know that the best summer programs infuse fun activities and memorable experiences that are also educational and developmental.
A child's development is an ongoing, ever-changing challenge. So we employ experts in the field and work all year long to ensure our curriculum is at the forefront of it all. From science and technology to engineering and math, from health and psychology to life skills and leadership, ESF makes sure our curriculum continues to be the most innovative and impactful. As a result, you can rest assured that your child's academic, social, and character development continues throughout the summer months.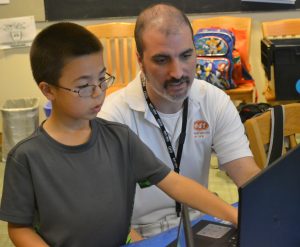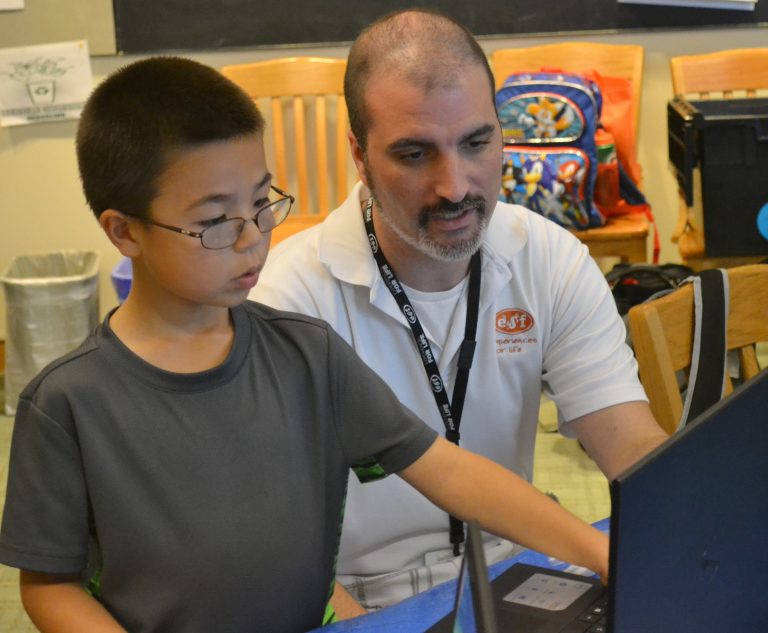 YEAR-ROUND DEDICATION,
CUTTING-EDGE CURRICULUM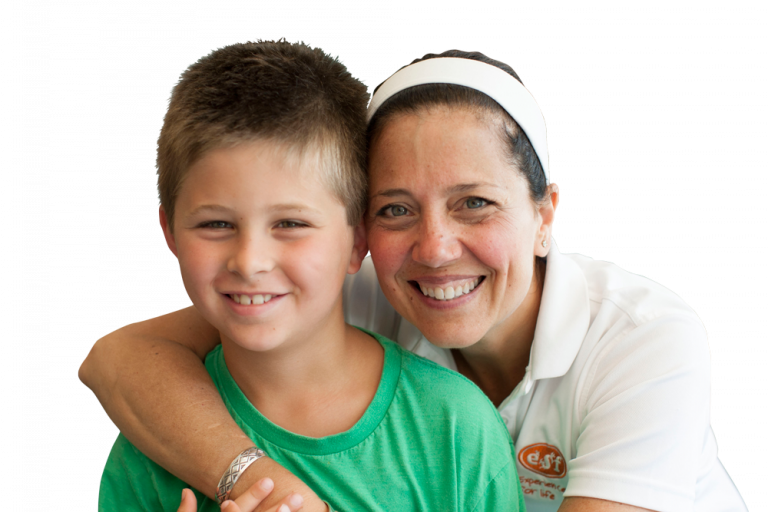 We go through months of research and planning to develop our curriculum. It's all worth it to see the smiles on campers' faces!
DEBBIE RUSSO
DIRECTOR OF PROGRAMMING
OUR BEST-IN-CLASS PROGRAMMING:
INSPIRED BY INDUSTRY THOUGHT-LEADERS
ESF draws inspiration from a variety of industry Thought Leaders. Our relationship with these exemplary professionals has helped us develop curriculum that incorporates the best practices in child development, motivational techniques and character growth.
Paul Assaiante
Sports Coach and Motivator
Paul Assaiante is currently the Men's Squash and Tennis coach at Trinity College in Hartford, CT, a Professional Speaker and Author. Two-time Olympic Coach-of-the-Year , World Championship Coach and the "winningest coach in college sports history", Paul has motivated top athletes from around the world. His core belief is the need to embrace our fears in order to remove the obstacles to our success.
Lorenzo Beltrame
Mental Toughness Certification Program
Lorenzo Beltrame has learned and applied Dr. Loehr's mental training system to a variety of sports for nearly a decade. He specializes in both team and individual applications. He is responsible for the Mental Toughness Certification Program at the Johnson & Johnson Human Performance Institute and has helped to design and implement critical components of that training.
Lee Brower
Family Leadership
Lee Brower has been featured in the best-selling book and movie "The Secret," and has appeared on numerous television and radio shows. His paradigm shifting method of family estate planning is based on family leadership and transferring not just monetary wealth, but core assets like family values and principles, memories and wisdom.
Dr. Jim Loehr
Sports Psychologist
Dr. Loehr, or "Doc" as he is known at ESF Camps, is a world-renowned performance psychologist and author of 17 books including the national bestseller The Power of Full Engagement. His ground-breaking, science-based energy management training system has achieved worldwide recognition and has been chronicled in leading national publications including the Harvard Business Review, Business Week, Fortune, Newsweek, Time, US News and World Report, Success, Fast Company and Omni. He has appeared on NBC's Today Show, ABC's Nightline, The CBS Evening News, CBS Morning News and the Oprah Winfrey Show. His new book has just been released – "Leading with Character" – a soon-to-be best seller!
Dr. Amit Sood
Mayo Clinic College of Medicine
Amit Sood is a Professor of Medicine at the Mayo Clinic of Medicine and Chair of the Mayo Mind Body Initiative. He is best known for his breakout work on Stress Management and Resiliency Training (SMART). Influenced by Dr. Sood's findings on resiliency and stress management, ESF has worked hard to develop programming that fosters emotional well-being by helping children feel safe and free to try new things without fear of failure.
Gen. Martin Steele
United States Marine Corps Lieutenant General
General Steele is a retired USMC General who served for 35 years including the Vietnam War and Operation Desert Storm. Upon retirement, General Steele became the President and CEO of the Intrepid Sea, Air and Space Museum in New Your City. As a leader in the US Military, General Steel knows first hand the importance of character and leadership. ESF has sought his counsel to ensure our extensive training of our staff promotes leading character and leadership traits so that our counselors can be exemplary role models each summer to the youth we serve. 
Dr. Jack Becker
Temple University School of Medicine
Dr. Becker has been ESF's Camp Doctor for 20-years. He is a pediatric allergist who graduated from Temple University School of Medicine and completed his Allergy and Immunology at the Children's Hospital of Philadelphia. He has held positions on the faculty of MCP/Hahnemann University, Allegheny University, Temple University and Drexel University College of Medicine. He currently runs a private practice in suburban Philadelphia and continues to hold academic titles at St. Christopher's Hospital and Drexel University College of Medicine.
Dr. Muniya Khanna
Founder/Director of the OCD & Anxiety Institute
Dr. Khanna is an ESF Subject Matter Expert, ESF Camp Parent, former ESF Staff member, and Founder/Director of the OCD & Anxiety Institute and Research Investigator at the Children's Hospital of Philadelphia. She has been involved in some of the most important research trials in the field of childhood anxiety and OCD in the past decade. Dr. Khanna is a pioneer in web-based mental health research for anxiety disorders. Find her online programs to help children and parents manage stress and anxiety on her website: www.copingcatparents.com. Her self-help book for children, "The Worry Workbook for Kids" is available at Amazon and includes activities your child can do at home.