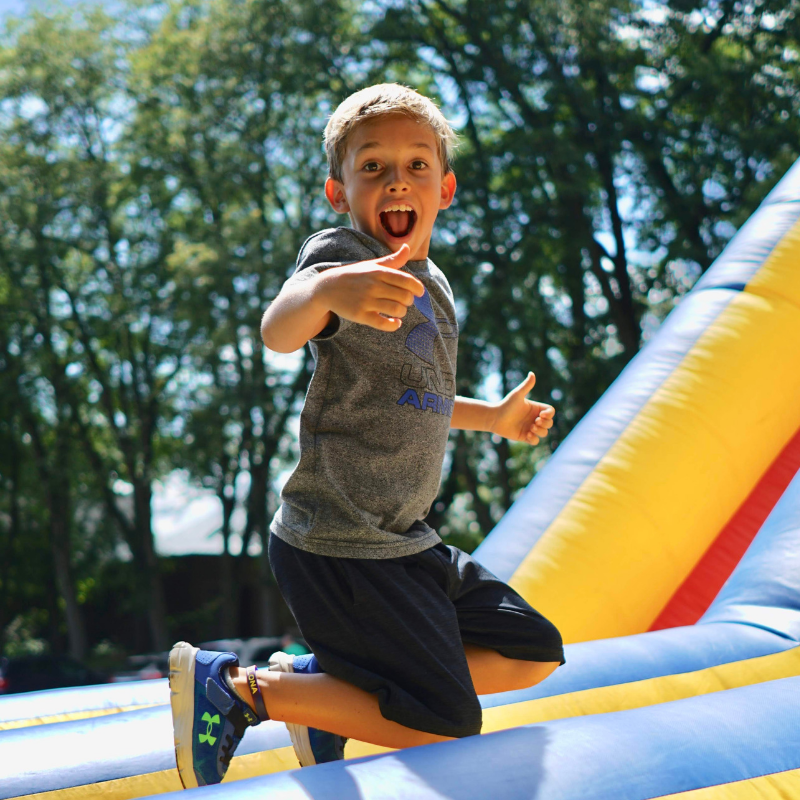 Why I Send My Kids To Day Camp
There are so many options for how to spend your summer, but there's only one place where you can make friends, swim in the pool, play sports, learn something new, become a better person and discover a lifelong passion all in one day!
Here's why parents choose to send their kids to day camp. 
"My family's summer camp countdown starts when there's still snow on the ground. My daughter Posy, 4, and my son Trainor, 7, love it so much that I can't even begin to explain it. They talk about it all the time; they live and breathe ESF.
I went to camp when I was younger, my brother went, my dad went— Summer camp has always played a role in my family, and it played a big role in my childhood. There's something special about the camp experience, something everyone who goes to summer camp can feel but they can't quite articulate. It's the "it" of camp that you can't put your finger on. It's something about the sense of community, fun, growth and adventure that camp inspires that nothing else can quite replicate. I wanted my children to have that same experience.
From our first day at ESF, we knew we had found that special "it" in a day camp. Every aspect of camp is perfectly planned to create this special summer feeling. It's coming together every morning with music, songs and energy. It's walking slowly on the sidewalk to give each other high-fives and say good morning. It's being somewhere where every camper and counselor knows your name, and you know theirs. It's getting dressed up for costume days, knowing that you spent hours carefully planning out your outfit the day or week before. It's creating art projects, exploring nature, conducting science experiments, playing sports, and coming back week after week with enthusiasm, knowing there's still so much to look forward to.
I send my kids to day camp because I want them to have time in the summer to have really enriching experiences, be a part of a special community, form incredible relationships and grow. From a parent perspective, my favorite part was watching them become more confident because of the activities they were doing at camp. I've seen them come out of their shells during camp shows and challenge themselves every day—my son even learned to swim at ESF!
All these lessons, fun and excitement came together to create this special summer experience—all between the hours of 9am-3pm.
We tell our children to keep camp memories with them throughout the year. Their time at ESF has become those happy memories they rely on during the year when they need to think of something comforting, happy and positive. Even when there's snow on the ground and a nip in the air, ESF is always something warm and bright to look forward to."
-Leah, ESF Episcopal Parent