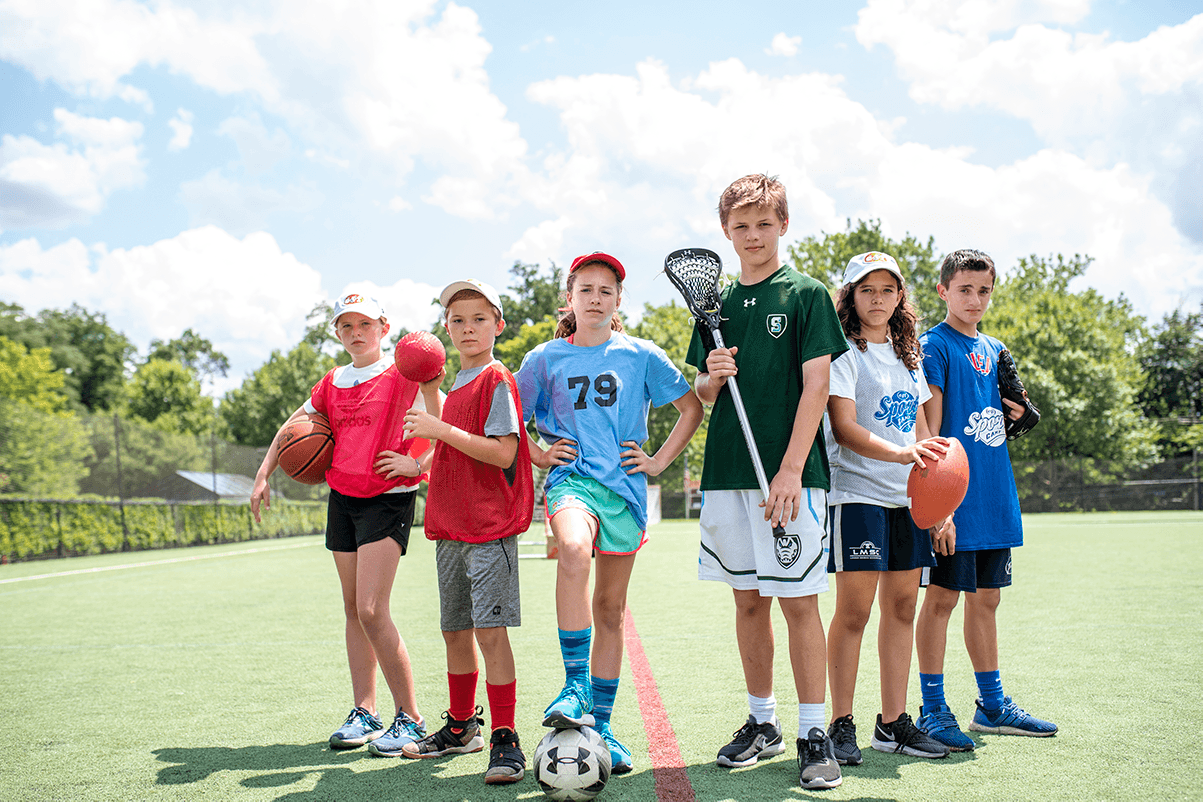 ESF INSIDER
As we celebrate ESF's 40th camp season this summer, our program offerings will be focused on creating a safe, exciting, and fun environment. Through best-in-class curriculum with 60+ activities, boys and girls, ages 3-15, will ignite their interests, follow their dreams, and prepare for bright futures- whether it's sports, science, technology, the arts, or all of the above.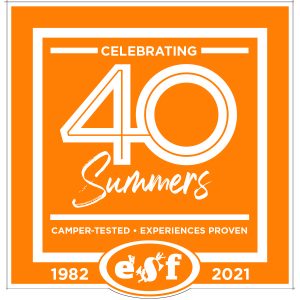 This summer, camp will be more important than ever. As we turn the page on 2020, we are most excited about the work that we have done this past year to prepare for a summer like no other, and we are ready! This camp season will be filled with special experiences that will enable our campers to rediscover the joys of summer, and reestablish what it means to be a kid again- having fun, playing together and creating lifelong memories with their friends. 
Don't miss out on a summer full of fun! ESF camps are filling up fast due to a great response during our Early Bird Savings campaign. Spots are limited and interest is high. Plus, you can still save by enrolling for multiple weeks, referring a friend, or enrolling with a sibling!
See our full line-up of Summer 2021 programs >
Who's ready for summer? We are! 
Children everywhere are in need of time outdoors and opportunities to socialize with other children their age. We acknowledge how hard this past year has been for both children and parents. ESF has just the right camp for your child to rediscover the joys of summer, and reestablish what it means to be a kid again – having fun, playing together, and creating lifelong memories with their friends – and give you that well-deserved break along the way.
Throughout the pandemic, organized sports and backyard recreation with friends have been a great outlet for kids as they coped with virtual schooling, canceled activities, and postponement of many milestone events. We know that Under Armour SportsLab, powered by ESF will also bring the same joy this summer! With a multi-sport focus, SportsLab campers will enjoy skills contests, game play and a variety of fun events each week. Beginner and experienced athletes will be exposed to a dynamic combination of sports and character with instruction by top-notch coaches, geared to individual skill levels. Weekly sports include baseball, basketball, soccer, lacrosse, flag football, swimming, street/floor hockey, and European Team hand ball. Get back in the game with Under Armour SportsLab, powered by ESF! Learn more >
In August 2020, ESF successfully and safely operated Pro Team Sports camps including The Philadelphia 76ers Basketball Camps, The Phillies Baseball Academy, and Arsenal Football Development USA Summer Camps, for 1,000 campers using ESF's Advanced Safety Plan™ and as a result, was 100% COVID-free (campers and staff). A tremendous collaboration of research and expert medical input went into the creation of our Advanced Safety Plan™, which exceeds recommendations by the CDC, ACA, NIH, and AAP, as well as local and state restrictions. As we get closer to the summer 2021 camp season, we will continue to adjust our plan to meet current recommended guidelines and requirements once they are announced. 
As part of ESF's Advanced Safety Plan™, cleaning and disinfection measures will be strictly adhered to, in alignment with the protocols practiced during the 2020 camp season with our Pro Team Sports camps including: 
Scrimmage vests washed each night
Camp balls sanitized after each day
Increased cleaning and disinfection stations throughout campus for campers and staff to use
Trained sanitation team
Equipment and supply sharing limited and disinfected daily
All SportsLab equipment will be provided by ESF such as baseball bats, lacrosse sticks, balls, etc. We do ask campers to bring their own baseball gloves if applicable. Safety is always our #1 priority, and we are confident that these safety measures will allow for a fun-filled, safe summer of sports! 
For more on ESF's Advanced Safety Plan™ click here.
Looking to improve your game and take your skills to the next level? From baseball to basketball and even soccer too, your child can learn from the Pros this summer! Learn more about these awesome opportunities below and find the perfect camp to grow your game! 
Arsenal Football Development USA Summer Camps provide players of all skills levels an opportunity to learn the game of soccer while experiencing the English style and methods established by the professional academy in the United Kingdom. Our award-winning programs are available at locations throughout the mid-Atlantic region (CT, NY, NJ, PA, DE, MD), for boys & girls, ages 6-14.

Phillies Baseball Academy is the premier baseball camp experience. Each session includes top-notch instruction combined with appearances and clinics with Phillies Legends. Boys & girls, ages 6-14 can join us at locations throughout PA, NJ & DE.

Looking to improve your hoops game? You don't have to look far. Jr. 76ers Camps offers Day, Skills Academy and Overnight Camps for boys & girls, ages 6-17. All players learn the fundamentals of the game while learning the important character traits that make them a great player and leader. 

Take your game to the next level with Jr. 76ers Overnight Camp! Boys & girls, ages 10-17, can practice the drills the pros use and develop key techniques, on and off the court, by learning cutting edge skills in a fun, positive and competitive environment. One and two-week sessions run throughout July at Valley Forge Academy & College in Wayne, PA.

 

Camp isn't just for kids! Phillies Phantasy Camp turns your baseball dreams into a reality with a once-in-a-lifetime Major League Baseball Experience. Grab your Phillies super fans and join a line-up of Phillies Legends for four days of games and unforgettable memories.

For the first time ever, Phillies Phantasy Camp will be hosted at in Philadelphia at Citizens Bank Park. Join us June 24-28, 2021 as a Player, Phan or General Manager. Must be 21 or older to attend.

Brooklyn Nets Basketball Academy (BNBA) brings the excitement of the NBA to the youth of Brooklyn and beyond. BNBA utilizes elite training techniques and coaching styles to cater to all skill levels and stress physical improvement, mental growth and key leadership skills. Available at great locations throughout NY, NJ & CT.
ESF was chosen as The Aspen Institute's Project Play Champion in 2019 for integrating Project Play strategies to guide our multi-sports camp, Under Armour SportsLab. We are thrilled to be a part of a cohort of organizations making new, meaningful commitments to youth athletics. Project Play, an initiative of the Aspen Institute's Sports & Society Program, is continuing to help leaders, coaches, and parents adjust to the impacts of COVID-19. They, as well as top medical experts are optimistic that children will be able to safely return to playing sports amid the ongoing pandemic this summer. Check out what the experts are saying!