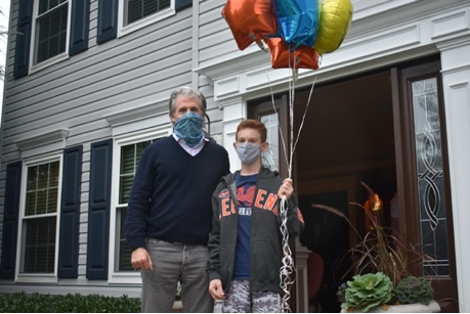 ESF Celebrates 2020 Camper Legends
At ESF, Legends aren't made in a day, rather they are forged summer after summer. Ten consecutive summers to be exact!
ESF has many time-honored traditions! Some promote a sense of community and belonging. Others celebrate an individual or team accomplishment such as The Oracle, while others express rites of passage, like the Golden Bunkalow. However, ESF Legends affirm the core values instilled in the ESF summer camp experience: gratitude, respect, kindness, positivity, trustworthiness, effort, resiliency, and community.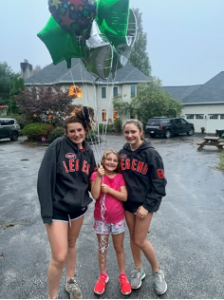 Many campers look forward to becoming a Legend and celebrating with their camp group, but this past summer due to Covid-19, many thought their celebration was lost, maybe even forgotten. Even though camp was cancelled, ESF's CEO and Co-Founder, Michael Rouse, along with team members Melissa Williams and Stephanie Capello, still found a way to surprise and honor each 2020 Legend in a unique and safe way! 
Much to their amazement, each ESF Legend received their jacket in person this year. Maintaining tradition is an important part of ESF camp and reinforces the fun, camaraderie, and excitement that every summer holds for each camper. 
Kim, a Legend parent, described how important the Legends jacket was to her son Evan when she said, "This past summer (okay 2020 as a whole) was nutty. Evan was bummed to not be at ESF with his camp friends, and wondered if he lost his chance to become an ESF Legend. Thank you does not seem like enough for stopping by, making him a Legend, and giving him the [Legend] sweatshirt. The day was only made more perfect with today being his birthday. THANK YOU! We love ESF!"
ESF hopes to propel the excitement and love of camp the Legends expressed into next summer as our staff prepares for Summer Camp Reimagined- filled with engaging and cutting-edge new programs, enhanced outdoor activities, and memories to last a lifetime. Summer 2021 program offerings will be focused on creating a safe, fun, positive environment for all campers, parents, and staff.
Early Bird launches in late November with limited enrollment, new health and safety guidelines in compliance with the CDC and NIH recommendations that exceed local and state regulations, and thrilling new programs for a summer of fun! It will be worth the wait! We promise.