Rising Grades 1st - 11th
Jr. 76ers Camps
Take Your Game to the Next Level
Looking to improve your game? You don't have to look far. Join Jr. 76ers Day, Skills, Academy Overnight or Gamers Camps, where players of all skill levels learn the game from an experienced staff, along with 76ers legends, handpicked for their basketball knowledge and ability to work well with children.
All players learn the fundamentals of the game and how to communicate with their teammates while learning about the important character traits that make them a great leader on and off the court.
Locations
Jr. 76ers Camp programs have received national recognition for meeting the needs of all skill levels, beginner to pro, in top-notch locations throughout PA, NJ, DE. Day, Skills, Academy Overnight and Gamers Camps are available.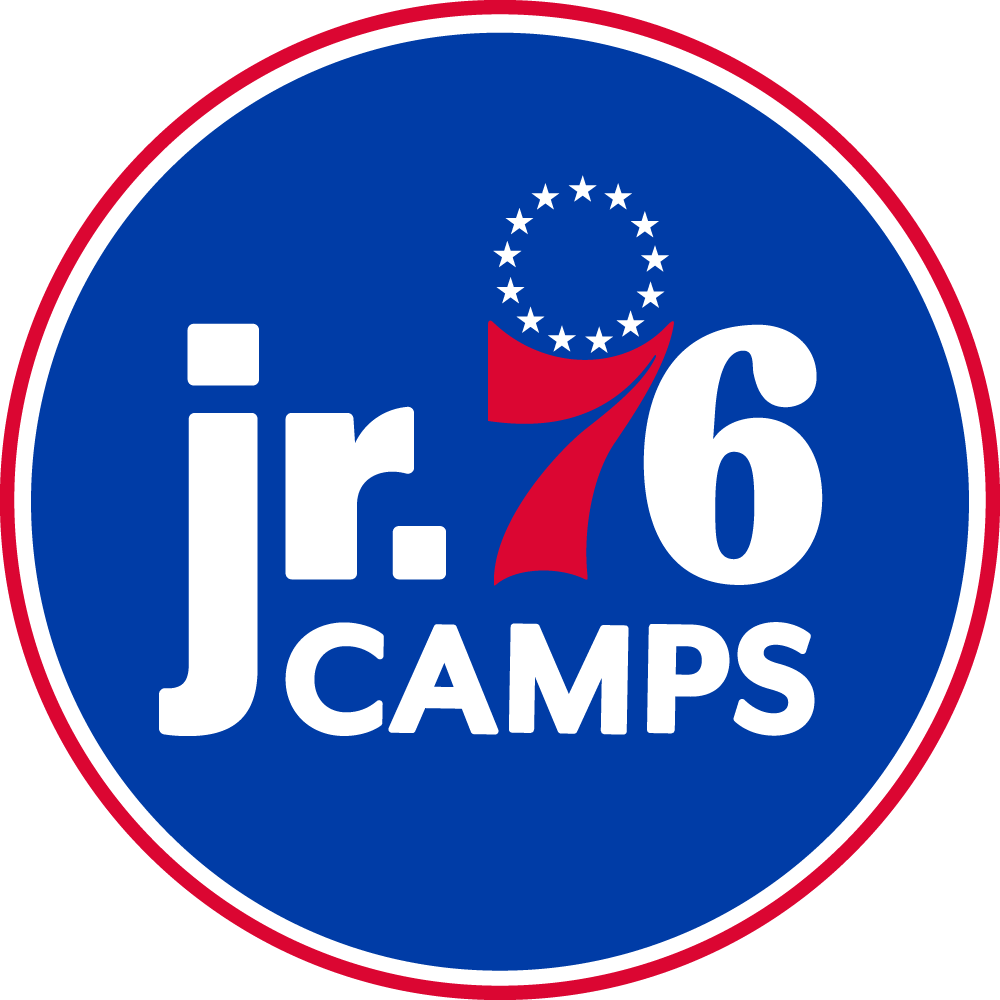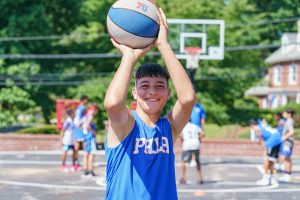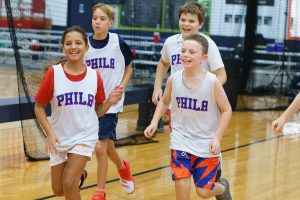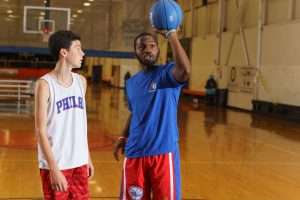 Learn to Play like the Pros
Since 1985, over 110,000 campers from more than 40 states and 50 countries have attended the Jr. 76ers Camps. Designed for ages 6-17, Jr. 76ers Camps programs have received recognition for meeting the needs of all skill levels, from beginner to pro. Whether you're honing your skills or developing new ones, we've got a place for you.
Learn More
Our daughter learned so much about basketball from an enthusiastic group of instructors. Her days were well organized and filled with developmental drills and activities. Not only were the days beneficial to her basketball game, but they were also safe. Each day the directors took every precaution and safety measure to ensure a secure environment.
Alumni Camp Family