SINCE 1982, SAFETY is our #1 priority
A tremendous collaboration of research and expert medical input went into the creation of our Advanced Safety Plan®, which exceeds recommendations by the CDC, ACA, NIH, and AAP, as well as local and state restrictions which is why ESF is considered one of the safest camps in the United States. We will adjust our plan to meet recommended guidelines and requirements once they are announced and as we get closer to the 2021 summer camp season. Below please find ESF's 2021 CAMP SAFETY PLAN AND PLAYBOOK.  While some of our camp programs may look different this summer, be assured that the in-person camp experiences will still be chock-full of enrichment opportunities and action-packed, fun activities.
CHECK OUT OUR 2021 CAMP SAFETY PLAN & PLAYBOOK!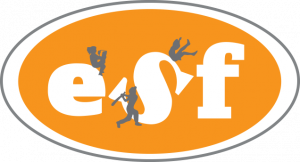 COVID-19 RESPONSE
Our 7 Point System for protecting our campers, their families, and our staff members on-site this summer.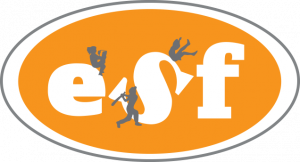 Our 7 Point System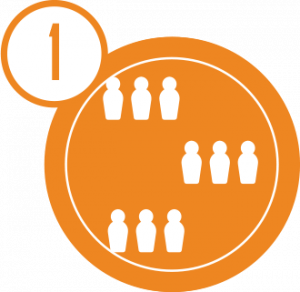 Limited Enrollment/Smaller Group Sizes
Small group sizes
Low staff to camper ratios
The limited number of campers will be determined by the most recent guidance from the health department
We will do our best to honor one friend request per camper
Groups (Senior Camp), Bunks (Day Camp), and Teams (SportsLab) will be kept consistent, to the extent possible, throughout the camp program.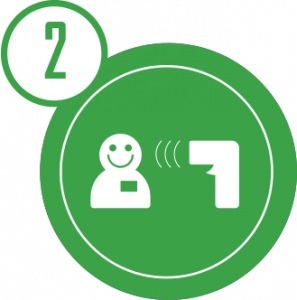 CAMPER & STAFF SCREENING
Pre-camp online registration health & safety questionnaire to be completed prior to the first day of camp (campers will be unable to attend camp without a medical clearance)
Daily at-home health screening questionnaire completed prior to campers and staff members arriving for the day
Daily symptom screening and temperature check upon arrival by designated Health Monitor
Health monitoring of all campers and staff throughout the day
Face coverings will be worn by campers and staff at all times with exceptions for certain settings or activities which include eating, drinking, swimming or sports. This will be subject to change according to CDC guidelines for the American Camp Association (ACA), and local health department guidelines
Awareness of exposure and ability to provide contact tracing information should it be needed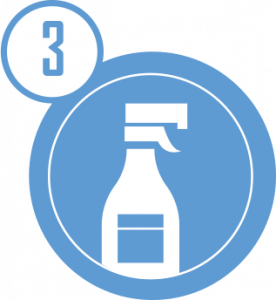 CLEANING, DISINFECTION & HANDWASHING
Increased cleaning and disinfection at each camp location
Trained sanitation team
Cleaning timeliness; staff to wipe down activity areas and equipment between each use
Equipment and supply sharing limited; disinfected daily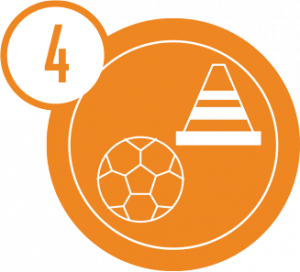 PREMIER OUTDOOR FACILITIES
Indoor and outdoor spaces throughout campus will be modified to ensure proper social distancing and limited gatherings of campers and staff
Covered and/or shaded outdoor activity areas available for small group instruction and to accommodate Bunks and Groups
Safe, socially distanced indoor contingency plan for rainy or heat advisory days when all campers and staff will be indoors
Outdoor lunch seating available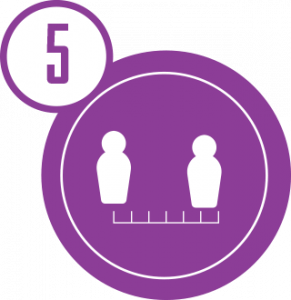 REASONABLE CONTACT REDUCTION
Safe social distancing practices will be maintained between groups
No large camp gatherings will take place
We will have distanced lunch areas and assigned lunch tables or areas per group; meals served individually
Dedicated meeting locations per group
Activity Specialists will travel to each Bunk's and Group's home base/designated area to conduct their activities.
Activities will take place outdoors as frequently as possible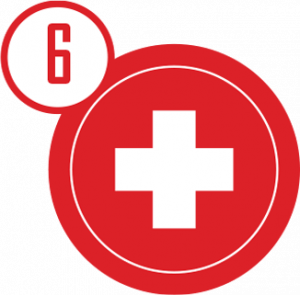 SYMPTOM MANAGEMENT ACTION PLAN
Trained Medical Staff will assess anyone with possible COVID-related symptoms
Quarantine area will be established prior to the first day of camp
Strict symptom management including quarantine, communication, tracing, and post-illness protocol will be enforced
Nurse available on-site at all times when camp is in operation and Camp Doctor on-call during the camp day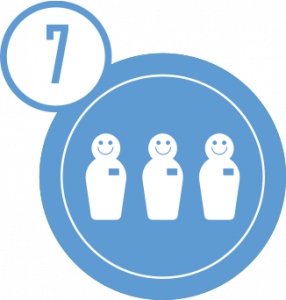 SPECIALIZED STAFF SAFETY TRAINING
15+ hours of pre-camp training for each staff member
Training throughout the summer to stay up-to-date on new and updated information from ACA, CDC, AAP, local and state authorities
Training content and safety protocols developed with industry and subject matter experts
Please note: In August 2020, ESF successfully and safely operated sports camps including The Philadelphia 76ers Basketball Camps, The Phillies Baseball Academy, and Arsenal Football Development USA Summer Camps, for 1,000 campers using this plan and as a result, was 100% COVID-free.
Here's What Our Parents had to Say:
"They were wonderful with taking precautions in light of the pandemic"
My son did a week of 76ers Camps and Phillies Baseball Academy, for the first time this year. They tried to do as much as they could for the kids, within the limits of social distancing. Their information sessions before starting camp were comprehensive and informative. My son had a great time, loved his coaches, and can't wait to go back for a few more weeks next year! Thanks to all the staff at ESF Camps for a great, first time experience! Liz L.
"We will definitely be back next year!"
The staff was friendly, professional, knowledgeable, and kind. Arsenal Camps followed all of the COVID-19 safety guidelines! They did a phenomenal job keeping all campers and staff safe, as well as, teaching skills such as teamwork, perseverance, and decision making! Thanks for an AWESOME experience! You can expect us back next summer! Michelle T.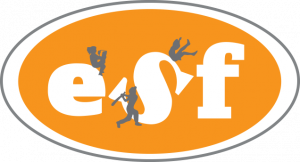 Health & Safety Subject Matter Experts
Dr. Jack Becker
Dr. Becker has been ESF's Camp Doctor for 20-years. He is a pediatric allergist who graduated from Temple University School of Medicine and completed his Allergy and Immunology at the Children's Hospital of Philadelphia. He has held positions on the faculty of MCP/Hahnemann University, Allegheny University, Temple University and Drexel University College of Medicine. He currently runs a private practice in suburban Philadelphia and continues to hold academic titles at St. Christopher's Hospital and Drexel University College of Medicine.
Dr. Muniya Khanna
Dr. Khanna is an ESF Subject Matter Expert, ESF Camp Parent, former ESF Staff member, and Founder/Director of the OCD & Anxiety Institute and Research Investigator at the Children's Hospital of Philadelphia. She has been involved in some of the most important research trials in the field of childhood anxiety and OCD in the past decade. Dr. Khanna is a pioneer in web-based mental health research for anxiety disorders. Find her online programs to help children and parents manage stress and anxiety on her website: www.copingcatparents.com. Her self-help book for children, "The Worry Workbook for Kids" is available at Amazon and includes activities your child can do at home.
Dr. Jim Loehr
Dr. Loehr, or "Doc" as he is known at ESF Camps, is a world-renowned performance psychologist and author of 17 books including the national bestseller The Power of Full Engagement. His ground-breaking, science-based energy management training system has achieved worldwide recognition and has been chronicled in leading national publications including the Harvard Business Review, Business Week, Fortune, Newsweek, Time, US News and World Report, Success, Fast Company and Omni. He has appeared on NBC's Today Show, ABC's Nightline, The CBS Evening News, CBS Morning News and the Oprah Winfrey Show. His new book has just been released – "Leading with Character" – a soon-to-be best seller!