What's New for your Rising 8th Grader in 2019!
*Grade level is reflective of your camper's grade in Fall 2019
Your rising eighth grader needs lots of physical activity and enjoys an element of challenge and safe risk. In fact, they love it even more when they can engage in activities with close friends and beloved counselors. They benefit most when independence, self-expression and humor are the hallmark of their experience and thus, we understand the importance of creating fun and engaging learning opportunities under the guidance of trusted role models.* Summer 2019 brings a wide array of programming specifically designed to help your rising 8th grade camper thrive.
Here's what's NEW for your tween this summer.
For a complete list of programs for your rising 8th grader, visit the ESF Program Finder!
Camp Options: Senior Camp, Sports Camp, Tennis Camp, Specialty Major Camp, Technology Camp

Reach new heights through innovative programs designed to broaden the horizons for our oldest campers. Fun activities include True Life Adventures, daily swimming, art, sports, team initiatives, service learning, leadership skills and much more!
What's New:
The Senior Camp Showdown!
A week-long competition, where strength, speed, critical thinking and teamwork combine! Events include an inflatable obstacle course, the Amazing Race, Trivia Face-off, Aqua Olympics and more!
July 15-19
Ultimate Games: Green vs. Blue
A fun-filled week of team competitions! Green vs. Blue – who will be this year's champions?
July 29 – August 2
Exclusive for our oldest campers: Enhanced Teen Programming!
Get ready to enjoy enhanced teen programming in our 2019 apprenticeship program! Campers will create life-long friendships while participating in all Senior Camp traditions and True Life Adventures. This program includes FUN team building activities, leadership training, community service projects, mentoring opportunities with younger campers, project-based team challenges, opportunities to assist with special camp-wide events and more. A perfect blend of all the elements of camp life!
New True Life Adventure (TLA) Lineup!
Think Tank: Minds in Motion

June 17-21


Beyond Words: Sign Language

June 24-28

Emoji Art: Digital Graphics

July 1-5

Camp Carnival, Circus Skills and Magic

July 8-12

Songwriting and Music Production

July 15-19

Outdoor Adventure: The Rock Wall

July 22-26

Gourmet Camper: A Taste of Italy

July 29-August 2
Kids Inc. : The Perfect Pitch
– Powered by the Jack Welch Management Institute
August 5-9
Learn More about Senior Camp Programming!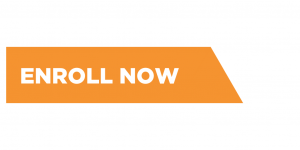 Learn More, Play More, BE More!
The NEW SportsLab is ESF Sports Camp re-imagined! With a multi-sport focus, you will enjoy skills contests, gameplay, and a variety of fun events each week. The novice and experienced athlete will be exposed to a dynamic combination of sports and character with instruction by top-notch coaches, geared to individual skill levels. 
Campers will play core sports such as basketball, soccer, baseball, flag football, and lacrosse, with choices to try European team handball, floor/street hockey, and daily swimming.
What's New:
SportsLab Iron Camper Week!
This fun and exciting action-packed week includes daily team events in the areas of strength, fitness, and endurance.
July 15-19
New World League Schedule
Weeks of July 8-12 and July 22-26

Ultimate Games: Green vs. Blue
A fun-filled week of team competitions! Green vs. Blue – who will be this year's champions?
July 29 – August 2
Official performance Tee for each camper
Master Coach Guest Speakers
Visit Sports Camp for more important on our new programming!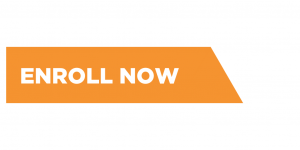 Where Tennis is fun and improvement is guaranteed! Individual and group instruction with match play for beginner, intermediate and advanced players and continuous improvement for all skill levels.
What's New
New skills contests
New tournaments
New round-robins
New drills
New match play
New games and activities!
Learn more about Tennis Camp!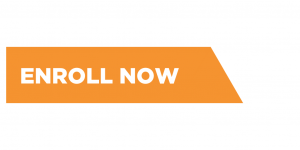 Dive into your passions with one of our Specialty Major Camps!
Master Fashion Designers: Style, Inc.
July 15-19 & July 22-29: Rising Grades 4-8
Note: This is a 2-week program
This camp is for those who are serious about fashion and style and are interested in the growing and changing fashion industry. Create your own fashion line and accessory designs as you explore color theory, drawing and illustration, pattern and print creation, textile design, draping, sewing, forecasting and inspiration techniques. Form teams, build your own brand, design a logo, and create a marketing strategy and business plan for the grand reveal of your collection!
View a complete list of Specialty Major Camps!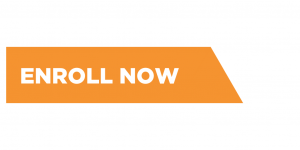 Choose from a variety of Technology Camps for a hands-on experience that allows for imagination, exploration and fun!
Advanced Mixed Media: Photography & Filmmaking
August 12-16: Rising Grades 6-8
Creativity, technology and design converge in this exciting hands-on program! Campers bring their digital media skills to the next level and explore their passion for the arts using advanced, professional-grade equipment. Through an in-depth exploration of videography, visual storytelling and photography, campers capture elements of camp life and collaborate with their team to create short-form multimedia projects.
Indie Game Developer in Roblox®
August 5-9: Rising Grades 6-8
Learn what it takes to produce a real video game in this introduction to programming and game design. Using the massively popular Roblox® gaming platform, campers use drag-and-drop tools, the LUA programming language, and a healthy dose of creativity to develop real, functioning games. At the end of this course, campers will release their games on the Roblox® website, allowing their friends to download and play their creations.
Build your own Digital Fashion Brand
July 29 – August 2: Rising Grades 6-8
Explore the digital side of fashion and brand identity! Campers combine their creative energy, problem-solving skills, and entrepreneurial spirit to design and showcase their own fashion brands. By defining target audiences, developing inspiration boards and creating informed digital brand identities, campers will learn how to organize and translate their vision into design for a real HTML and CSS coded website. Content will include a custom logo, brand guide, color palettes, mission statement and more. This online portfolio will draw attention to campers' work and reflect their unique fashion brand identities. All skill levels are welcome.
Flight School: Drone Expeditions
July 8-12: Rising Grades 4-8
Drones are changing the landscape of our everyday lives! In this camp, you will explore the laws of physics! With a focus on the science, technology and engineering of flight, you will gain first-hand experience building and testing your own aerodynamic drones. All skill levels welcome. No prior experience necessary.
View a complete list of Technology Camps!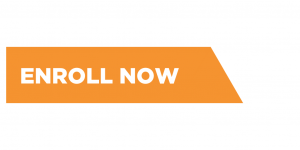 *Source: Chip Wood. "Children in the Classroom Ages 4-14." Yardsticks 3rd Edition 2007.