What's New for your Rising 2nd Grader in 2019!
*Grade level is reflective of your camper's grade in Fall 2019
Your rising second grader enjoys the process of discovery. They could have invented the makerspace revolution as they love to create and innovate.  They have a passion for participating in playground games with friends and are beginning to discover the benefits of working as a team.*  Summer 2019 brings a wide array of programming specifically designed to help your rising 2nd grade camper thrive.
Here's what's NEW for your child this summer.
For a complete list of programs for your rising 2nd grader, visit the ESF Program Finder!
Camp Options: Day Camp, Sports Camp, Tennis Camp, Specialty Major Camp, Technology Camp

Way more than a typical Day Camp! Your camp day includes daily swim instruction, sports, hands-on activities in art, science and drama, special events, theme days, time-honored traditions and more!
What's New!
New Weekly Special Events
New Theme Days
New Project Discovery Experiments
New Art Projects
New Sports Tournaments
New Camp Show:
Hitsville, USA: Destination America! Coast-to-Coast Musical Tribute!
Friday, July 26
Ultimate Games: Green vs. Blue
A fun-filled week of team competitions! Green vs. Blue – who will be this year's champions?
July 29 – August 2
New Activities!
For more information and special events, visit our Day Camp page!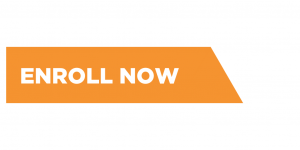 Learn More, Play More, BE More!
The NEW SportsLab is ESF Sports Camp re-imagined! With a multi-sport focus, you will enjoy skills contests, gameplay, and a variety of fun events each week. The novice and experienced athlete will be exposed to a dynamic combination of sports and character with instruction by top-notch coaches, geared to individual skill levels. 
Campers will play core sports such as basketball, soccer, baseball, flag football, and lacrosse, with choices to try European team handball, floor/street hockey, and daily swimming.
What's New:
SportsLab Iron Camper Week!
This fun and exciting action-packed week includes daily team events in the areas of strength, fitness, and endurance.
July 15-19
New World League Schedule
Weeks of July 8-12 and July 22-26

Ultimate Games: Green vs. Blue
A fun-filled week of team competitions! Green vs. Blue – who will be this year's champions?
July 29 – August 2
Official performance Tee for each camper
Master Coach Guest Speakers
Visit Sports Camp for more important on our new programming!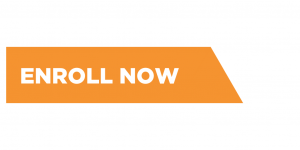 Where Tennis is fun and improvement is guaranteed! Individual and group instruction with match play for beginner, intermediate and advanced players and continuous improvement for all skill levels.
What's New
New skills contests
New tournaments
New round-robins
New drills
New match play
New games and activities!
Learn more about Tennis Camp!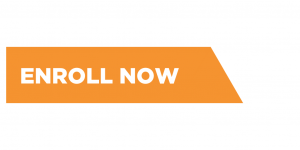 Dive into your passions with one of our Specialty Major Camps!
Lego® 
Ninganeering
August 12-16: Rising Grades K-2
Enter the world of Ninjago and become an apprentice Ninjaneer! Learn the way of Spinjitzu, build the Fire Temple, race Skull Trucks, and encounter the mighty Dragon! Imagine and build unique and fun LEGO projects with the guidance of an experienced instructor while exploring the fantasy world of Ninjago. This is an ideal way to prepare young Ninjaneers for the challenge of Ninjaneering Masters with LEGO camp.
Mine, Craft, Game Lego
®
Adventures
July 15-19: Rising Grades K-2
Bring Minecraft® to life using LEGO® materials! Imagination, creativity, and cooperation come together in this unique building adventure game; roll the dice to mine for resources and use them to build special items to help in our adventures! Build a zoo, create a medieval castle, and design a Tree House Village!
Who Dunnit?
*Offered in exclusive partnership with The Franklin Institute
July 22-26: Grades 2-4
Follow the clues and find the evidence! Join us for a week of creative problem-solving as you become crime scene investigators, examining evidence like fingerprints, footprints, trace evidence, and liquid spatter. Work as a team to uncover the clues, and then use your powers of deduction to solve a mystery—having tons of fun along the way!
View a complete list of Specialty Major Camps!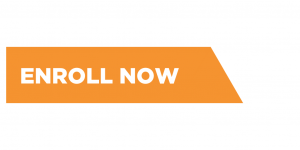 Choose from a variety of Technology Camps for a hands-on experience that allows for imagination, exploration and fun!
First Steps Robotics
August 5-9: Rising Grades K-2
Your child's journey to discovering robotics starts here! In this interactive program, campers explore the world of robotics, visual coding and creativity using Ozobots and Dash & Dot! Campers learn programming, design thinking and problem-solving while working in teams to code their robots' behaviors, dream up new adventures and engage in self-guided missions!
First Steps Makerspace
July 22-26: Rising Grades K-2
In this exciting program, campers receive a hands-on introduction to design thinking, programming and engineering. Taught in an immersive environment, First Step Makerspace inspires learning, exploration, creativity and fun. Through a variety of collaborative games, innovative activities and cutting-edge technology programs, campers design and build their own projects, tinker with snap circuits, experiment with cryptographic beads and more!
Junior Minecraft® and Roblox®
August 12-16: Rising Grades 2-4
This program fuses together two of the most popular gaming platforms in the world to offer campers the gaming experience of a lifetime! Campers embark on a virtual adventure as they exercise their creativity in an atmosphere centered on "world building" and interaction. Campers learn about environment and game construction using Minecraft and Roblox® while using drag-and-drop visual tools to imagine, design, build, and play in their custom game creations. No prior experience is required.
View a complete list of Technology Camps!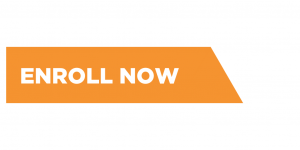 *Source: Chip Wood. "Children in the Classroom Ages 4-14." Yardsticks 3rd Edition 2007.