Welcome to Riverdale, ESF Moorestown!
Today, ESF Riverdale hosted World League Day for ESF Moorestown's Sports Camp! Sports campers were overjoyed and excited to welcome ESF Morristown campers for the day. They cheered and chanted as the campers, coaches and directors ran between them to the field.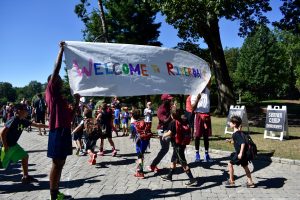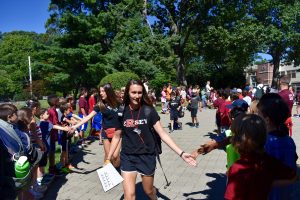 Once both camps gathered on the main field, they sang the National Anthem and discussed the importance of keeping the ESF Virtues in mind both on and off of the field. After introducing themselves to each other, they were divided into teams and jumped right into the action to start playing!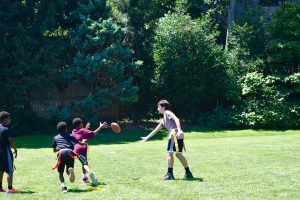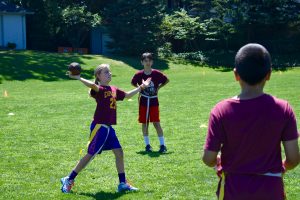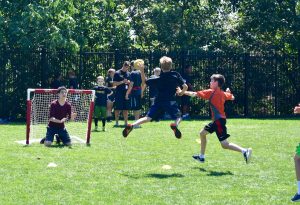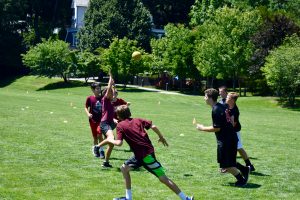 All of the campers had a blast playing soccer, handball and flag football against each other in a friendly competition. They were also visited by Captain Respectacular who excitedly cheered them on!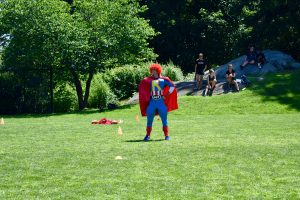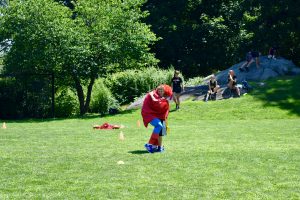 Emphasis was placed on having fun, making new friend and playing each game rather than focusing on winning or losing. Great job Moorestown and Riverdale!