Sports Camp Fun!
Sports campers have had an action packed week so far! They have had a blast playing lacrosse, basketball, soccer, handball, baseball, football and frisbee.
After a day of training and drills, ACC and Big 10 put their new skills to the test in friendly scrimmages against each other. Even the coaches joined in on the fun. On the back field, Big 10 received a pep talk from Coach North before jumping back into their games.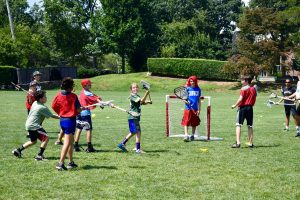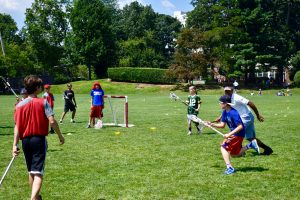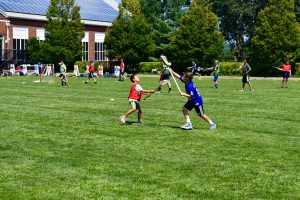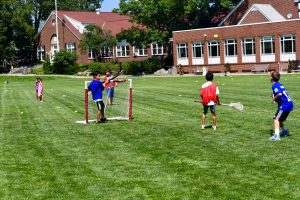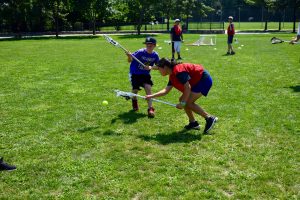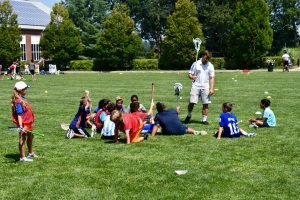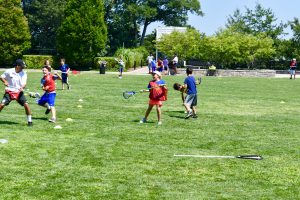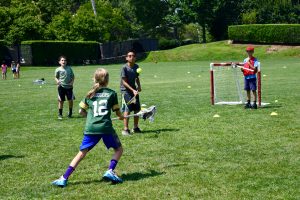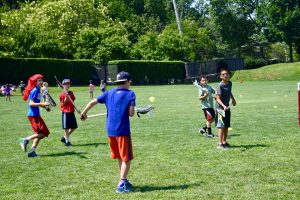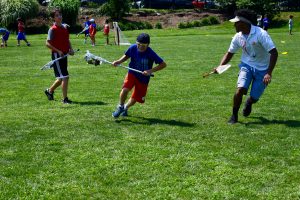 Meanwhile, the Ivy group jumped into the pool to cool off. They even taught Coach Damien a few hand shakes before getting into the pool. Earlier in the day, Ivy campers learned new soccer drills and had a blast playing soccer games with their coaches.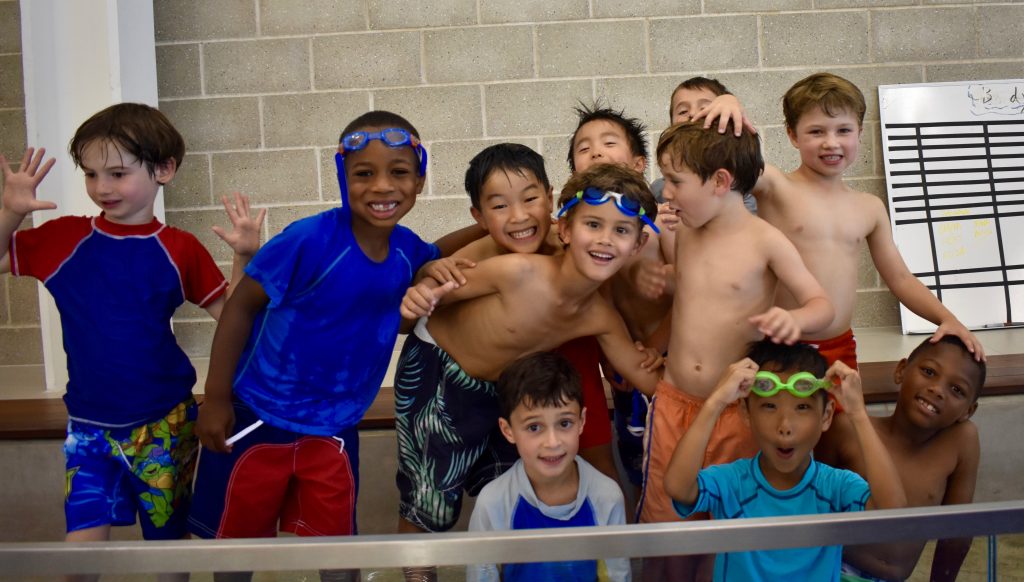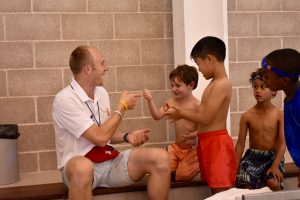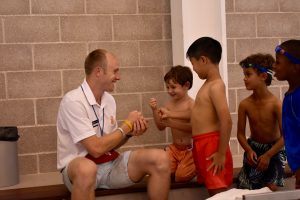 Campers have been hard at work practicing drills for the eagerly anticipated Blue vs. Red Championships tomorrow! The campers should wear their team's color to camp. Go Blue! Go Red!