Special Guest: Zia Victoria
Musical artist Zia Victoria took the stage here at ESF Riverdale. She had a lot of fun as a senior camper here last summer! Today, she performed for Day Camp, Senior Camp and staff. Zia is a twelve year old who began playing classic guitar when she was six years old and began song writing at age seven. All of the proceeds from her songs, that can be purchased on iTunes, Google Play and Amazon Music, go to Hope and Heroes, a charity that helps children with cancer.
In school Zia experienced bullying while growing up. She was able to turn these negative experiences into a positive by becoming inspired for her music. All of her original songs showcase ESF's character virtues such as gratitude, resiliency, kindness and effort just to name a few. Today she performed, Do It for Someone Else, Good to Go, Taking Flight and Ed Sheehan's hit, Castle on the Hill.
After her performance, Zia took time to answer the Day campers' questions before heading off to the Senior Lounge with the Senior Campers.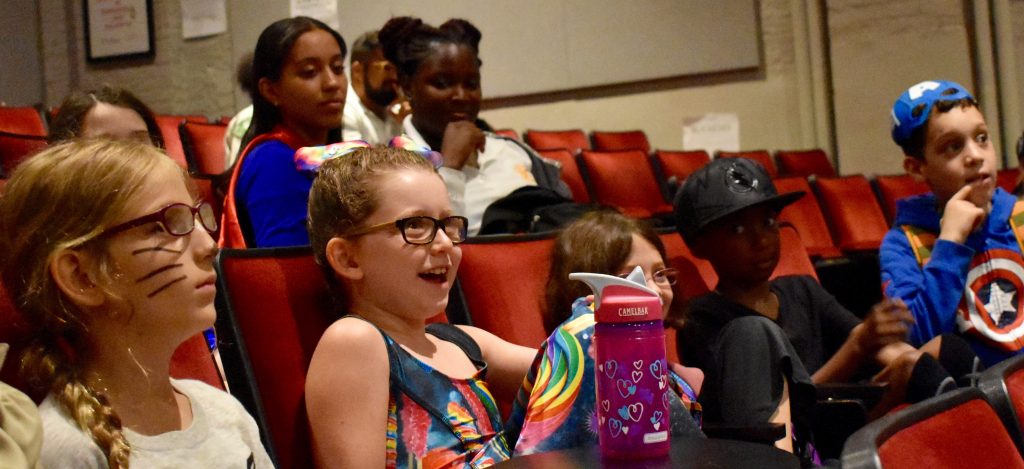 Zia spent time hanging out with each Senior Camp group. She answered their questions and sang for them once again! Some Senior Campers even picked out songs for everyone to sing together. A big thank you to Zia and her family! To learn more about Zia Victoria, visit her website.