Rain, Rain, Go Away
Although Week 8 was off to a rainy start, it did not stop the fun here at ESF Riverdale! Day Camp had an action packed Monday. They started off the day with Swim before heading to Creative and Performing Arts, Project Discovery, Junior Quest, Sports, Art and Movement.
Campers headed out of the rain and into the pool for swim time. They were divided into small groups and assigned to a lifeguard before beginning instructional swim. Day campers worked on freestyle, back stroke and bobs while having fun with their lifeguards.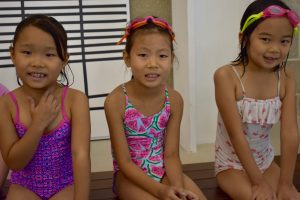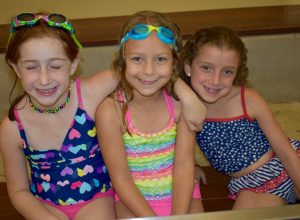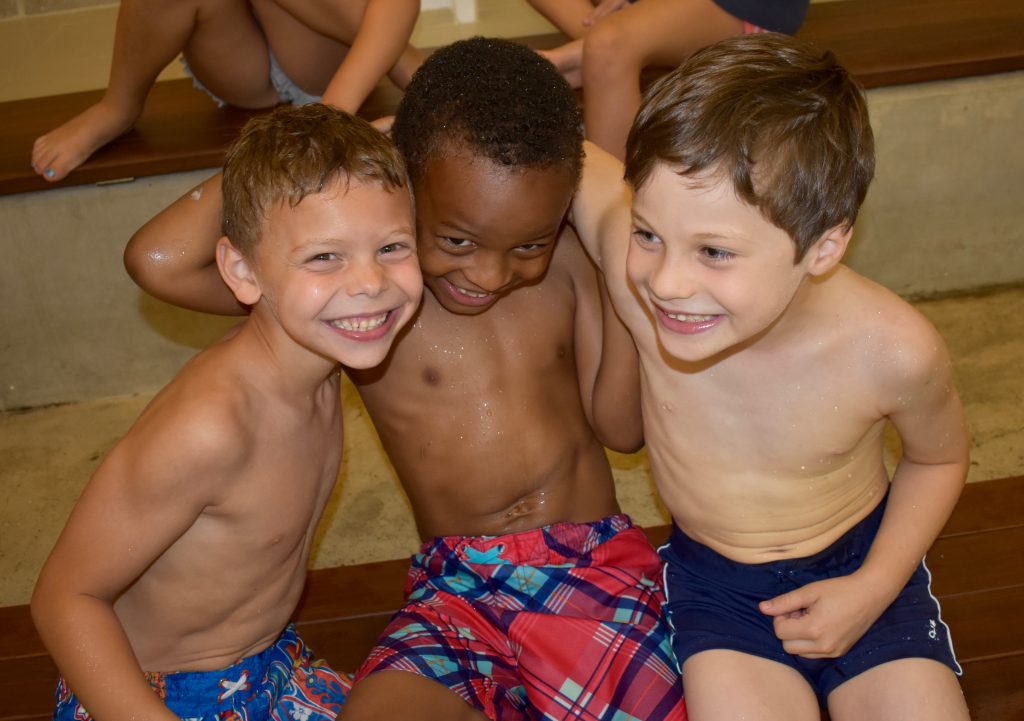 While waiting for their turn, other Day campers played games on the bleachers to pass the time. Before they knew it, it was time to hop in the pool!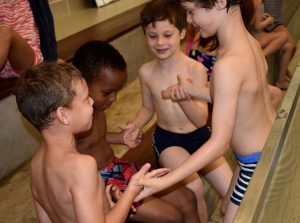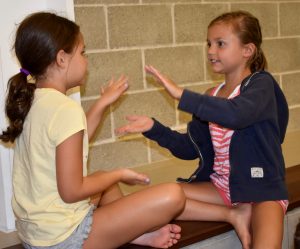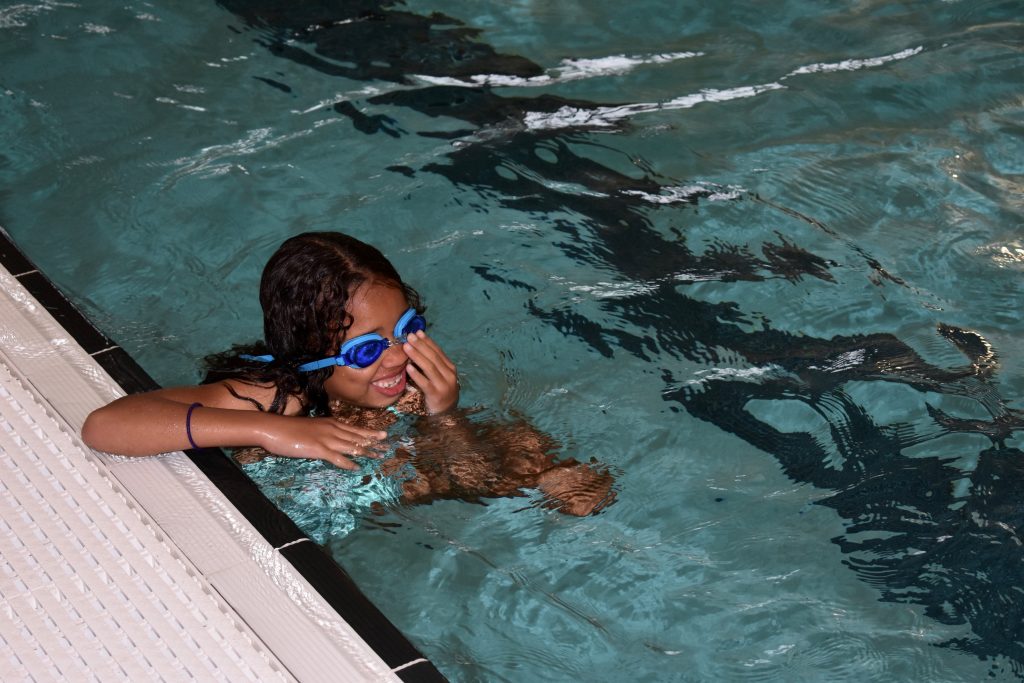 Meanwhile in Art, one of the youngest Day camp groups made finger paint creations! Before they began, campers sat together to learn about all of the possible creations they can create using their thumb prints.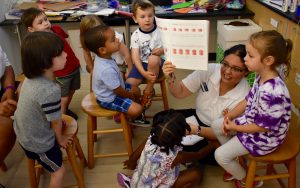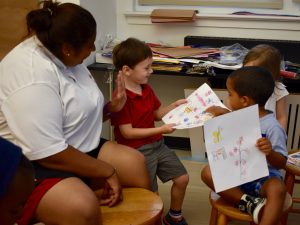 Then they headed to the tables to let their imaginations run wild! While using ink pads they were able to create things like suns, flowers, caterpillars, bumble bees and anything else they could think of.