Meet Our Camp Director: Melissa Williams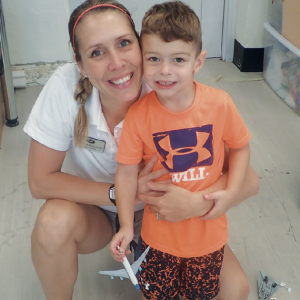 Melissa Williams
Hi, my name is Melissa Williams and I am the General Manager and Site Director for ESF at Riverdale Country School. Summer 2018 marks my 16th summer working at ESF! I began working for ESF in the summer of 2003 in Hartford, CT at Dream Camp at Trinity College as a Sports Camp Coach. Upon graduation from Moravian College in 2004 with a degree in Elementary Education & Sociology, I began working full-time for ESF as the Dream Camp Trinity After-school Program Director and Assistant Site Director until 2008. During this time, I obtained my Master's Degree in Education with a concentration in Curriculum & Instruction. In 2009, I launched ESF at Georgetown Prep as the Site Director before moving back to CT to lead our site location at Greenwich Academy until 2012. In 2013, I helped launch our site location at Riverdale Country School and continue to lead as Site Director. Outside of life at ESF, I am a wife and mom of 4 small children!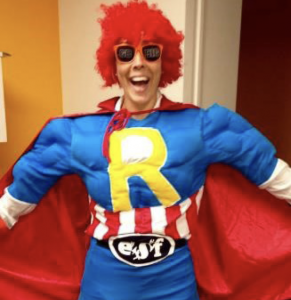 What do you love about working at ESF?
The incredible impact we have on so many different people of all ages, abilities, levels of education and different backgrounds and experiences.
What is your favorite camp tradition?
The buzz/energy that happens during an ESF Morning Assembly!
What is an ESF fun fact about you?
I have led and/or launched 4 ESF site locations
What is the most unique/interesting job you have had outside of ESF?
I fulfilled my work-study in college as an assistant to the Head Football Coach at Moravian College
What is your favorite quote?
"The future belongs to those who believe in the beauty of their dreams." —Eleanor Roosevelt
What is one of your guilty pleasures?
Fitness
If you could have any superpower, what would it be?
The ability to be in multiple places at one time.