Celebrating the Legends of ESF: Past and Present!
Over the past 40 years, ESF has been committed to making a difference in campers' lives each and every summer. From building character and confidence to learning new skills, ESF has encouraged campers to grow into great community members and leaders! As we celebrate our 40th camp season, we are taking a look back at some of ESF's Alumni Legends that have used their experience at ESF Camps as a catalyst for change in their community and career. 
We asked these Legends what their favorite ESF memories are and how their time at camp has impacted who they are today. Take a look at what these Legends had to say below! 
---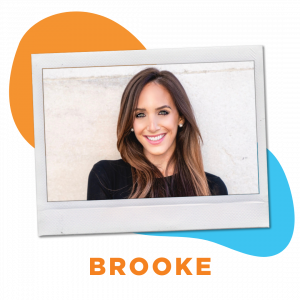 "It's tricky to narrow down my favorite memory because there were SO many that fueled my soul, but performing in the plays stood out for me.  That was the beginning of my journey in acting, which ended up being my life's purpose! Dancing on stage in my poodle skirt as Sandy in Grease, or the Mom in Bye Bye Birdie, and winning the lip sync contest to "Lovefool" by the Cardigans, catapulted my passion in life! I also loved archery.  It was a sport that I hadn't tried before.  For some reason, it was pretty unique and special for me.  I loved the opportunity to experience a variety of sports.
I ended up on the West Coast to pursue my passion for acting. After graduating from USC, I acted in tv shows, national commercials, short films, and more. I've hosted on the red carpet for the Writer's Guild Awards, and on Southern California channels. I created my own web series, which launched in 2020. Memories of me in my Hawaiian Luau dress, hosting events with my ESF counselor on stage, is where it all began!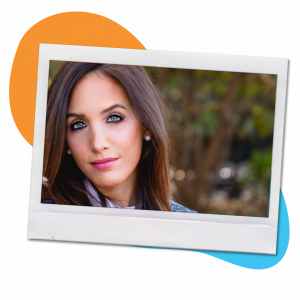 ESF had an important impact on me.  It truly set the tone for how I've lived my life.  I never felt more free, adventurous, and loving life as I did at ESF.  I try to practice that every day.  The numerous activities you experience are a once-in-a-lifetime opportunity.  I also formed lifelong friendships.  Special bonds were created at ESF that lit up my soul and were never forgotten.
I would tell ESF campers to soak up every minute.  I didn't have technology as we do today, so I was completely immersed in the present moment.  I hope campers today do the same.  Days spent with friends, in nature, laughing, playing sports, creating art, etc. are what life is all about.  It's healing to the soul and whenever I've felt down in life, somehow my mind goes back to my days at ESF and it revitalizes so much happiness.  I always said I hope heaven is like ESF ~ full of love, life, and fun times." – Brooke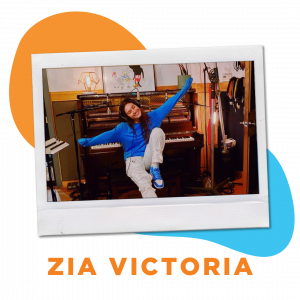 "I'd say my favorite ESF Camp Memory was being part of this short, silly film I made on iMovie with my friends there. The video was shown at the end of the week in the theatre at Riverdale. On the last day of camp, I was able to play a couple of original songs that I wrote for my friends at the talent show, and from then on I have been coming back to ESF every summer to perform as a special guest for all of the campers. 
Right now, I'm finishing up my sophomore year of high school at Dwight Global! I'm moving to Los Angeles in October to pursue my music full-time as a singer-songwriter and I'm super excited. I am beyond excited to share that I officially signed with Warner Chappell Music and I'm in the midst of writing and collaborating with many incredibly talented artists.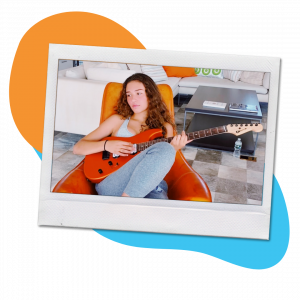 My experience performing at ESF Camps has made a tremendous impact on my life and who I am today. Having the ability and opportunity to connect with kids of all ages and share my songs with them, was the best feeling in the world. ESF's 8 Virtues are crucial to live by. The virtues truly have inspired me and I love being able to spread the message they give through my music. I would tell young ESF campers to look forward to making new friends, eating great food, exercising your creative and physical abilities, and most importantly, having fun!" – Zia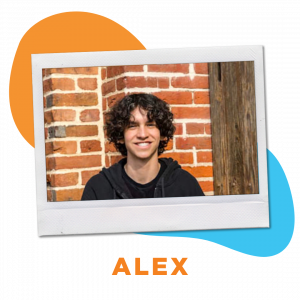 "My favorite aspect of ESF Camps was the opportunity to pursue various interests through activities I had never been exposed to before, such as archery and rock-climbing.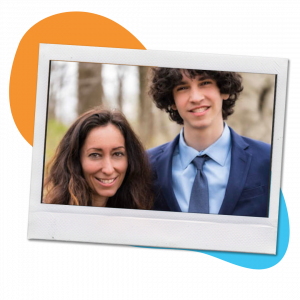 I'm set to graduate high school in June of this year and will attend Georgia Institute of Technology in the Fall, where I will pursue a bachelor's degree in computer science.
My experience at ESF Camp has allowed me to explore different interests and create unforgettable bonds that last to this day. I would tell young ESF campers to look forward to meeting amazing campers and staff, as well as a doing a variety of fun activities!" – Alex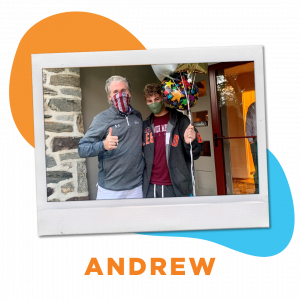 "I started at ESF in Day Camp and I really like the traditions. When I moved up to SportsLab, I liked the variety of sports and competitions against the other ESF camps. Currently, I attend Lower Merion High School. I am also a member of a travel soccer team and the Philadelphia Boys Choir and Chorale. 
ESF has been a great experience for me. I've made friends with many different people. I looked forward to starting back each year and seeing the kids and staff that I hadn't seen all year. Driving up to the carline the first day for drop-off was always exciting! 
If I could do it all again, I definitely would! For the young ESF campers, I would say 'you are going to have a blast. Every day is fun and a good time. There are a lot of things to do and a lot of fun traditions that you really will look forward to.' I'm going to miss it!" – Andrew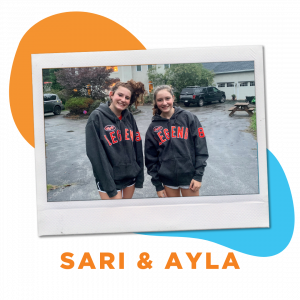 "My favorite activities at ESF were cooking, rock climbing, and Gaga. I also loved becoming a Legend. I am an 8th grader at Montgomery School and will be graduating this year. Next year, I will be going to high school at Great Valley. I love playing sports, especially soccer. ESF impacted me by helping me become more of a leader and improving my speaking skills in front of an audience with all of the plays I participated in. I would tell new campers to expect fun this summer –  swimming, playing Gaga and trying new things." – Sari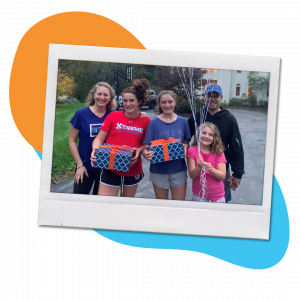 "My favorite memory at ESF was the sleepover at Bell Hall and the karaoke singing program. I also loved making bracelets and arts and crafts. I am currently a 10th grader at Great Valley High School and am on the swim and softball teams. ESF impacted me in that I made close connections with the counselors and made new friends that I still keep in contact with. I would tell new campers to look forward to sports and art, meeting friends and counselors you still want to be in touch with, and to look forward to one day becoming a Legend too." – Ayla
---
Celebrating 25 Years Of Phillies Baseball Academy 
Summer 2021 will mark the 25th year of Phillies Baseball Academy. In that time, we've met incredible campers, families, Legends, and coaches. We've made countless memories, improved our game, and spread our love of baseball and the Phillies across PA, NJ & DE. None of this would be possible without our all-star campers and coaches (and YOU!) 
Catch a preview of just a few (of many!) PBA Legends below! To read the full article highlighting PBA Legends, click here!