Family Fling 2017
Last night was ESF's annual Family Fling! Luckily, the weather was on all of our sides last night and it was a great success. The success of Family Fling would not be possible without our dedicated campers and their families!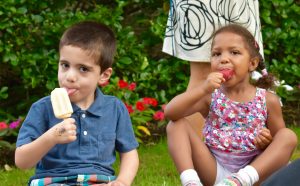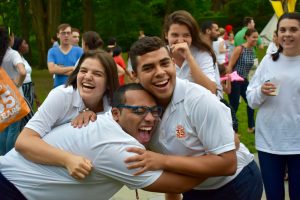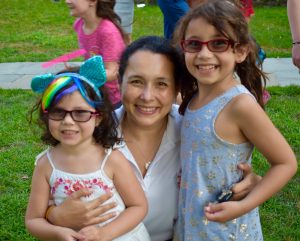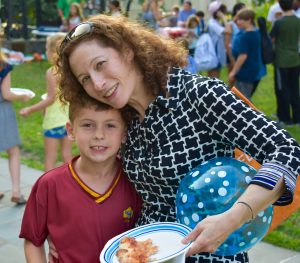 The night began with dancing and refreshments in Teepee Village. Everyone had a blast dancing and wearing the props that were given out by the DJ. The DJ also had dance competitions with awesome ESF prizes given out to the winners. The Tennis Director, Herb, cut a rug on the dance floor while helping to judge the competitions.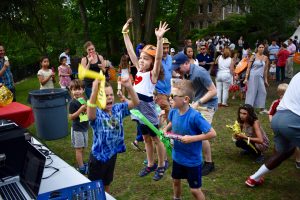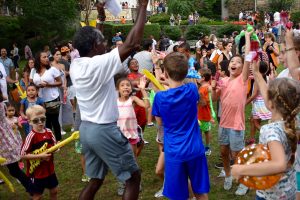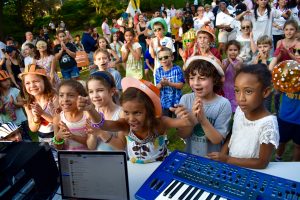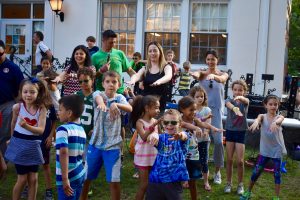 Captain Respectacular made a special guest appearance for Family Fling. He could not resist the opportunity to dance with everyone!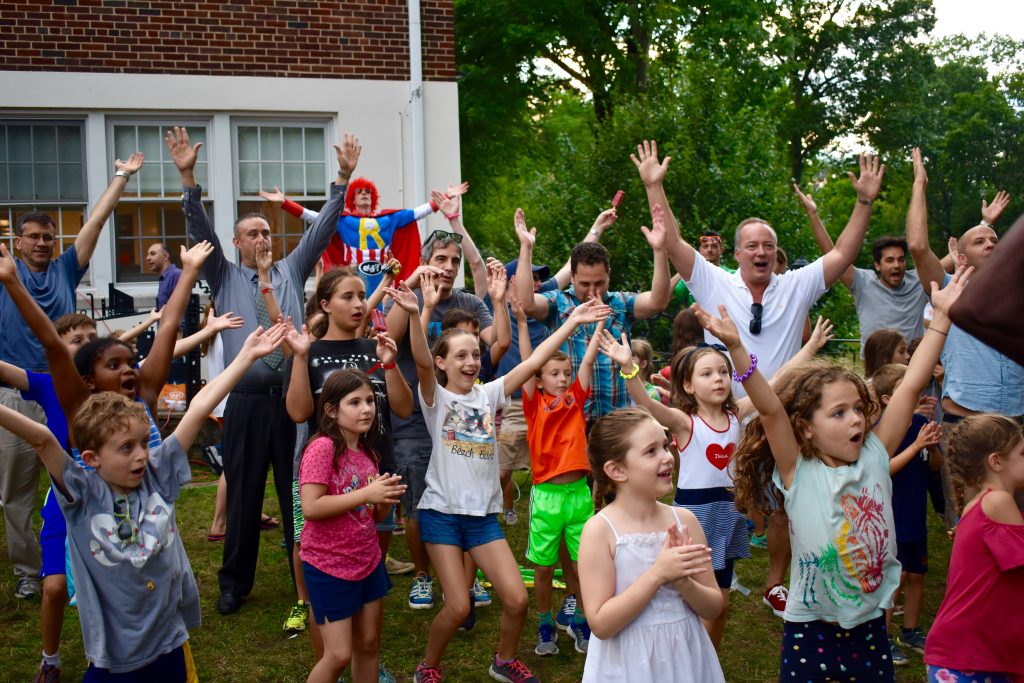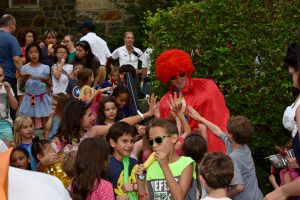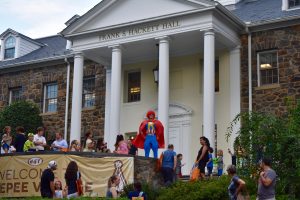 Just in case you missed out, check out ESF Riverdale's killer dance moves!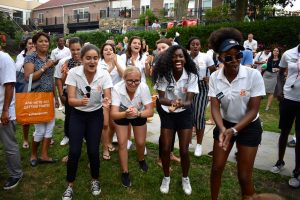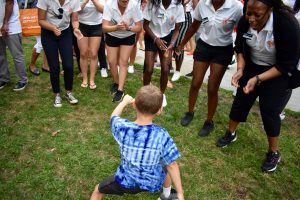 Families and campers made their way inside to see all of the amazing artwork that had been created this summer. At 7:45 it was time to sit down for presentations and awards. After families and campers learned a little history about ESF from CEO Michael Rouse, the Golden Teepee Awards were given and campers in the Jack Welch Management Institute program were recognized.
The night ended with another ESF tradition, the ESF Family Fling Slideshow. This slideshow gave parents the opportunity to see all of the fun we have had this summer! At the end of the summer, look out for an email with the link to the slideshow and be sure to check out all of the pictures from Family Fling on Flickr!