The ESF Health & Wellness Corner presented by Nemours Children's Health
ESF PARTNERSHIP WITH NEMOURS CHILDREN'S HEALTH
We can all agree that the pandemic has changed our world permanently. As you know, since ESF has been in the people development business since 1982, we like to surround ourselves with world-class subject matter experts in many areas in order to make sure we stay relevant and focused on providing the finest programs in the world to youth. We reached out to our friends at Nemours Children's Health as one of the finest and largest integrated pediatric health systems in the country. Everything they do from medical care, research, education, prevention, and advocacy is focused on children. Our partnership will not only be present at Summer Camp by using some best practices that we'll develop but all year long through our quarterly ESF Family Health & Wellness Webinars, Instagram and Facebook Wellness Wednesdays and our Health & Wellness Corner in our newsletter, The Insider, all brought to you by Nemours Children's Health. We want nothing but the very best for our families and we are proud and excited by this new partnership with Nemours.
HELPFUL PARENTING TOOLS: HOW TO AVOID PUTTING TOO MUCH PRESSURE ON KIDS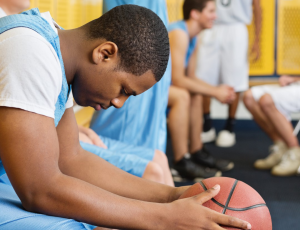 We all want our kids to succeed, to be happy, and for things to go smoothly. It's hard to see our kids let down, or disappointed. Disappointment and let down happen to even the most talented of humans. Instead of protecting our kids from feeling frustrated, or failing, or being disappointed, we should be encouraging it! Learning how to navigate tough feelings, especially feelings we know will occur throughout their lives, is important for kids. And parents can help! 
PHILADELPHIA PHILLIES PHANTASY CAMP!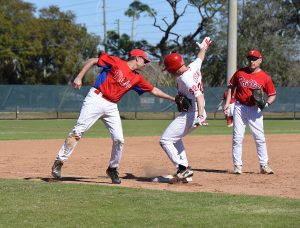 Our 2023 Phillies Phantasy Camp is now SOLD-OUT! This is the most exciting adult fantasy camp of its kind in Major League Baseball where campers (ages 30-90 years old) get a chance to wear the uniform, learn and play with the Legends of baseball!  Enrollment for our 2024 Phillies Phantasy Camp will open soon! Follow us on social for more details!
ESF COUNSELOR'S GOT TALENT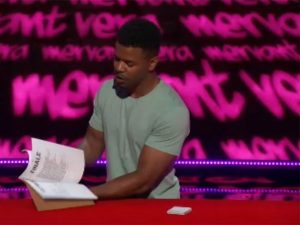 Mervant Vera, a former ESF Senior Camp Counselor, made it to the top 3 in America's Got Talent this past summer/fall doing magic and rapping. At ESF in the summers,  Merv would do Magic at camp with the kids as well as show off his musical talents in the most humble of ways. He is truly talented.  GO Merv GO! Watch his semiformal performance!
 YOUTH PERFORMANCE INSTITUTE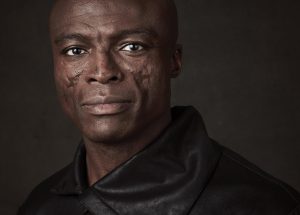 On October 21 – 22, a very special event happened right outside of New York City that had some world experts come together for a very special 2 day think tank. ESF's CEO, Michael Rouse co-founded the Youth Performance Institute (YPI), a non profit organization that combines mentorship, coaching, character development, and technology to ensure kids of all backgrounds have the tools needed to overcome personal challenges, advance their talents, and live their lives to the fullest.
YPI hosted its inaugural event at Sycamore Hill, just 25 minutes from Manhattan. The event was an exclusive, intimate gathering of 25 people made up of Doctors, professional athletes, and human performance experts from around the world. The famous British singer, Seal, performed and added to the dialogue that took place throughout the two days.
Dr. Jim Loehr, World Renowned Performance Psychologist and ESF Subject Matter Expert,  was the key note speaker and provided an overview of the content that was so effective with hundreds of thousands of attendees of the Human Performance Institute that will now be applied to youth. Stay tuned for more great things to come from YPI at ESF!
The #1 Summer Camp is coming to the Palm Beach area this summer to Oxbridge Academy!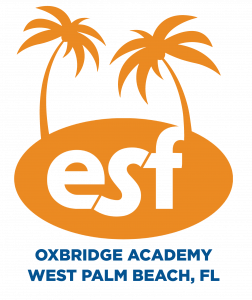 Three award winning camps for boys and girls ages 3 – 14
65+ features activities such as Sports, STEM, Arts, etc.
Experiences, all adult staff
Top Instructional Swimming Program
Rated one of the "Safest Camps in the U.S."
Full-day, Extended Day and Lunch Options
A private family-owned camp since 1982
June 5 to August 4th, 2023
FORMER ESF SENIOR CAMP COUNSELOR IS PHAMOUS!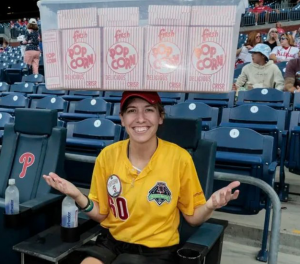 Did you ever notice the woman at the Phillies games balancing a bin of popcorn on her head? Well you were seeing the amazing ESF Senior Counselor Samantha DiMarco! Check out her story!
A HAPPY THANKSGIVING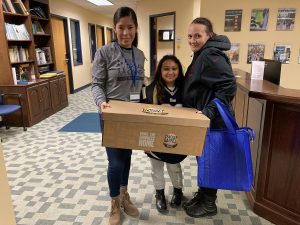 Thanksgiving was extra fun and thankful over at Dream Camp Trinity – ESF's year round afterschool mentoring program for underserved communities in Hartford, CT. On our Dream Campers' last day of After School Academy before our break for the holiday, students celebrated "Friendsgiving". Each group contributed something to the celebration. The youngest group made decorations for each place setting, middle group students made all the parts for our craft and the oldest groups learned about setting a table and then modeled these life skills for the rest of our students. Everyone enjoyed each other's company, made a gratitude craft and munched on some goodies! Through generous donations, Dream Camp was able to supply fully-cooked Thanksgiving meals to 3 Dream Camp Trinity families. The smiles on their faces were a sight to see!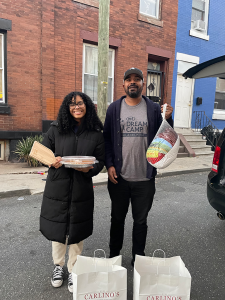 Our scholars spent the afternoon before Thanksgiving engaged in a variety of holiday themed arts and crafts projects- all Dream Campers from K to 6th grade hand crafted colorful Turkey centerpieces to place upon their families' tables for Thanksgiving dinner. Before leaving, Dream Camp families received personalized bags filled with various groceries items to take home to their families, in total 26 families were assisted! Yay!
Also, two additional Dream Camp Philadelphia families received a full course meal consisting of Turkey and side dishes, all thanks to Carlino's Market! It was a great kick-off to the holiday season!
DREAM CAMP FOUNDATION
The Mission of Dream Camp's Summer Program and After School Academy is to transform the lives of underserved youth through innovative year-long programs that Nurture the Individual, Educate the Mind and Inspire the Spirit. We are excited to have 4 amazing new people on our very special team. Read all about them below! 
MEET OUR NEWEST TEAM MEMBERS AT DREAM CAMP! 
| | |
| --- | --- |
| Lafay Johnson – Program Director, Dream Camp Philadelphia | After experiencing ESF and Dream Camp MAX JOY for the first time this summer, Lafay Johnson could not go back to his former life! Lafay remained with ESF after Dream Camp Philadelphia's 5-week camp and worked at ESF at Norwood Fontbonne Academy for four additional weeks. He then joined the team full-time as Dream Camp Philadelphia's new Program Director in Philadelphia. Lafay had been teaching and coaching at various schools in the Philadelphia and Camden area for 15 years. He brings his passion, positivity and some serious fun to Dream Camp. Lafay and his wife have two children and one grandchild. |
| Samantha DuBois is a Connecticut lifer. Born and raised in the Constitution state, she received her bachelors and masters degree from the University of Connecticut. Sam taught in Manchester, Connecticut for six years. She is excited to bring her passion for teaching, excitement for summer camp, and desire to have an impact on youth in need all to one place. Sam and her husband are expecting their first child on December 18, 2022. | Samantha DuBois – Program Director, Dream Camp Trinity |
| Veronica Diaz – Assistant Program Director for Community Relations, Dream Camp Trinity | Veronica Diaz has been moving north her whole life. She grew up in Mexico and moved to Miami at the age of 16. For the summer of 2022 she moved to Philadelphia to work as a mini camp counselor at ESF at Episcopal Academy. Veronica spends her free time doing missionary work for marginalized communities. She has a heart to serve the Hispanic community so they feel heard and understood. Dream Camp Trinity is a natural fit! Veronica was hired in a new position as the Assistant Program Director for Community Relations for Dream Camp Trinity, and hopes to deepen the program's routes in the Hartford community. |
| Diliana Alverez-Perez, "Dili", was born in Puerto Rico and moved to Philadelphia at the age of six. She attends Drexel University and is in her third year. She is a psychology major and is also a resident assistant in a freshman dorm on campus. Dili's full-time co-op with Dream Camp Philadelphia runs from September through the end of March. Dili helps with various administrative tasks early in the day and is a mentor at the After School Program every afternoon. In her spare time, Dili runs youth programs at Jehova Nissi Church and is taking a 3-credit class in addition to her Co-op. Dili's parents and 1 sister live in Philadelphia while 2 of her sisters still live in Puerto Rico. | Diliana Alverez-Perez – "Dili" Drexel University Co-op, Dream Camp Philadelphia |