CAMP LOCATION
RIVERDALE COUNTRY SCHOOL
5250 Fieldston Road
Bronx, NY 10471
718.432.1013
IT'S SAFE AND EASY TO GET TO CAMP!
Optional bus transportation is available for families located throughout Manhattan, Riverdale and Westchester County*. Due to state laws, campers must be four years or older to ride.
2018 TUITION RATES
CAMP DATES
June 18-August 17, 2018
(No camp on Wednesday, July 4, 2018)
CAMP HOURS
Monday–Friday, 9:00AM–3:45PM
EXTENDED DAY HOURS begin at 8:00AM and are offered through 6:00PM daily.
WAYS TO SAVE
#1 MULTI-WEEK DISCOUNTS
Sign up for 5 weeks and save an additional 2%.
Sign up for 6-7 weeks and save an additional 6%.
Sign up for 8-9 weeks and save an additional 8%.
#2 SIBLING DISCOUNT
Save 5% off of every child after your first one. Discount is applied to the lesser tuition(s).
#3 FAMILY REFERRAL PROGRAM
For every NEW family you refer to us that enrolls, you will receive $100 back as a credit towards the 2019 season's camp tuition.
#4 TAX BENEFITS
Take advantage of Employer Sponsored Tax Benefit Plans and Federal Child and Dependent Care Credits when you attend ESF.
#5 CORPORATE PROGRAM
Employees at participating companies & organizations receive special savings! Call us for more details.
HOW TO ENROLL
Application Process
Go online to esfcamps.com/Riverdale and click ENROLL. Once your enrollment is complete you will receive a confirmation email and be prompted to set up your family portal. The portal will give you access to your camper's enrollment, invoice, and any supplemental camp forms required before the start of camp.
Payments
A 15% deposit will be due at the time of enrollment. The balance of tuition is due by May 1 or May 15, 2018 (depending on the monthly payment option selected at time of registration). Registrations after May 15, 2018, will be required to be paid in full at time of enrollment
Grouping Requests
If you would like your child grouped with a specific friend, please list their first and last name on the online application. Grouped campers MUST be entering the same grade next fall.
Health History Record
For the health and safety of all campers, no child will be allowed to attend camp without a completed ESF Health History Record on file.
Limited Enrollment
To maintain a low camper to staff ratio and to ensure a quality experience for your child, applications are accepted on a first-come, first-served basis.
GENERAL INFORMATION
Camp T-Shirt
All campers will receive an official camp t-shirt. Please indicate your child's shirt size on during online enrollment.
Cell Phones & other web-linked devices-ESF Camp Policy.
Cell phones have become a way of life, a technological convenience that has impacted all of our lives in one way or another. However, at ESF, cell phones can become a distraction and an interruption. Team members are not allowed to use them and we ask campers to follow similar guidelines. At ESF, safety, program quality and fostering positive social interactions at camp are our highest priorities. For camper safety, privacy and overall well-being, we ask that our camp families support this policy, so we can promote a healthy camp environment.
Campers are not permitted to bring cell phones (or any electronic/web- linked devices) to camp as we do not permit their use during the camp day.
We ask for your support to ensure these devices are kept at home and not brought to camp.
If you have an urgent message for your child, we ask that you call the camp office at (718.432.1013). We will relay any urgent information to your child immediately.
If a camper brings a cell phone to camp, camper will be asked to put their phone in their backpack with it powered off. Parent/guardian will be contacted.
If camper continues to bring a cell phone to camp, parent/guardian will be contacted and the camper's phone will need to stay in the camp office labeled in an envelope.
Additional offenses will be considered acts of insubordination. Parent/guardian will be contacted to discuss next steps and actions.
ESF is not responsible for what happens to any devices if brought to camp. Please note, the best security for the cell phone is to leave it home.
Our campers participate in many wonderful activities at camp which require socialization, full engagement, and focus in order to get the best experience possible. Our goal is to create a safe environment, conducive to learning, and free of all distractions that may hinder the learning process and joy of camp. Thank you for your continued support and cooperation.
ESF Camps is Licensed by the New York City Department of Health & Mental Hygiene.
ESF Camps is inspected twice yearly and includes the address where inspection reports are filed.  
Optional Lunch Program
Campers may bring their lunch and drink to camp which we refrigerate, or they can participate in our lunch program for an additional cost of $59/week. To sign up, please check the appropriate box during online enrollment.
Food Allergy Policy
Campers with Food Allergies: Campers with Food Allergies will need to bring their own lunch and snack to camp since our food service provider cannot guarantee meals or snacks that are peanut-free, tree-nut free, free from other common food allergens (dairy, soy, wheat, etc.) or free from any cross contamination.
Snack Option: For your camper's safety, your camper can bring snacks to camp which will be managed by our camp nurse. For your convenience, campers with food allergies other than peanuts or tree nuts, apple slices and bananas will be available and distributed by the camp nurse. We will also offer 2 snack options for campers with peanut and tree nut allergies–fruit and a snack called Bitsy's (bitsys.com), which are made in a peanut-free and tree nut-free facility.
Refreshments & Snacks
Campers are provided with a snack and beverage each day. Water coolers and fountains are easily accessible to campers throughout the day.
Towel Service
For your convenience, we offer daily towel service at no extra charge. Campers do not need to bring towels to camp.
Camp Tours
If you and your child would like to meet with us or have a tour of our camp facilities, please call us anytime at 718.432.1013.
Cancellations & Credit Policy
If you cancel your child's enrollment, you must notify us in writing by April 1, 2018. Full cancellations made on or prior to this date are subject to a $100 fee per child and a registration fee of $50 per family. If cancellation is made after April 1, 2018 and on or before May 1, 2018, we will issue you a credit for all tuition fees paid, valid through the following calendar year. Your credit is transferable to any family member and may be used for any ESF program. Please Note: no refunds or credits will be given out after May 2, 2018 regardless of your registration date. Changes in enrolled weeks are based on availability.
Club OT: Extended Day
On a regular or a drop-in basis, start the day as early as 8:00AM and stay as late as 6PM. Club OT campers are divided into groups by age and enjoy sports, games, crafts, chess, book club, drama and much more. Afternoon snacks and refreshments provided. Flexible scheduling with no pre-payment or pre-registration required.
| | |
| --- | --- |
| Morning Club OT Times & Rates | Afternoon OT Times & Rates |
| Drop off between 8:00AM and 8:50AM: $8/day | Pick up between 4:00PM and 4:30PM: $10/day |
| | Pick up between 4:30PM and 6:00PM: $18/day |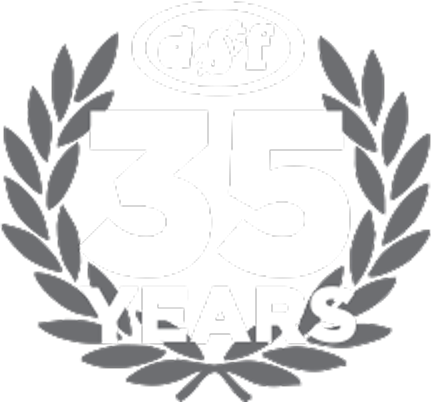 We're 35 years young &
just getting started!
Since 1982, we've been working hard
year-round to make each summer a success!