Day Camp's Radical Reactions!
This week in Project Discovery, Day Campers are performing Radical Reactions that fizz, bubble and pop! Week 7 began with Day Campers making Water Gel Slush.
Before beginning their experiment, Day Campers sat down and learned the importance of the Virtue of the Week, "effort." We celebrate the amazing talents, accomplishments and efforts of our campers.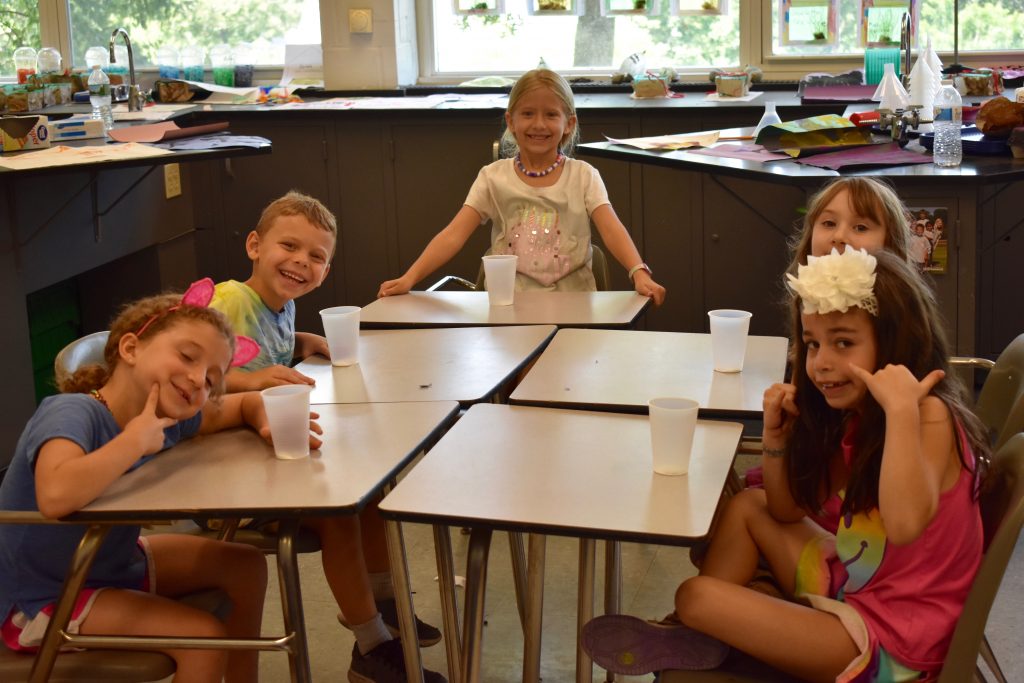 Campers were given a teaspoon of magic gel powder, half a cup of water and artificial coloring. Once the magic gel powder was measured, they poured the water into another cup before deciding what color they wanted their slushes. Campers had a lot of fun deciding what color they wanted their slush and learning about the different color combinations that are possible with dye.
Once their dye was mixed into the water, campers poured the mixture into the magic gel powder. They watched carefully as the liquid turned into a slush within seconds! Campers were amazed at just how quick this radical reaction happened.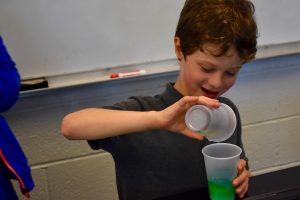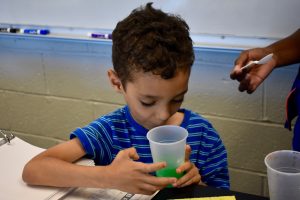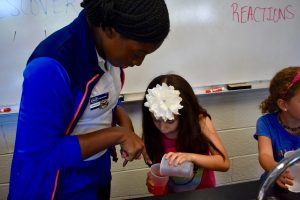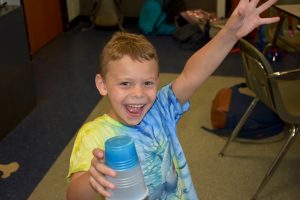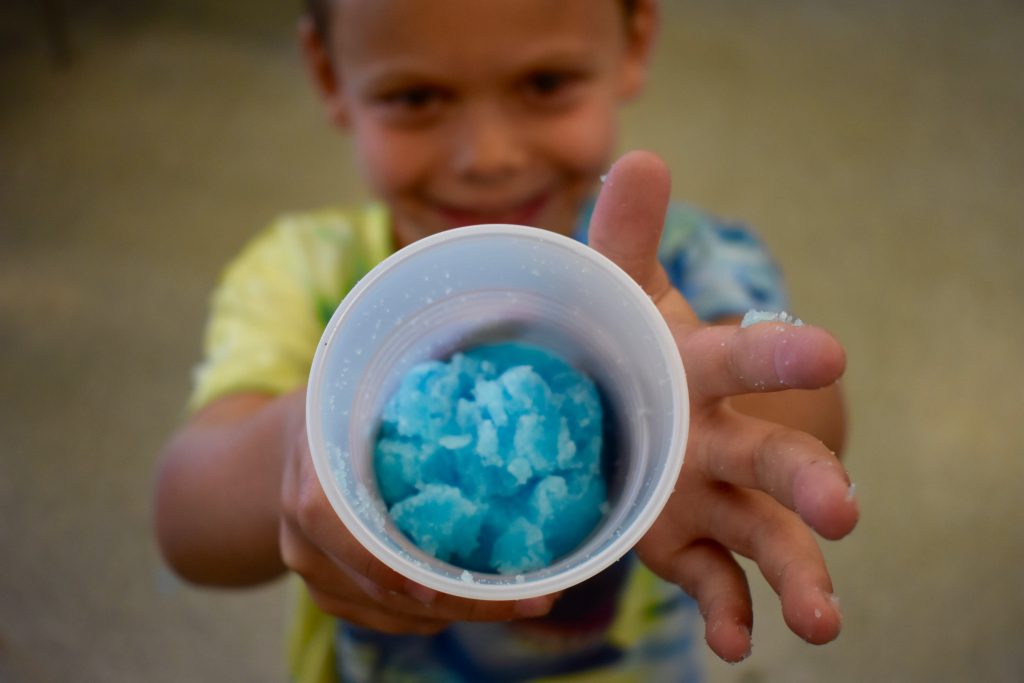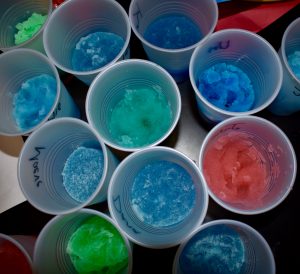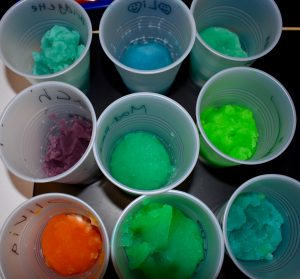 After the reaction occurred, campers had a blast playing with their colorful slush! Even their counselors joined in for the fun! We are all excited to see what else Project Discovery has in store for this week!