Senior Campers Get a Splash of Color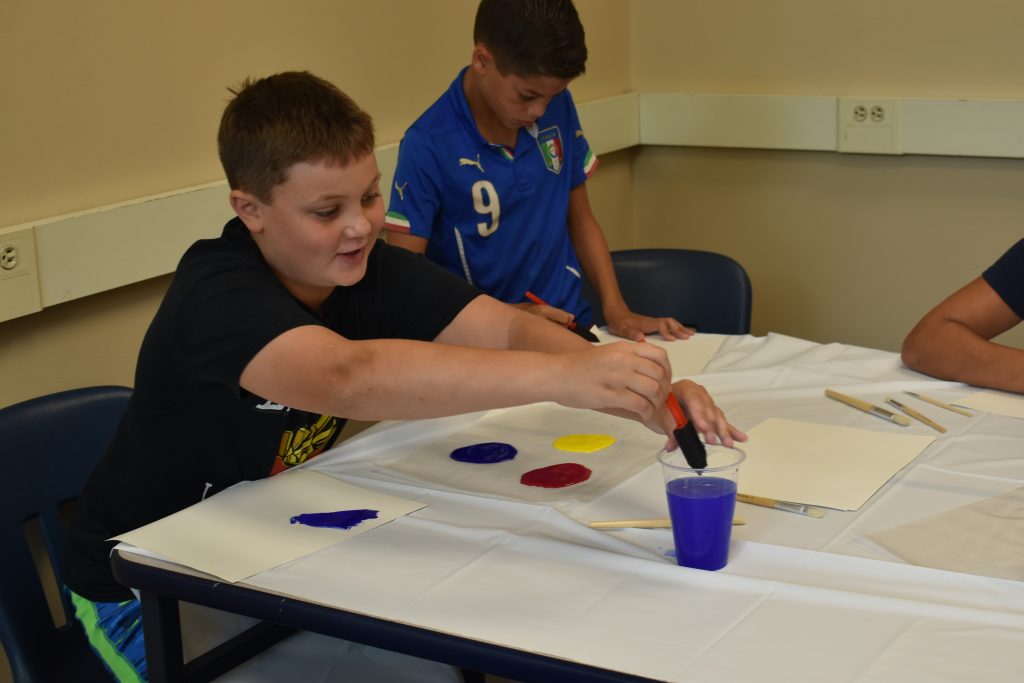 It's Week 9 at ESF Ranney and the last True Life Adventure (TLA) of the summer is Colorsplash: Tie Dye! The TLA instructor started off the morning teaching the campers all about the color wheel and which primary colors can be mixed to create secondary colors. All of this was done in preparation so the campers wouldn't mix colors and accidentally tie-dye their creations brown.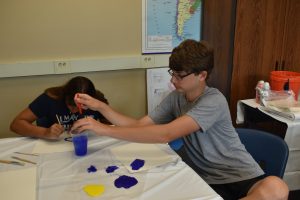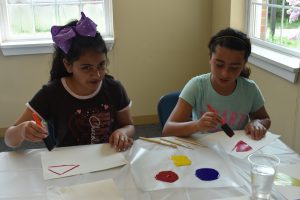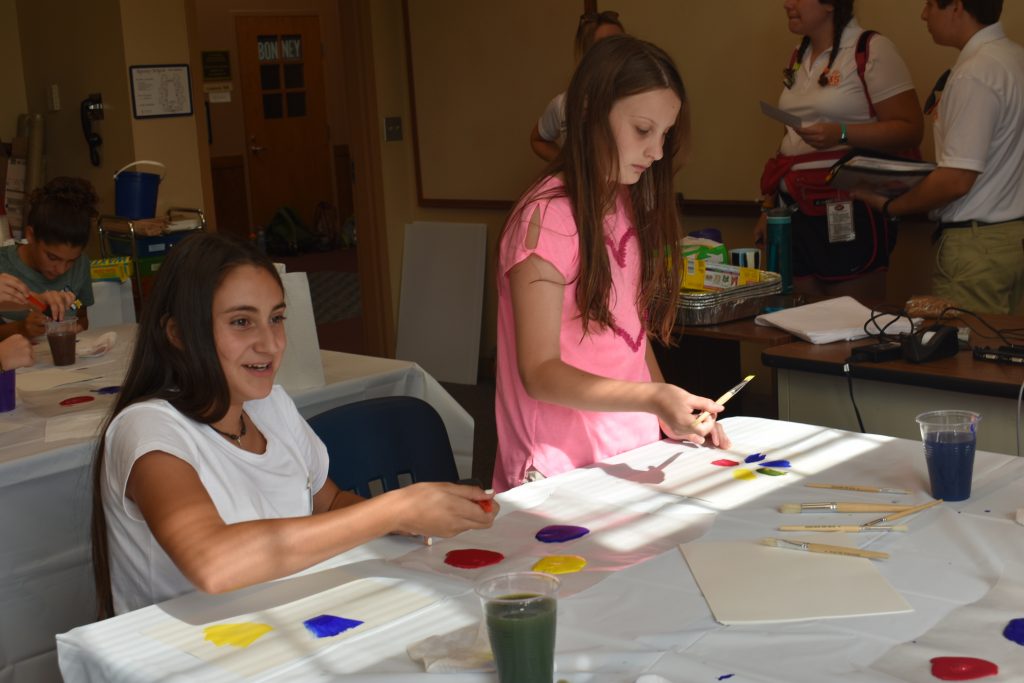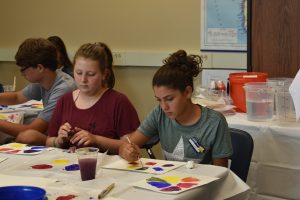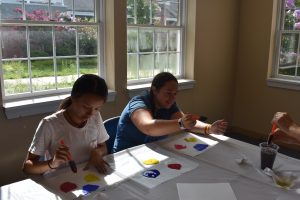 After the campers got a handle on color theory, they learned all about the different patterns they could create utilizing differing banding techniques. The TLA instructor taught the campers how to tie-dye a bullseye pattern, stripes and swirls on their white bandannas. Once the campers got the banding techniques down, they carefully twisted and dyed their bandannas in red, blue and yellow dyes. Over the course of the week the campers will tie-dye more items like socks, shirts and even shoes!