The Great Boat Regatta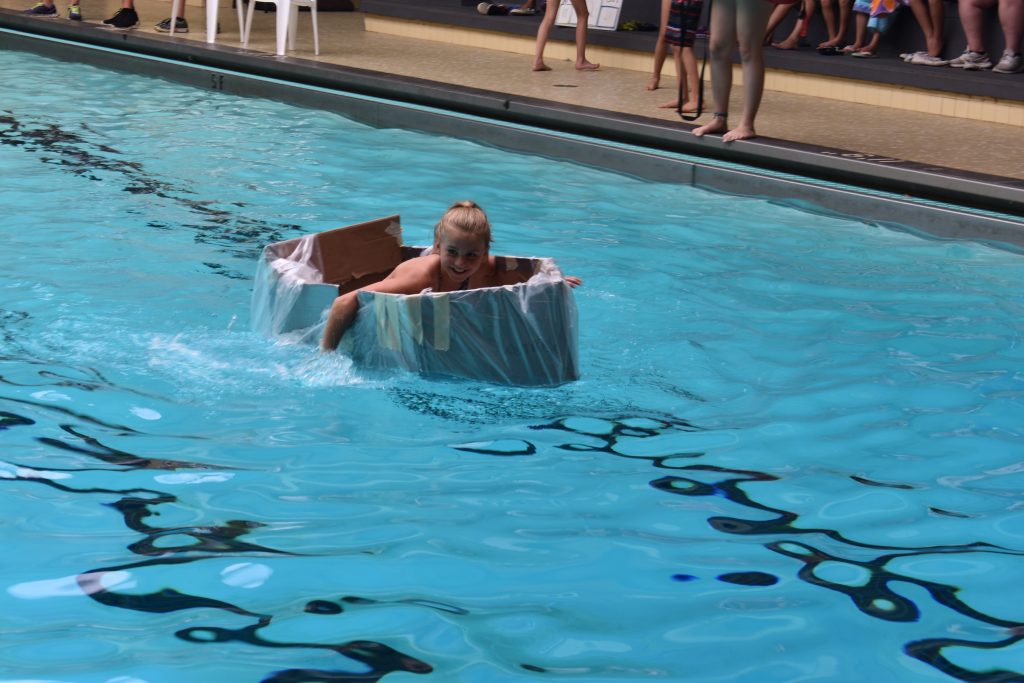 All this week in Quest, the Senior campers have been hard at work as a group constructing boats made out of cardboard and duct tape. They made boats of all shapes and sizes, many of which featured plastic bags that acted as flotation devices, in preparation for today's Great Boat Regatta! This is an annual ESF Camps tradition in which campers race their creations in the swimming pool in the hopes of winning Quest points for their group.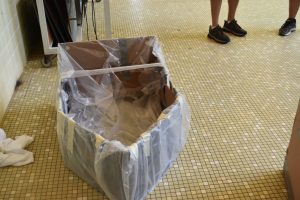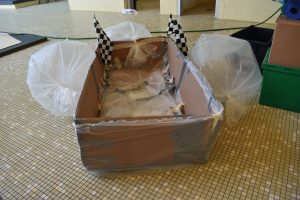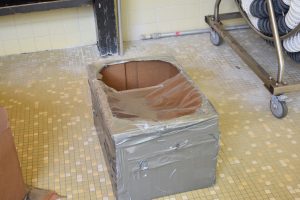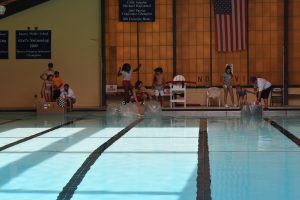 The three Senior Camp groups elected one camper to steer the boats while the rest cheered them on in the stands. Lifeguards were positioned around the pool for safety as well. Unfortunately numerous boats couldn't last in the water but two campers from the Pathfinders and one camper from the Voyagers made it across! Check out some of the action below!