Meet Our Camp Director: Janine Mitreuter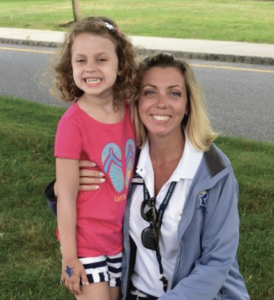 Janine Mitreuter
Hi, my name is Janine Mitreuter and I am the Site Director for ESF at Chapin School Princeton. For the past 21 years, I have worked at Ranney School as a teacher, teaching Kindergarten, first grade and currently, fifth grade. For 15 summers, I led the academic program at Ranney until ESF came onto the campus in 2016. I started my ESF career as the Assistant Site Director in 2016. Summer 2023 will mark my seventh summer as an ESF Site Director. I currently run ESF at Chapin School Princeton. I hold a BSE from Seton Hall University, majoring in Education and Sociology, as well as a MAE in Educational Administration from Seton Hall. I am currently in the doctoral program there, pursuing a doctorate in Educational Administration and Supervision. Outside of ESF and Ranney, I am a wife and mother of 2 boys who enjoy spending their summers with ESF as campers.

What do you love about working with ESF?
To have the opportunity to reach children of all ages and see their excitement when they experience new things.
What is your favorite camp tradition?
Day campers vying for the Spirit Stick during Morning Assembly.
What is an ESF fun fact about you?
I am very afraid of heights, but last summer I almost got to the top of the rock wall.
What is your favorite quote?
Nothing is impossible, the word itself says "I'm possible!" —Audrey Hepburn.
What is one of your guilty pleasures?
Shoes.
If you could have any superpower, what would it be?
I would want to be invisible or be able to time travel.