Red and Blue AND Respect!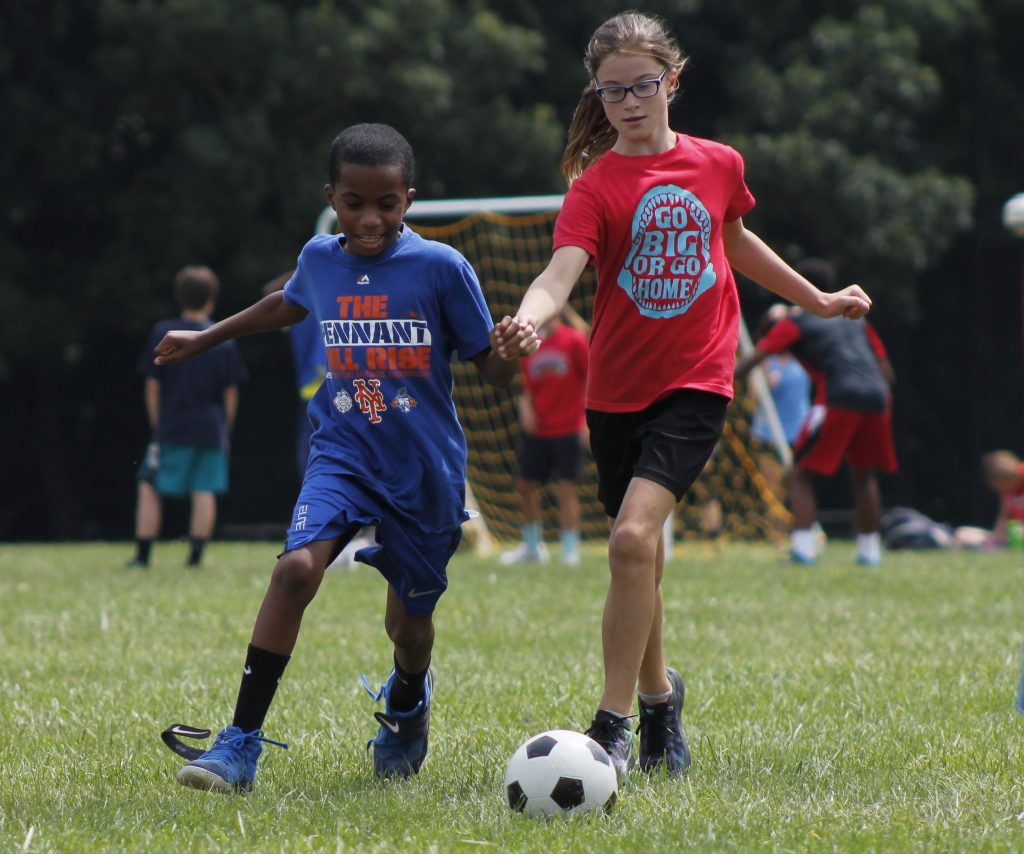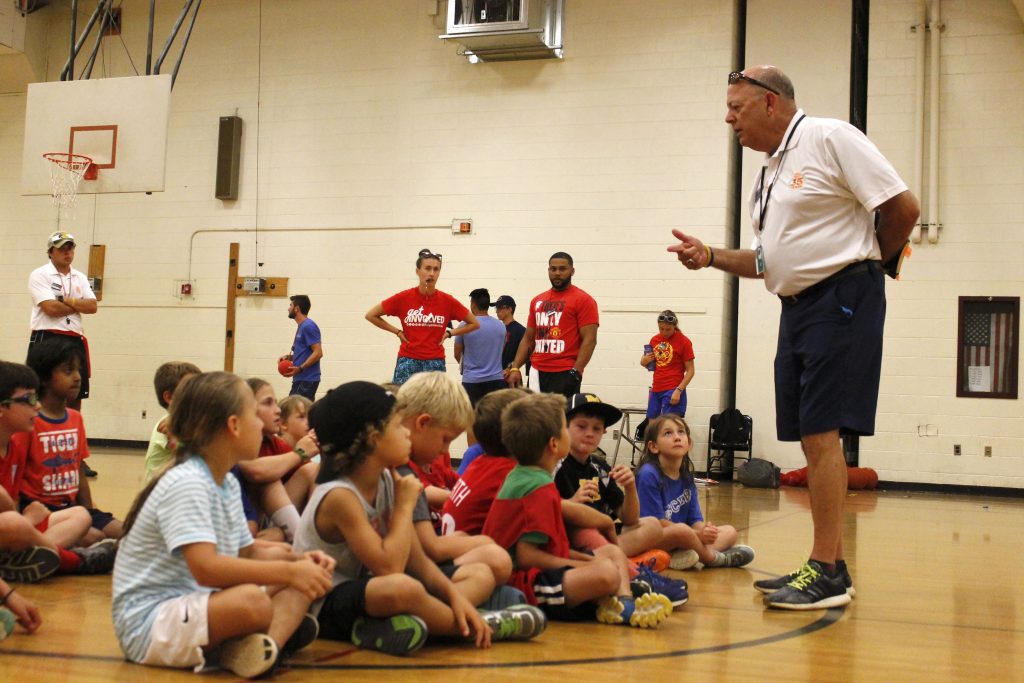 The fifth Friday of the summer season brought us another Red vs. Blue Tournament and special guest Rick Jacobs! Mr. Jacobs is a Master Coach who trained some very successful players. He learned a lot from the experience and now talks to young players about how they can improve their skills on and off the field.
He talked about how important it is to respect our teammates and ourselves. Character is a huge part of playing a successful game and we learn more about ourselves when we show that we can be a good teammate.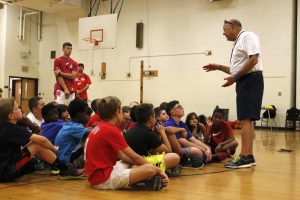 Campers brought Mr. Jacobs's words to the field as they participated in another Red vs. Blue Tournament. The Big Ten faced each other in World Cup, which is a game that allows campers to score on goal for their designated countries. In order for a goal to count, however, they must yell their country's name before the ball goes into the goal. The tournament became more challenging when they found out some of the names were a little longer than they expected.
It was not an easy feat to yell "St. Vincent and the Grenadines" and "São Tomé and Príncipe" before scoring, but campers managed to do it and celebrated afterward. Thanks for another great Fantastic Friday Sports Camp!