Green Energy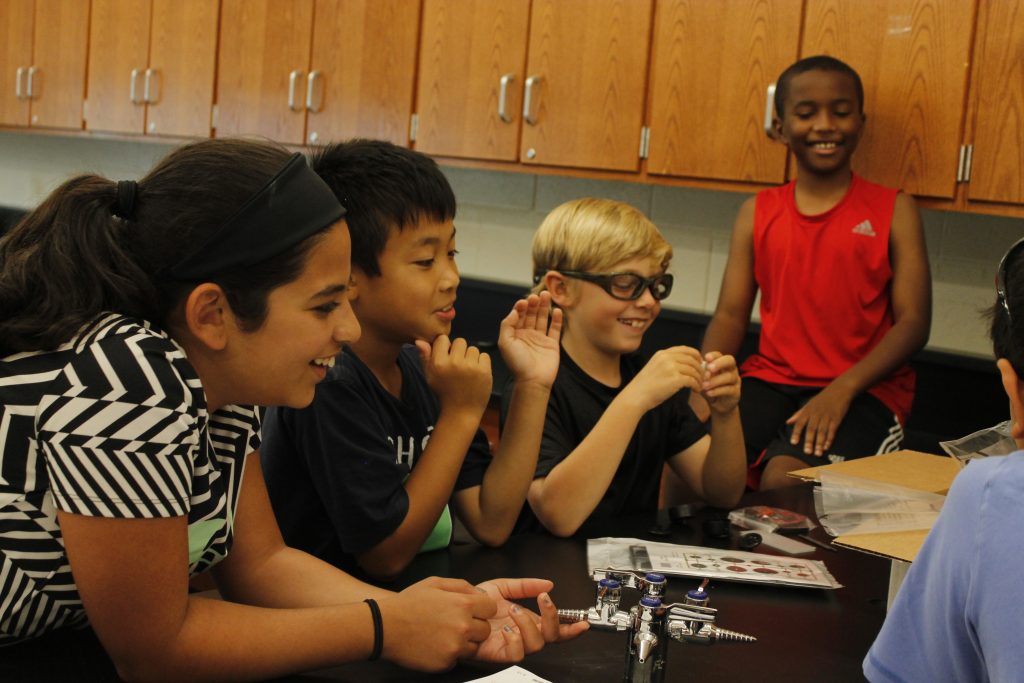 The first lessons of Super Cool Science taught campers about solar energy and animals. They dissected owl pellets AND made solar powered cars all in one day! Campers ended their day with a new energy-efficient vehicle that they could not wait to bring home.
The solar power project began with the question, "Where does all of our energy come from?" Campers learned that hydrogen gas, which is the main source of our energy, is not easily transferred into machines like cars. THe Specialist challenged campers to find the answer to that problem.
Each camper received materials such as wheels, motor and solar panel. Campers attached the wheels and the gears to the body of the vehicle. Once they were secured, it was time to add the motor. After the motor came the solar panel, which fit right on top. Once the solar panel got plugged into the rest of the machine, it was ready to be used!
Super Cool Science will be testing out their energy-efficient cars tomorrow and periodically for the rest of the week. We are very excited to show off our creations to our families!