DISNEY: The Movies, The Music, The Magic!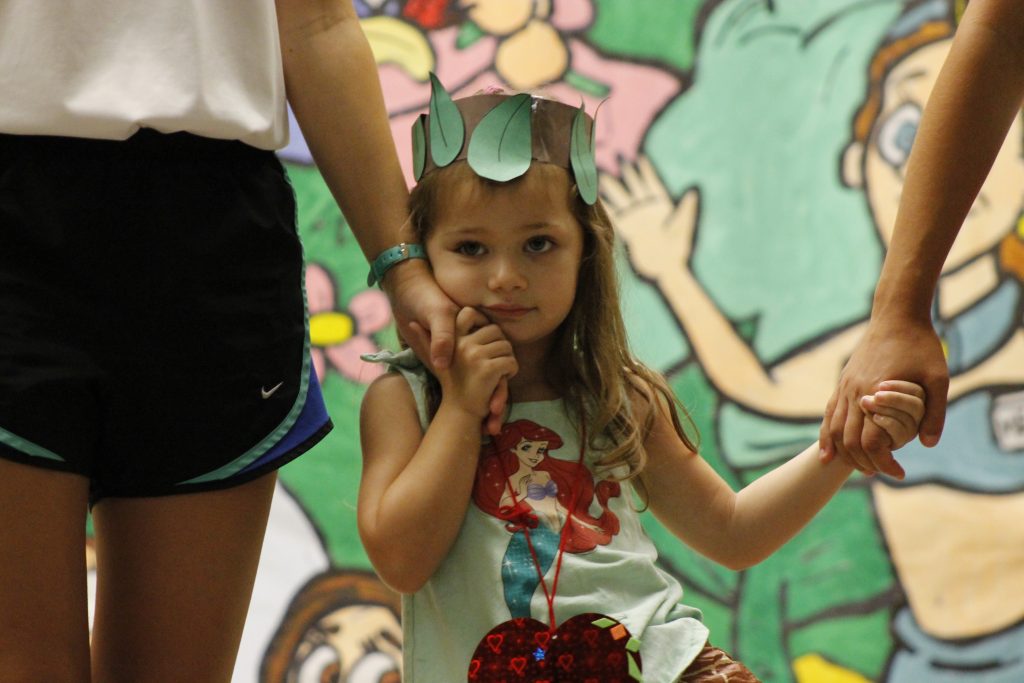 Day Camp's second show of the summer was a SUCCESS! The festivities began early with the first performance. Families could not wait to see what their campers had been practicing all week!
Campers did such a great job. They knew ALL of the lyrics to their songs! Families "oohed" and "ahhed" as the tribes walked on stage in their costumes! Wichita and Cree stunned the audience when they said the word "supercalifragilisticexpialidocious" backwords!  Dotame and Arapaho looked sharp in their tiaras, crowns, capes and skirts for "Beauty and the Beast." Lakota and Cheyenne surprised the audience by wearing their bathing suits! It definitely went along with their song, "Under the Sea." Kiowa and Pawnee waved their honeypots to "The Bear Necessities" and Ponca sang with their counselors to "You'll Be in My Heart."
We have our campers to thank but also Mr. Mike and the Art and CPA Specialists for creating a FABULOUS backdrop! It took guests to the faraway land of ESF's Magic Kingdom where counselors, specialists and directors turned into some of our favorite Disney characters.
It was a great way to spend the day and an even greater way to celebrate a summer that was filled with so much camp fun.