Crafting with Color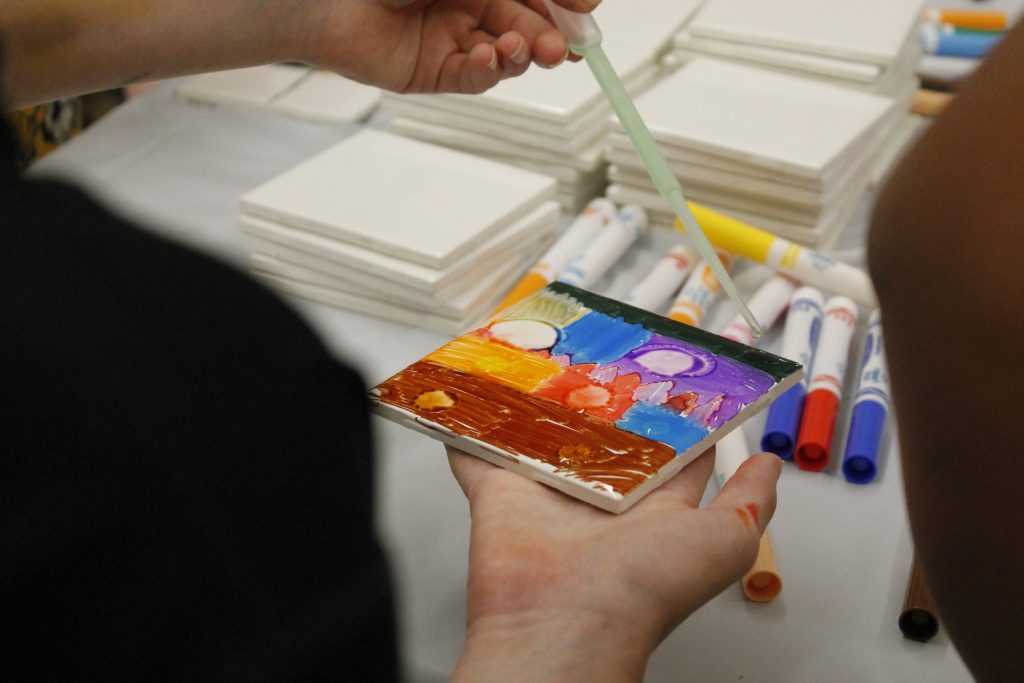 Senior Camp is tackling Tie Dye this week in their TLA class. What a better way to end a fun-filled summer than by experimenting with colors?
The first two days started with clothes. Campers dyed shirts, socks and headbands and wore them to camp for Wacky Wednesday! The third day of the week-long project involved tie dye tiles.
Campers colored a blank tile with sharpie markers. They got creative with their designs and drew swirls and different patterns. Next campers used droppers to spread dots of rubbing alcohol onto the surface. Before their eyes, the colors blended together to make a new design. "It looks like a jellyfish!"
Even though campers are feeling a little melancholy for the end of camp, they will leave camp with a bunch of new tie dye creations!