5 Tips for Choosing the Right Summer Camp
By Muniya Khanna, Ph.D.
Now is the time of year that families begin making their summer plans. Summer camps are a great way to enrich your child's experiences during the summer months. They offer opportunities for kids to make new friends, try new activities, and learn new skills. But for us parents, it can be very daunting to choose the right summer camp programs for our children. There is so much to consider: program options, dates, your child's interests, friendships, and of course the importance of some downtime and family time. Where do we start?
ESF Camps has a wide variety of different camps and experiences to choose from. Here are five tips to narrow your choices and find the best programs for your child.
1. Make a list of some of your goals and some of your child's goals.
Before starting your search for the right camp, ask your child what their hopes are for the summer. What would they like to try, practice or experience? Who would they like to spend time with? Then tap into your own intuition about what you know would be valuable for your child to learn, try, or experience. Make sure not to let your hopes for their summer cloud your ability to hear what they are hoping for. Considering both will get you on the right path to finding a good balance.
2. Consider your child's personality.
For a child who does well with structure, they would benefit from a camp that has a detailed schedule for the day. A child who needs some flexibility (particularly younger children), they may do better with a more open/free-form camp day. For children who enjoy learning and are able to stay focused on a topic for extended periods of time, signing up for a specialty camp such as an art, science, or video-game design camp, might be ideal. Kids who tend to need breaks in focused activity may do better with a general day camp that includes specialty activities within a varied day. If your child gets nervous about starting camp and having to make new friends, it may be helpful to start with a camp where they can expect to find a familiar friend or one that has a smaller counselor to camper ratio, or a program where the main activity is something they enjoy and feel confident about. Multiple weeks at the same camp will help too, giving them an opportunity to get comfortable.
3. Plan for some variety.
There is a wide variety of ESF camps: Day Camp, Senior Camp, SportsLab powered by UnderArmour, Tennis Camps, Specialty Camps and Technology Camps. While doing a full summer of tennis camp is a great opportunity to improve your game, research suggests that participating in multiple activities actually benefits performance. Plan to take a week here or there to try a new sport, a general day camp, or a totally different type of activity like cooking or science. This is a perfect time to try something new that would not be offered during the school year or that your child may not have time for during the busy months. Just because it's summer, you don't have to shy away from a week or more of an enrichment-based camp. They can be a great way to give kids a chance to develop or improve academic skills and can make life better during their upcoming school year.
4. Be clear on the camp's mission and program style to make sure it's a good fit.
Talk with an ESF camp specialist and ask questions about the programs and the counselors. How intense/relaxed are the competitive aspects? What does the ESF staff do for kids who may be having a hard day? How do they handle special needs? What about diversity in campers and counselors? What is the average age of the staff and what are their training requirements? Ask about the camp's background check policy or ask the camp for family references. It's best to hear from other parents and kids to find out what the camp is really like – but keep in mind that every child is different, and you know your child best.
5. Choose without fear.
There is no bad choice. Everything is a learning opportunity for you and your child. If it turns out that their experience was not what they expected, you both learned more about what your child does and does not like. If they had a difficult transition or struggled with a new activity, they learned that they can make it through a difficult situation. This will help build self-efficacy and resilience. But more than likely, your child will find opportunities to try something they never thought they would and they might love it, leading to new hobbies, passions and interests.
The most important thing (which is true during the school year as well) is that your child knows he or she is valued and loved, and that they're given opportunities to grow. As long as you are spending some time each day listening, laughing and learning with your child, and you find a camp that shares those values, you're covered.
While my recommendations would generalize to all camp programs, I'll mention that I've worked locally with children and families for almost 20 years and have heard very positive things about ESF over the years. Families have told me that ESF has helped their child adjust to a new group of friends and overcome fears such as getting into the pool for the first time. Most notably, they have mentioned that the counselors and leadership team were very informed and focused on children's individual needs. In fact, one of my colleagues has a child with a peanut allergy and she feels that ESF has better nut allergy protocols than some area schools. A pretty big compliment coming from a parent who is also a child psychologist!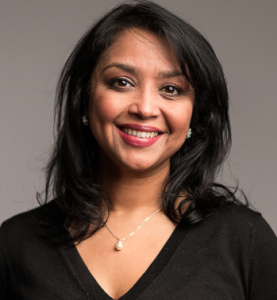 Dr. Khanna is a clinical psychologist, author and researcher specializing in anxiety and related disorders in children and teens. She has spent the last decade passionately working towards improving access to evidence-based mental health services and has been involved in some of the most important research trials in the field of childhood anxiety and OCD. Dr. Khanna is ESF's 2018 Mark Solomon Award Recipient. Check out her book, "The Worry Workbook for Kids" for activities to help your child learn how to minimize worry and stress. Visit her educational website: www.CopingCatParents.com for expert resources and online tools to help children struggling with stress and anxiety.