Message from Michael Rouse, Co-Founder
Dear ESF Families,
 
We hope you and your family are safe and healthy. As we navigate through these extraordinary times together, we are so grateful for your support, patience and understanding and we want to express how much we value the trust and confidence you have placed in us.
The safety of our campers, our families and our team is our #1 priority. Our mission of quality and excellence through carefully designed programs, a dedicated, experienced and well-trained staff, along with a caring, safe, and happy environment has been the cornerstone of ESF since our inception 38 years ago. It is this mission that is at the heart of the critical decisions we are making, as we plan for the Summer of 2020.
 
Many families have been in touch with us regarding important questions that we are working diligently to answer. Many of your questions are similar to our questions, and are associated with "time." These include: the current status of the length of stay-at-home orders varying by county; social gathering restrictions; new summer camp health and safety guidelines; and will camp operate. We have gathered a team of the best researchers, doctors, health care providers, and public health officials to address these questions and guide our decisions, as we plan for a safe and successful summer.
 
Here's where we are as of today:
As you are aware, Governor Tom Wolf is working to establish a phased reopening plan to lift mandatory shutdowns but has not indicated when it will be safe for the state to reopen. Plans will vary from county to county and we are starting to see a glimmer of hope on the horizon.
 
Our medical team of experts, including our lead physician and nurse, are focused on developing and implementing additional safety measures, on-site protocols and staff training for the upcoming summer.  As the pandemic progresses each week, we continue to evaluate, refine and prepare our plans for camp to operate safely and successfully.
 
I have been in weekly communications with the American Camp Association's (ACA) President, Tom Rosenberg. We are confident that the CDC and ACA will be releasing guidelines for summer camps within the next two weeks. Their recommendations will serve as our baseline. As one of the safest camps in America, our safety protocols will exceed their guidelines, be amended accordingly, and be implemented into every aspect of our camp operation. How these new guidelines may impact the start date of camp are being evaluated by our medical team as well.
 
We are planning for every possible scenario this summer which includes: starting camp on time; having a camp season that starts a little later than expected; and offering an interactive on-line experience at home. Please note if the camp season is modified in any way, we will adjust your tuition accordingly and you will receive a credit for any remaining balance (fully transferable to family/friends, which never expires) and can be applied to any of our camps. Once a decision is made within the upcoming weeks, we will notify you immediately with specific details. In the meantime, please continue to work on your camp forms if you have not completed them already. 
We understand the importance of camp this summer for you and your family. We promise to keep you informed with another update as soon as we hear back from the Governor's office, CDC, ACA and local health department. In the coming weeks we will share our final plans for this summer with you. We are here to support you every step of the way, so feel free to contact us at 610-827-1800 or send us an email at wecare@esfcamps.com. Also, please visit our FAQ page for additional questions we have received to date that may help. 
 
Thank you for your continued support. We're in this together, and we need each other more than ever as we navigate the path ahead.
 
With gratitude,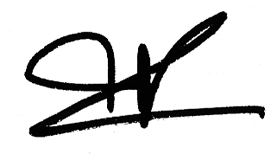 Michael Rouse
Executive Director & Co-Founder