Entering Worlds in Virtual Reality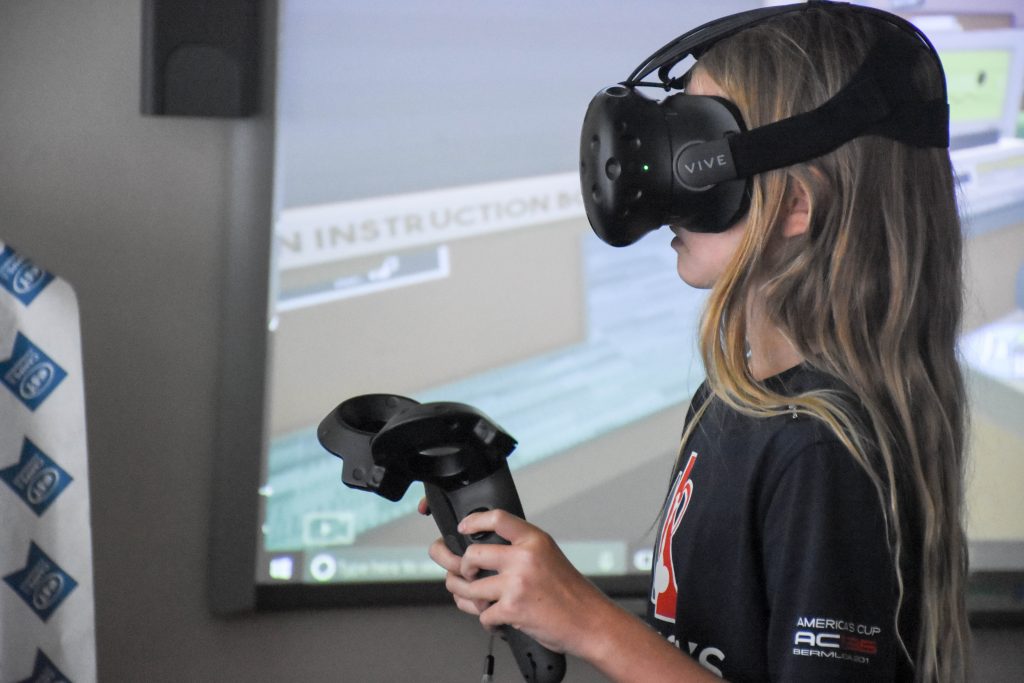 Today in Tech Camps Virtual Reality: 3D worlds, campers were immersed into a wide variety of content categories like job simulations, maps, movies and sports. Campers use the headset gear to enter a world where they can move objects, walk through rooms and swing a bat using the Google Tilt brush application. In a couple scenarios campers were chefs and had to make a prepare a meal in under a certain time or they were fired from their job! The specialist kept track of all the campers times to see who had the best record. Campers also enjoyed the store clerk game where they had to complete tasks such as run the cash register and restock products under 10 minutes to satisfy the manager.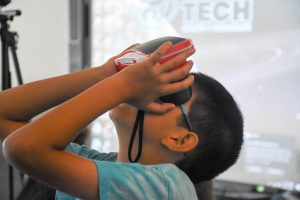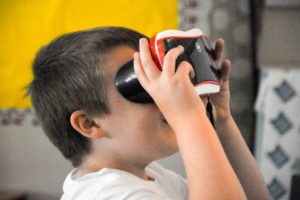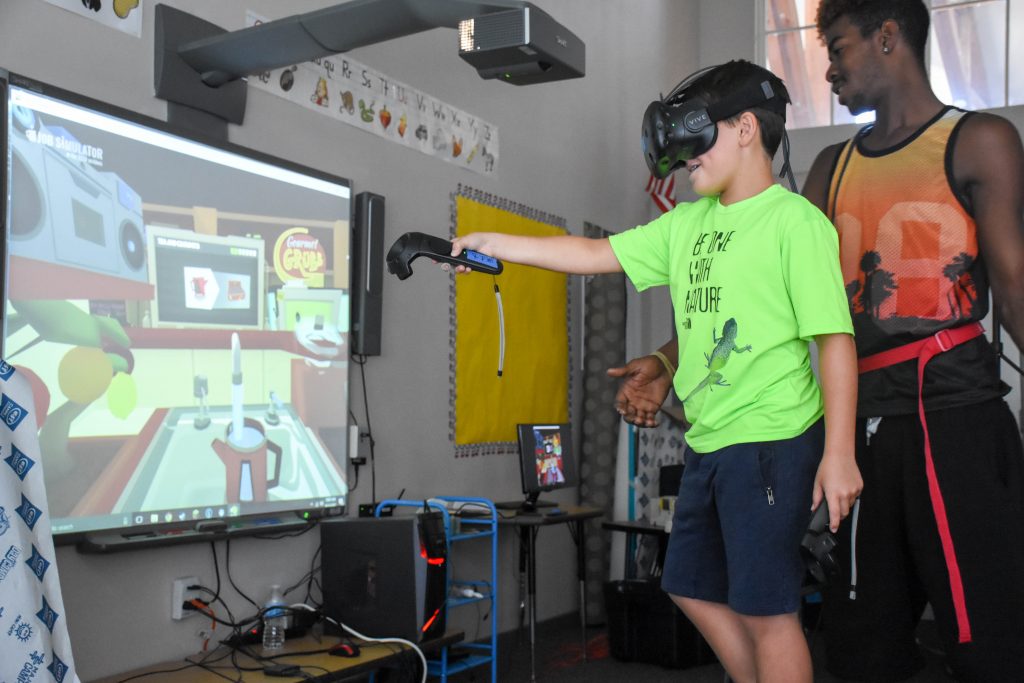 Campers said their favorite part of the game was having to pick things up because it was the most challenging!