Boat Regatta and Counselor Pageant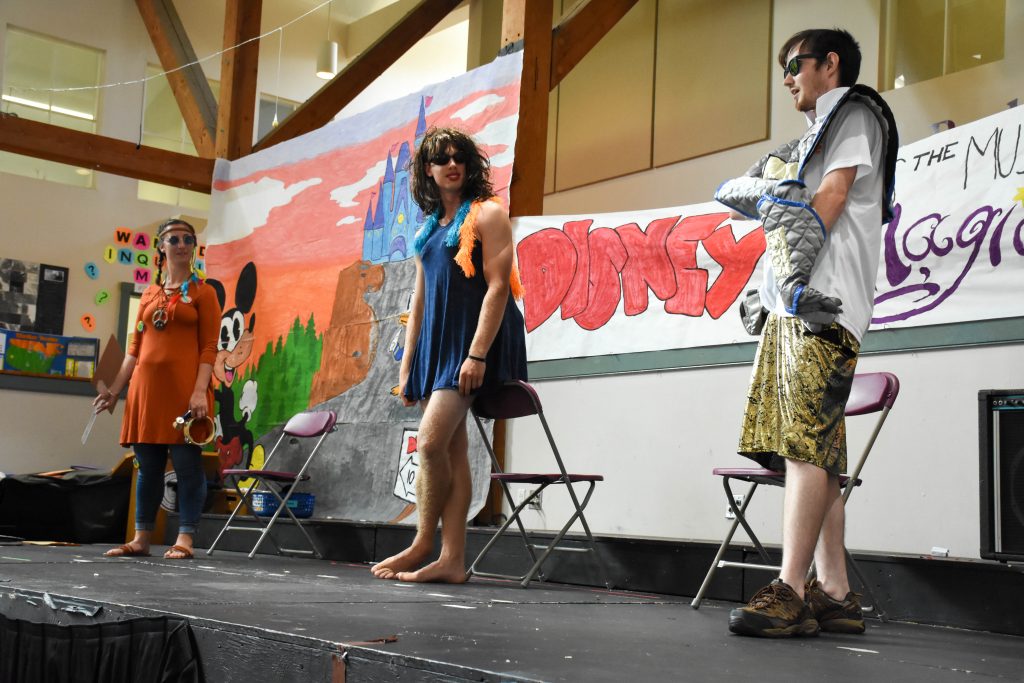 This Afternoon a counselor from each group of Senior camp joined in on a hilarious pageant and talent show in front of the whole Senior Camp and a few of the Day campers. The contestants participated in rounds of introducing themselves to the audience. In the first round, the pageant contestants answered funny questions and the second round they had to show off their talent as the character they were acting as.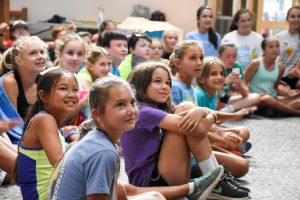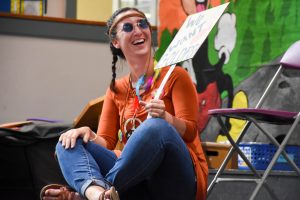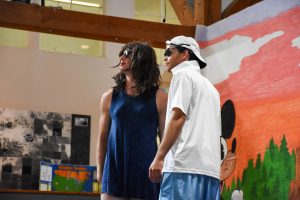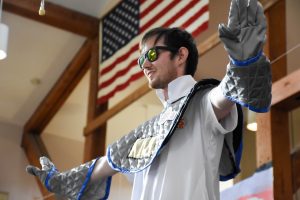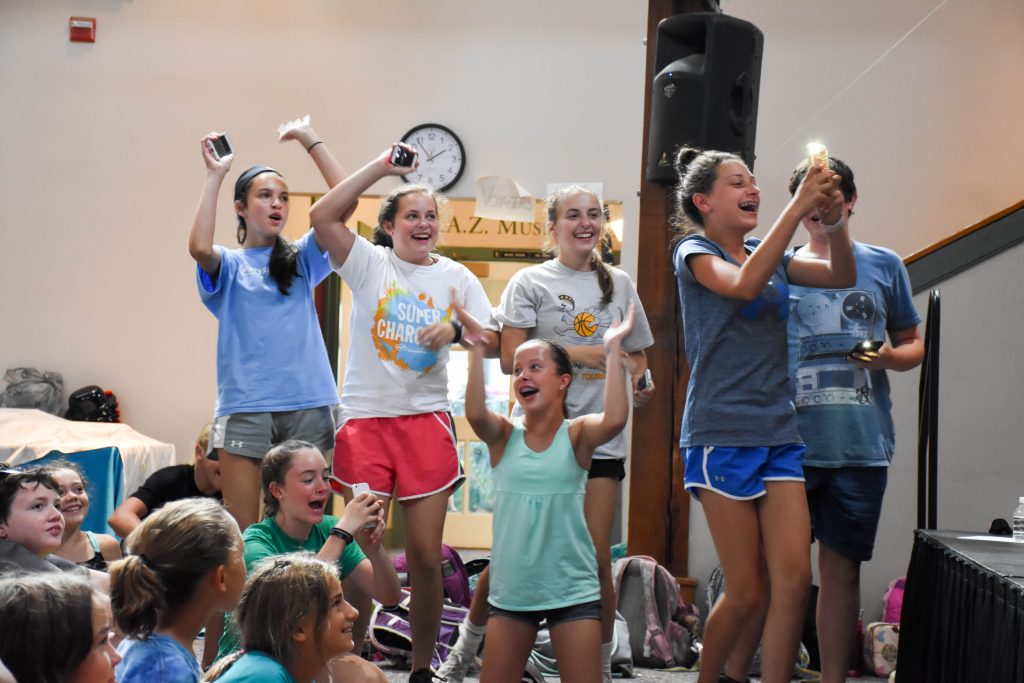 One counselor was a hippie holding a sign that said "We want Goldfish". The second counselor was Kim Kardashian who repeatedly told everyone to go buy Kylie Jenner's lip kit at Macy's or Kohls and also had her husband Kanye in the audience . The third counselor was Time-man who came from the year 2088 and worked at an ESF Camp where everyone was cloned. For the talent portion, the counselors played instruments and danced along to funny songs. After the talent round the winner was announced. Kim Kardashian took the stage as the winner!
After finishing up the Counselor Pageant, Senior campers headed up to the pool to race the boats they built in Senior Quest! Campers worked hard all week by thinking of creative ways to build a boat that would float. Senior campers collected water bottles for the main material for their boats. The tribes worked all week to make their boats as functional and durable as possible! The three groups made a pencil themed boat, pizza boat and heart eye emoji boat!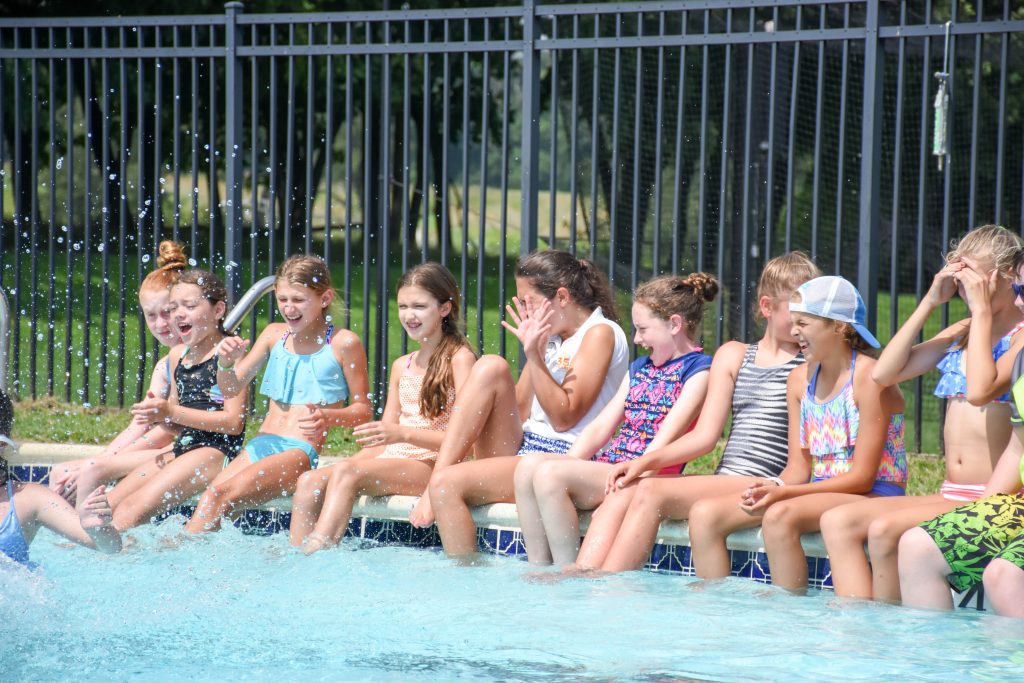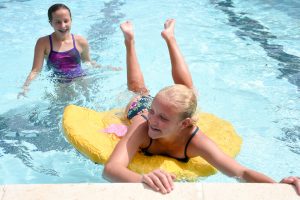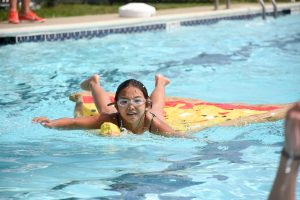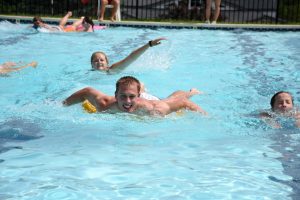 The first round of competition involved one camper getting on each of the boats and paddling to the other end only using their arms and then turning around to paddle back to the other end. The second round was a counselors turn to hop on the boat and paddle to the other end. Both rounds the Pathfinders won!