Tie Dye TLA
Between Topsey, Turvey, Mismatch Day and Colorsplash: Tie Dye TLA, Senior campers have had a colorful week! In this week's True Life Adventure they learned various techniques for tie dyeing each day. These techniques included stripes, spirals, folded, accordioned and more. The campers had the option to choose their favorite technique for each garment they dyed.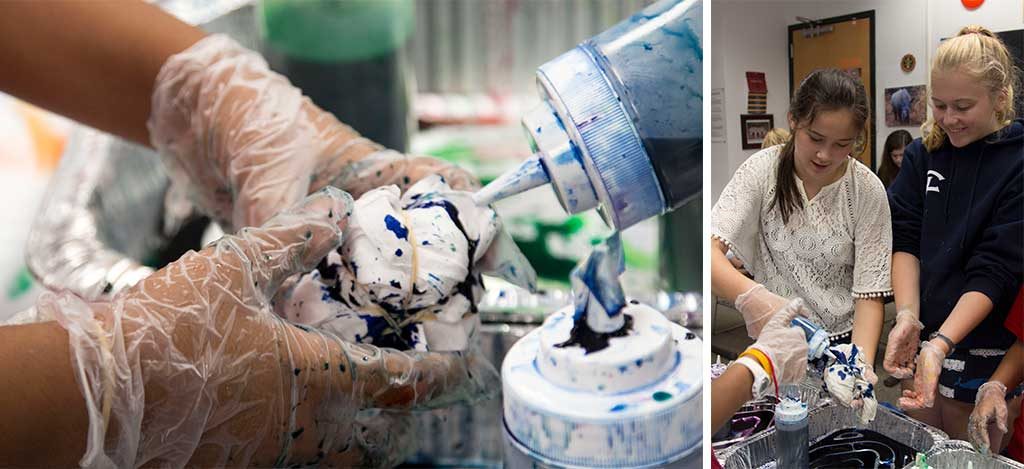 From socks, bandanas and t-shirts to tiles, the campers unleashed their colorful creativity on a variety of mediums. While many of their creations involved pouring liquid dyes onto a fabric, one of the activities actually used Sharpies as the dye. For this project, campers drew on tiles with the markers. They had free-reign to use any colors or make any designs they wanted. Then, drops of alcohol were placed on top of the tile. This caused the marker dye to swirl and make fun and unique patterns.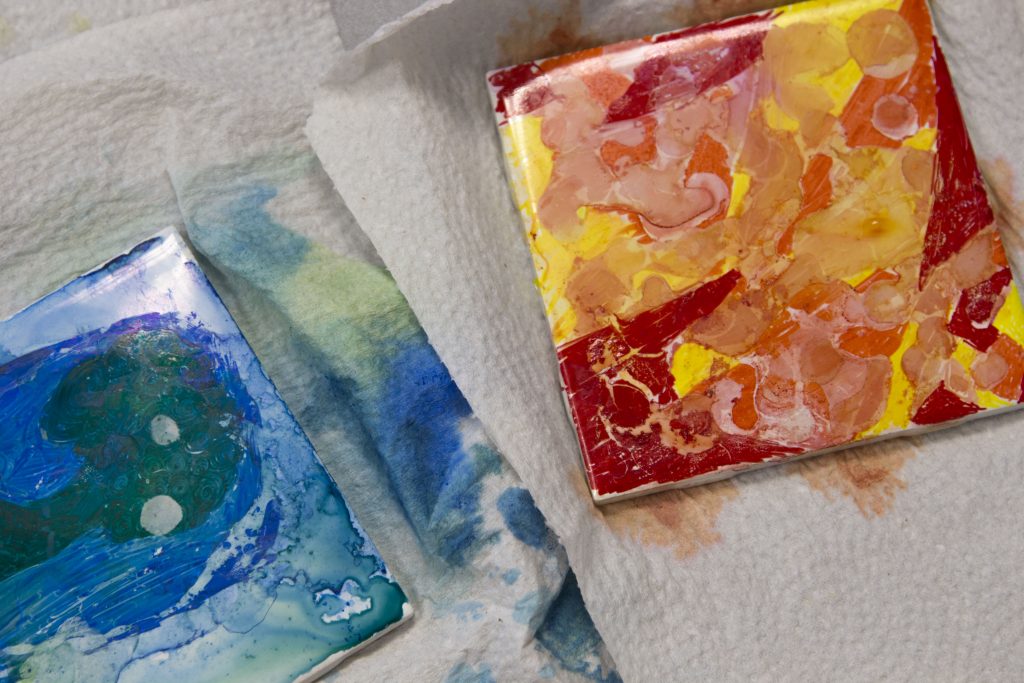 In addition to learning typical tie-dye methods, the campers also learned about another dyeing technique called Batik. To create this technique, they used glue to write and draw various designs on their piece of fabric. As a result, the dye cannot absorb in the areas of fabric where the glue is.

Throughout the rest of the week, Senior campers will continue learning about the colorful world of tie dye. On Friday, the campers will bring home all of their cool, new creations.