Tech Campers are Transported to Virtual Realities
In Virtual Reality: Designing 3D Worlds, Tech campers explored new worlds and learned how to navigate through virtual space. As part of this course, campers also had the opportunity to design their own 3D worlds. Yesterday they had their first experience with virtual worlds using Google Cardboard, which is a simple viewer that anyone can build or buy.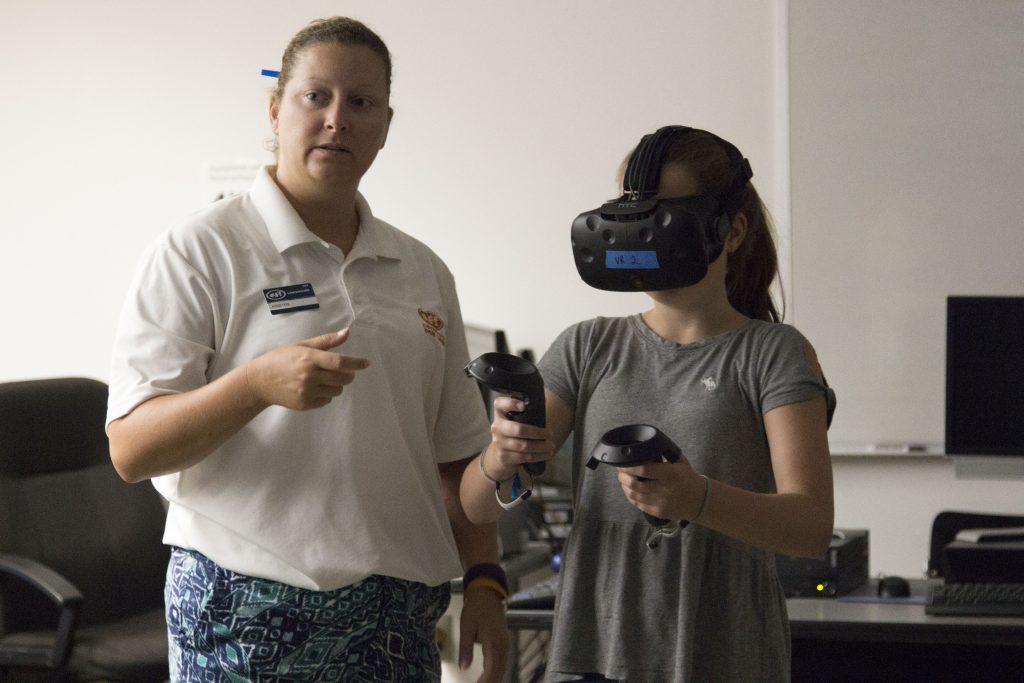 Today the Tech campers took it to the next level with the HTC VIVE virtual reality headset. Using a headset and two handheld remotes, they were able to become immersed in various worlds. The HTC VIVE offers a wide variety of content categories such as job simulations, maps, movies and games.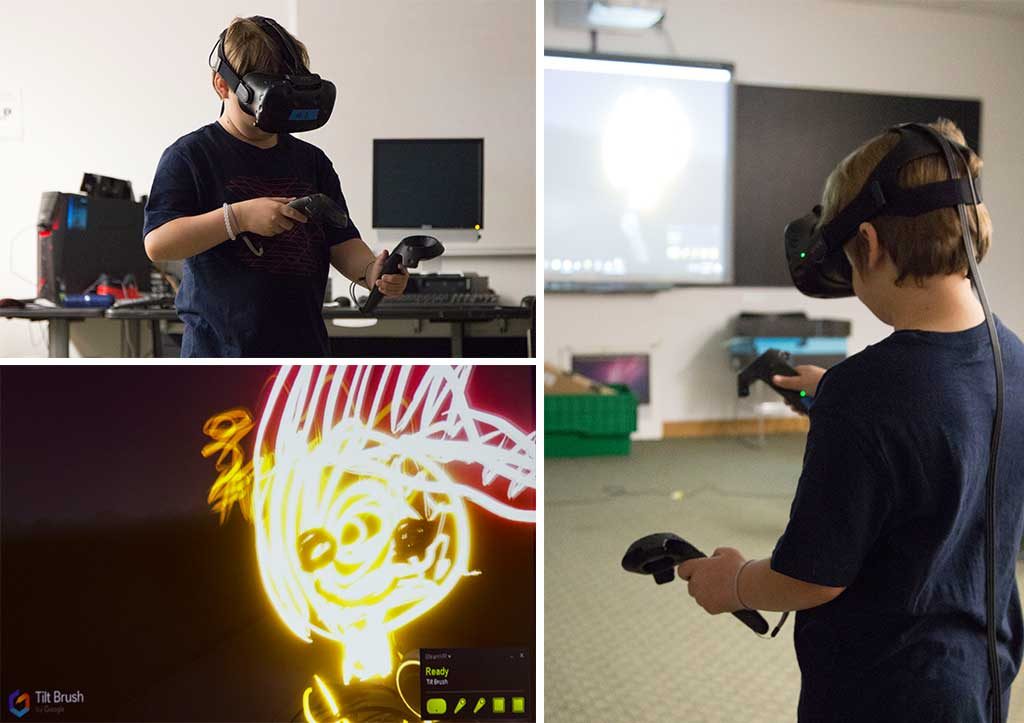 Campers used this headset to enter a world where they could create all sorts of virtual objects using the Google Tilt Brush application. While some campers chose to draw people or animals, others preferred a more abstract art style. All campers were amazed by the experience as the headsets transported them from the classroom to uncharted territories.