Minecraft Madness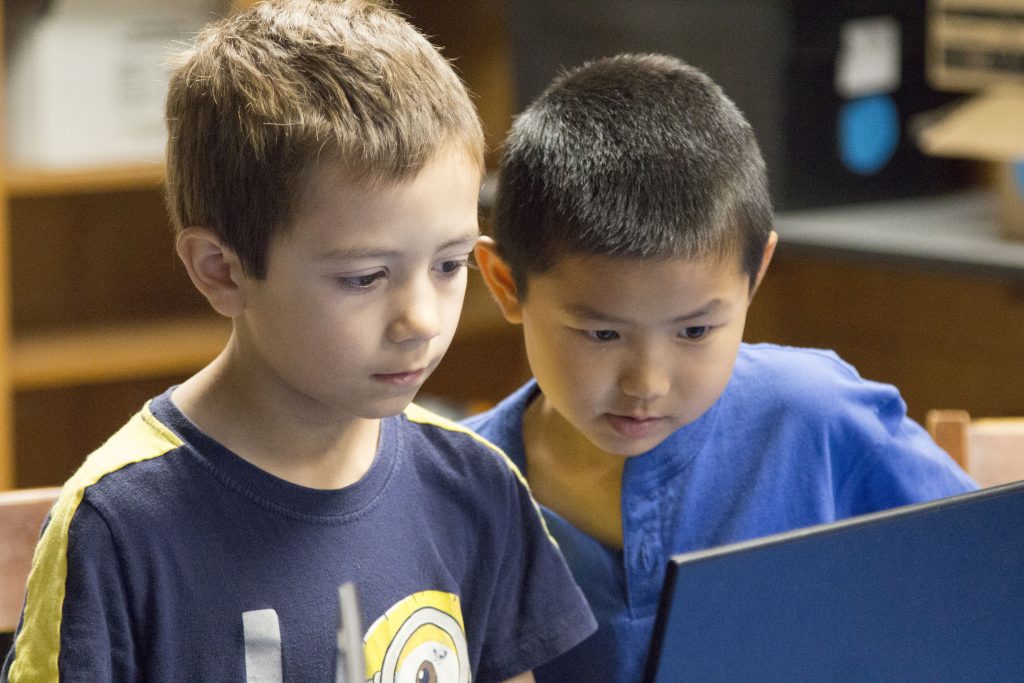 This week is all about Minecraft for Tech campers. For older campers well-versed in the game of Minecraft, the Minecraft Missions 2017 camp challenges them to use creativity, critical thinking and communication skills to complete difficult challenges as a group. Younger campers are taking Minecraft to the next level in Minecraft 4 Kids: Level 2. In Level 1, the campers learned an introduction to Minecraft through the Pocket Edition on iPads. This week the campers learned how to use the PC version of Minecraft with step-by-step instructions on best practices for building and developing online game spaces.
Minecraft Missions 2017

This camp is fast-paced and super fun! Instead of creating and playing in their own, individual worlds, the campers have the opportunity to work together and collaborate on largescale Minecraft Missions projects such as designing and building castles and bridges. The unique thing about this experience is that the campers can all play together on the same server, which allows for bigger and better projects to be created. They can also play against each other in various challenges such as today's challenge to build and protect a base.

Minecraft 4 Kids: Level 2
In the second level of Minecraft 4 Kids, the campers excitedly switched from the Pocket Edition Minecraft on a tablet to the full, PC version of the game. Using skills they learned in Level 1, they worked to create more complex projects. Today the campers were challenged to create a house while following certain guidelines. The guidelines for the houses require them to include a front door, windows and four rooms of which one is a kitchen and one is a bedroom.

Once they finished that challenge, the campers went on to create parkour maps where they had the freedom to get as creative as they want. The only things they had to include were a starting point, at least six jumps and obstacles and a finish line. As the week goes on, the campers will progress to more and more difficult challenges as they learn more about the world of Minecraft.