Frisbee Fun!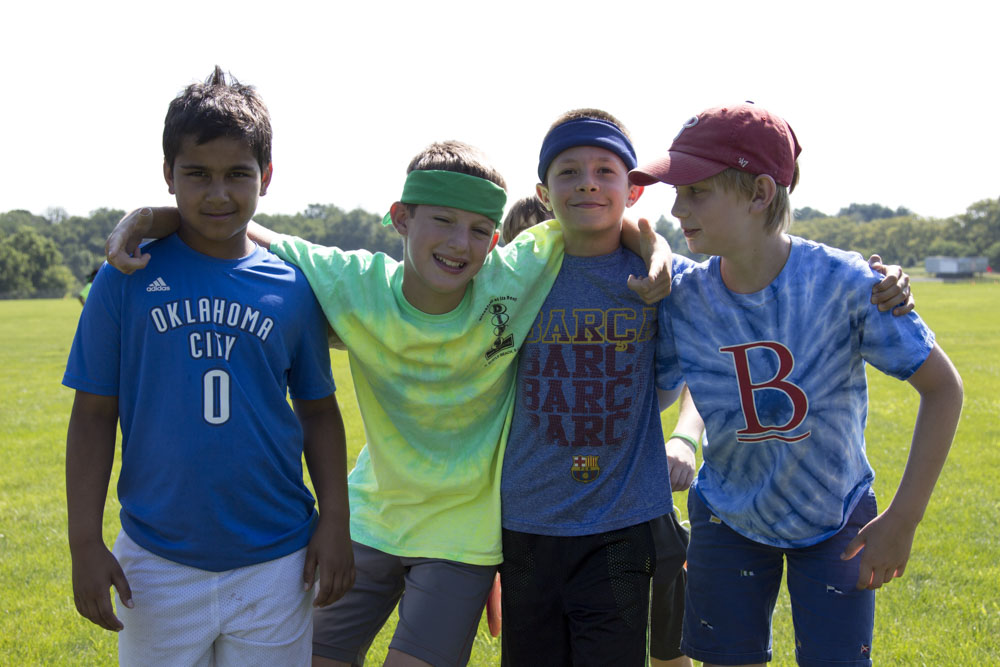 While Sports campers spend a lot of time practicing their favorite sports like soccer, football, basketball and baseball, they also play other fun games throughout the day. Today the campers had the opportunity to try their hand at Frisbee.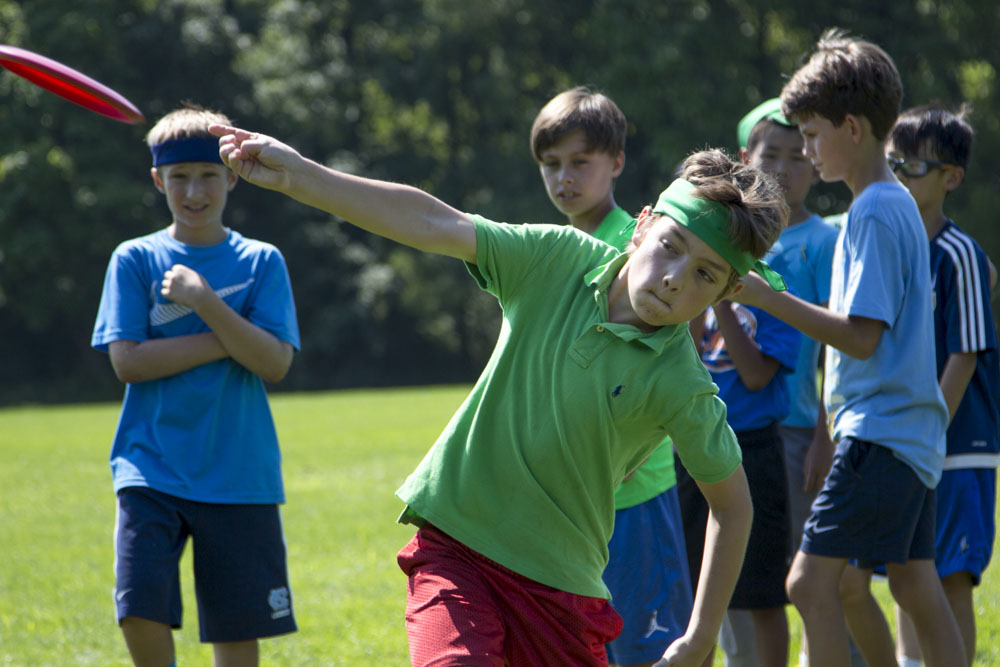 Before playing a game of Frisbee, it is important for the players to learn how to properly handle and throw the discs. While there are many ways to throw a Frisbee, the campers practiced two methods: the backhand and the forehand. The backhand is the most common way to throw a Frisbee by twisting the body and bending the elbow and wrist before releasing. The forehand, also known as the flick, is a bit more challenging. It is thrown in a similar fashion to the way a flat rock is thrown to skip across the water.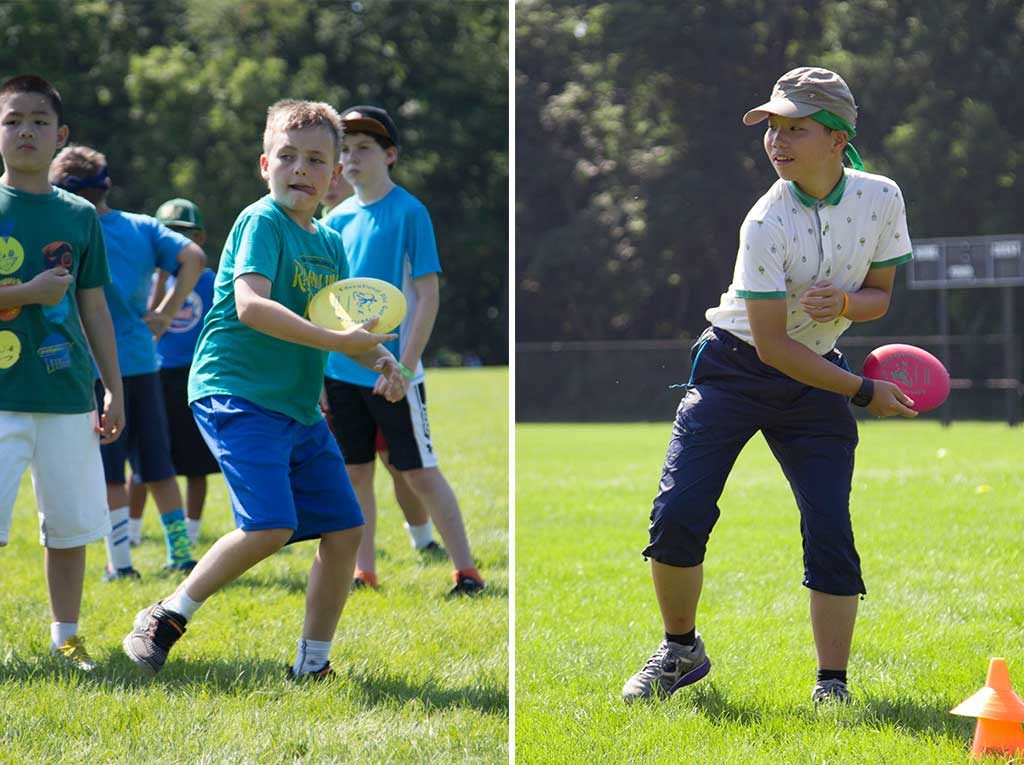 To practice their throws, the campers rotated through two stations. In the first station, they focused on distance throwing. Each camper had the opportunity to throw two discs as far as they could, then an instructor measured the distance it traveled. One camper threw a Frisbee over 100 feet!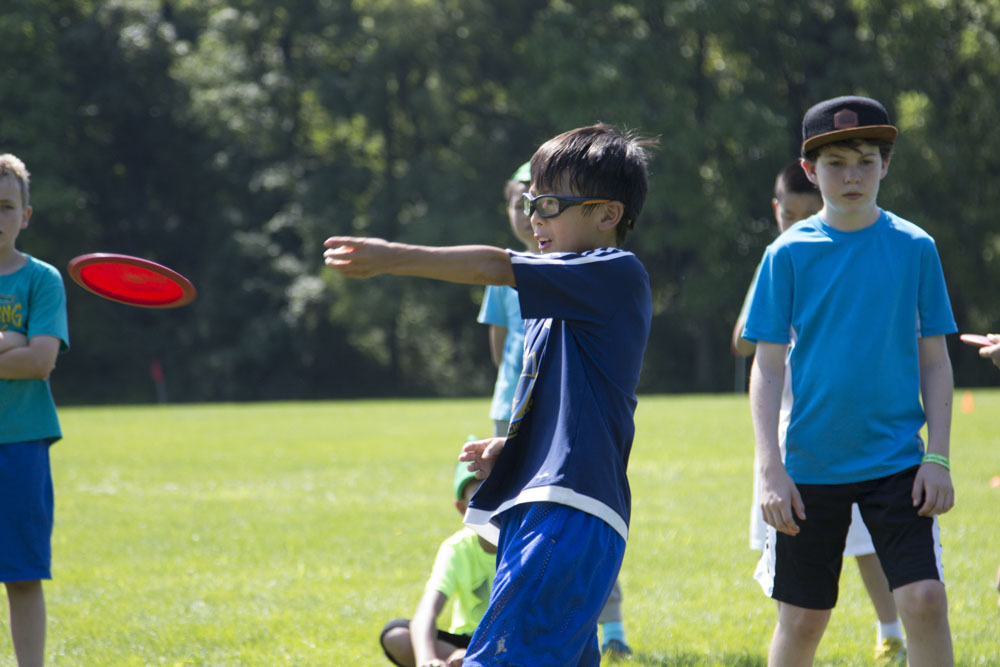 The second station focused on shorter, more direct throws. One by one the campers took turns throwing the discs towards a target a few yards away. The goal was to hit the target and get the disc into the basket or to get as close to the target as possible. Since this station required a lot more accuracy and precision than the other station, the campers had to pay extra attention to make sure that they were keeping the disc level and flicking their wrists rather than their arms.
By the end of the morning, the campers showed significant improvement in their Frisbee-throwing skills!