Fashionistas in the Making
Major campers are always using their imagination and creativity to craft new things each week. This week campers are exploring color theory, drawing and illustration, pattern creation, textile design and more in the first week of Fashion Design.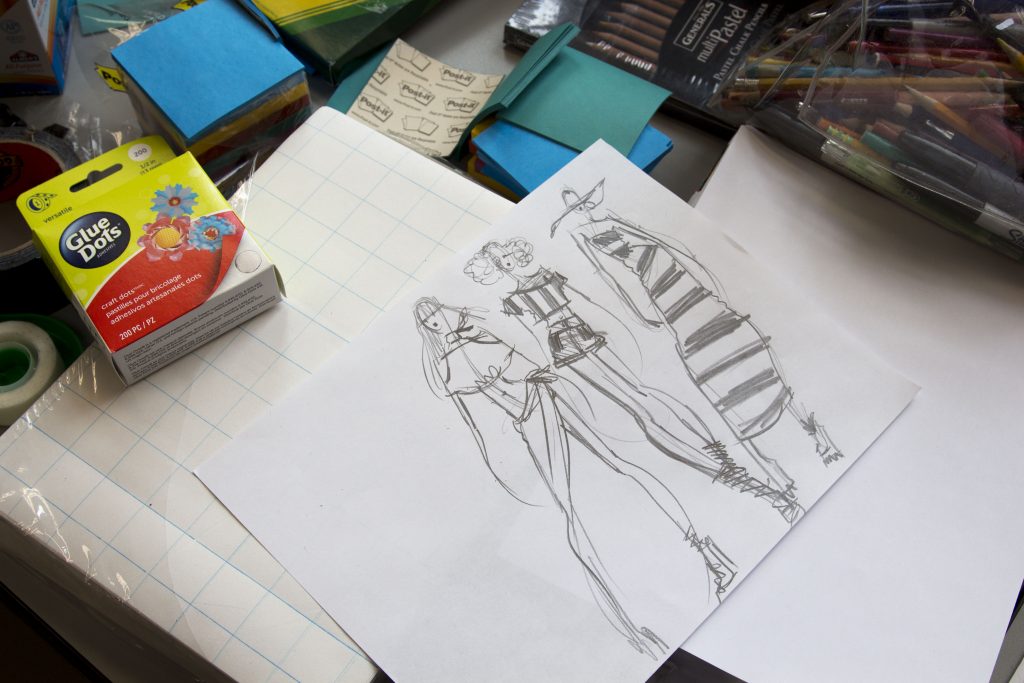 Today the campers worked to design and make purses using old jean shorts, pants and skirts. After picking out the piece of clothing they wanted to modify, the campers began tracing and cutting the fabric into the desired shape. Some campers chose to make big purses while others kept them small.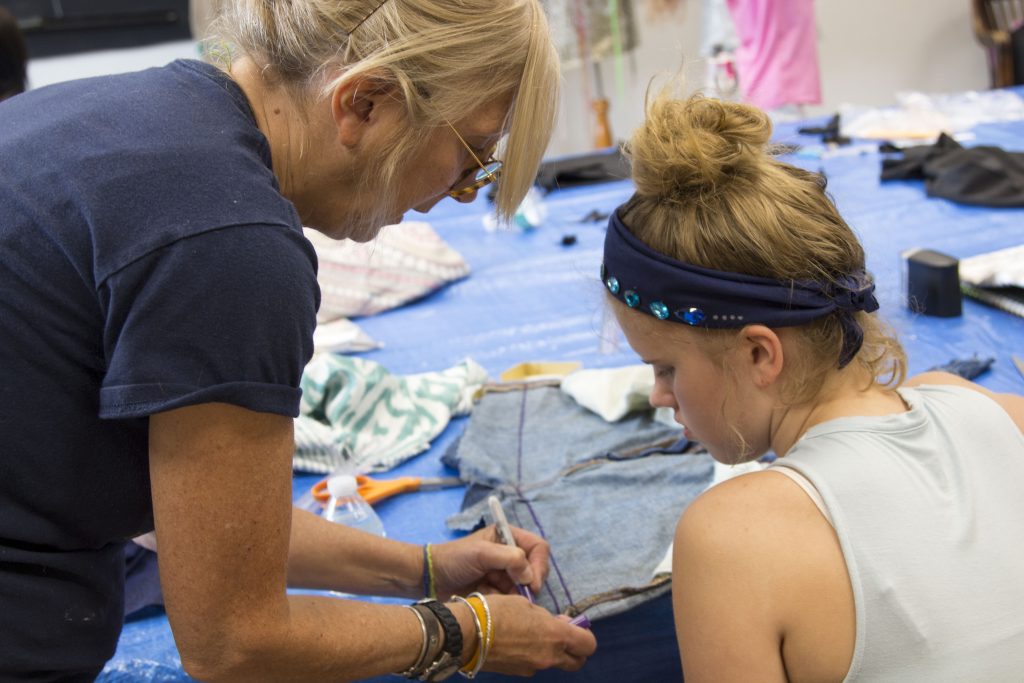 Once the jeans were cut, campers chose one of two methods to secure the open sides of the purse: sewing the hem or tying the fringe. To sew the hem, they had to flip the garment inside out and use a sewing machine to sew along the edge of the fabric. Those who chose to make a fringed hem created several cuts along the bottom of their jeans and then tied them together to secure the garment shut.

Next, the campers picked out their favorite fabric patterns to use as the lining. This step was still in progress at the end of the day, so campers will pick up where they left off tomorrow morning. They will also work to add a strap and decorate the exterior of their bags.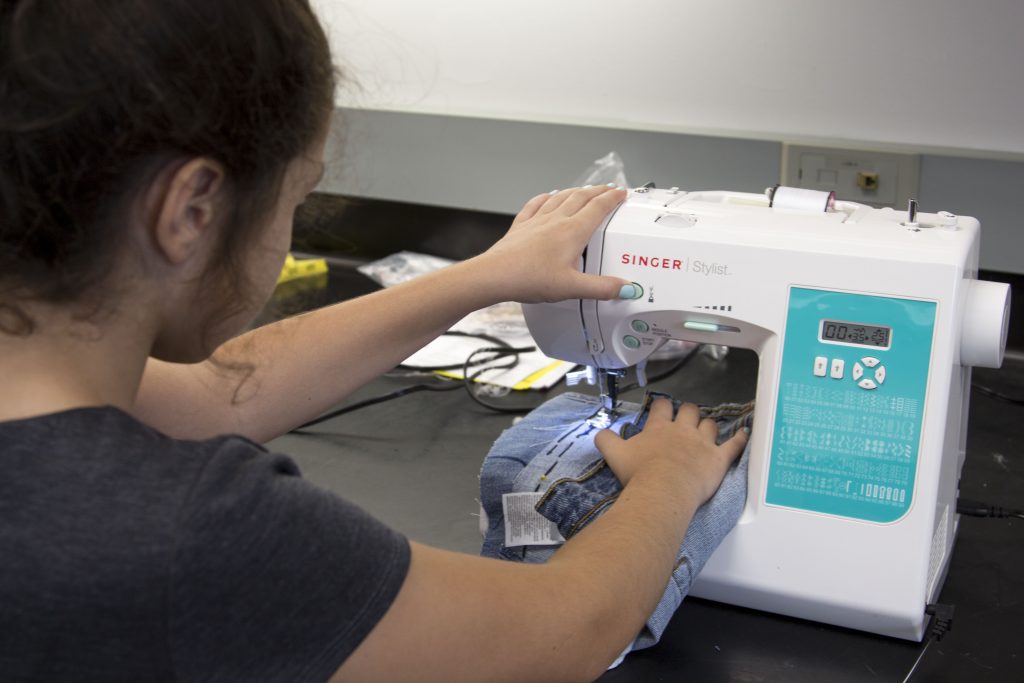 By the end of week two, the campers will not only have several original creations, but will go home with a fashion portfolio to show off all of their hard work. Additionally, the campers will have the opportunity to debut their work in front of family and friends at the ESF Fashion Show next Friday.