Counselor Pageant & Talent Show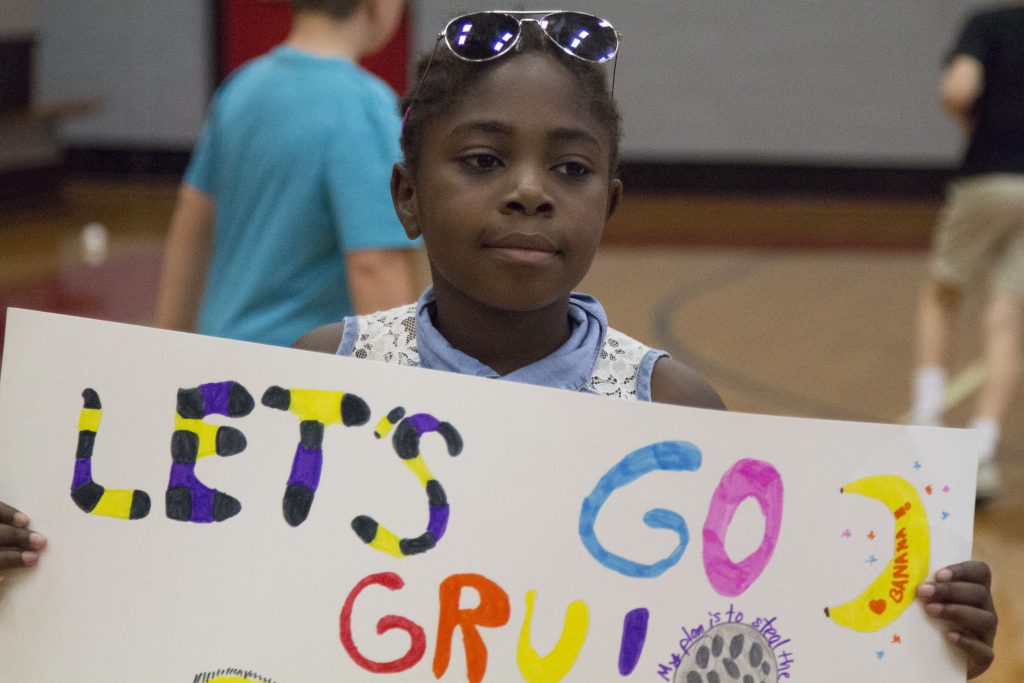 This afternoon, Senior campers sat in the audience as they cheered on three counselors for the annual Counselor Pageant and Talent Show. One counselor from each Senior Camp group—the Adventurers, Mountaineers and Trackers—was selected to dress up and act as a character chosen by the campers.

This year's contestants included Gru from Despicable Me, Finn the Goldfish snack and Princess Pat, a Girl Scouts icon. After brief introductions, the contestants entered the first round of the pageant where they were asked several questions. Gru, representing the Adventurers, revealed that if he won the competition he would work towards creating world peace by taking over the world. Princess Pat shared that her favorite camp activity is canoeing since she can often be found sailing the seven seas in her rick-a-bamboo. Finally, Finn revealed that his biggest fear is being taken over by Cheez-Its.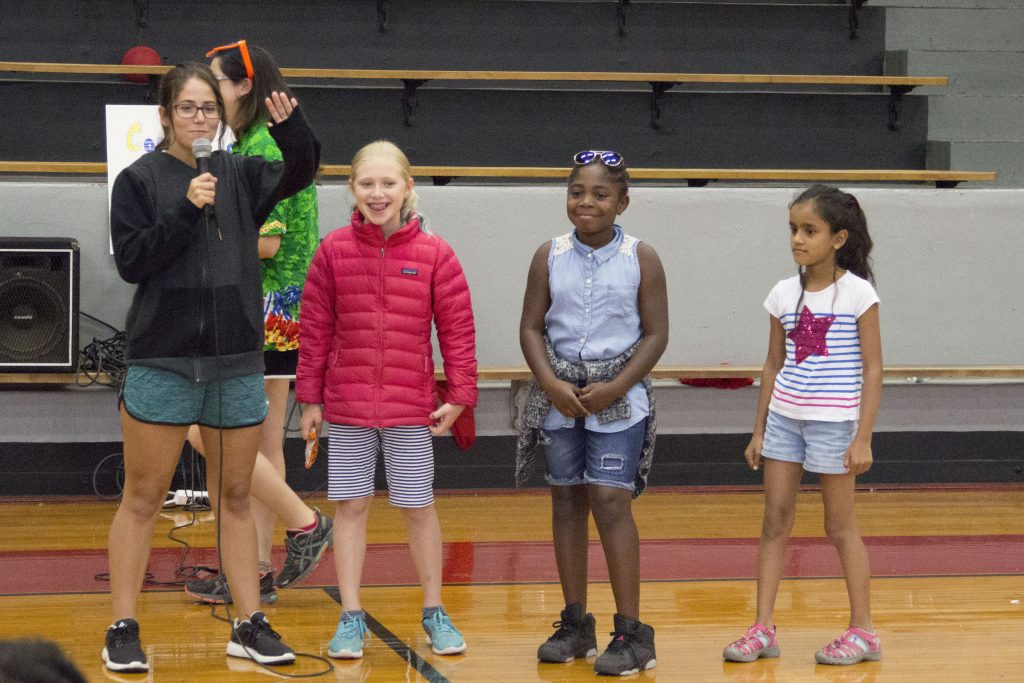 After the first round, the contestants were asked to show off their greatest talent to the audience. With the help of his three daughters and his horde of minions, Gru unveiled his newest invention: the Invisible Freeze-Ray. Next, Princess Pat and the Trackers sang her well-known song about sailing and rick-a-bamboos. Finally, Finn stuck to his roots and told "cheesy" jokes.



Before the winner was announced, the campers danced their hearts out in an impromptu dance party. Then, after voting by round of applause, Princess Pat was announced as the winner! Congratulations to all the Senior camp groups and contestants for putting on a great show.