2017 Ultimate Games Week
Every summer ESF campers get together to compete in Ultimate Games Week, a camp-wide tournament between the Blue and Green teams. Monday marked the start of this year's games, which kicked off with a morning assembly. During the assembly, campers cheered on their directors as they competed in the first game of the week: poly spots. The Green team took the victory and earned its first points of the day.

Within each camp—Mini, Day, Senior, Major, Tech and Sports—the campers were divided equally into two teams: the Green Team and the Blue Team. Throughout the week, they had the opportunity to earn points for their team in their daily activities. In order to earn points, the campers had to demonstrate effort, spirit, teamwork, good sportsmanship, leadership and respect.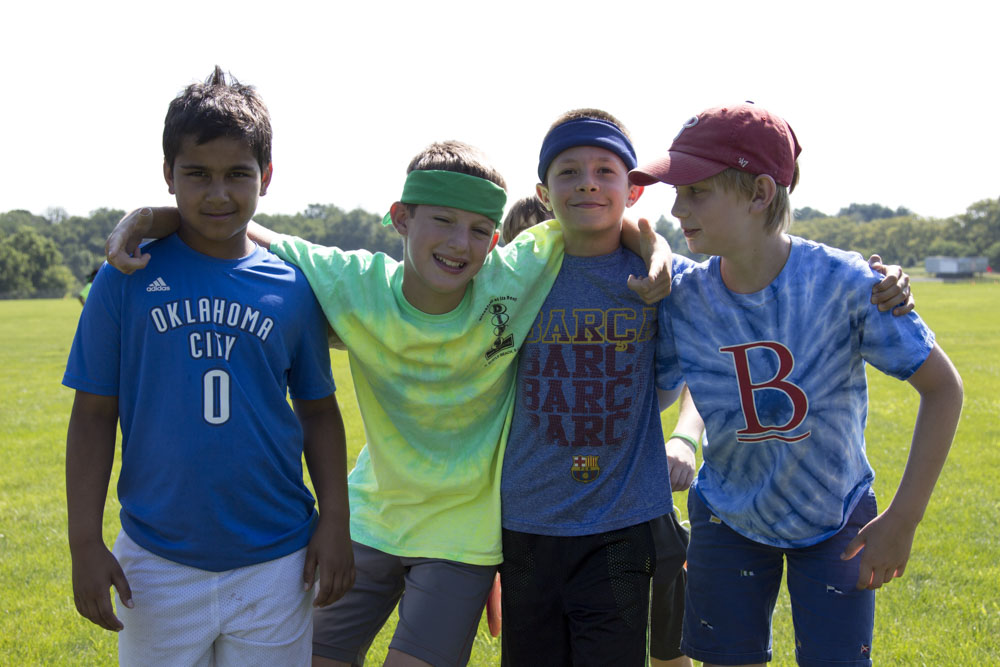 Additionally, each camp held special Ultimate Games events during the week. Day and Mini campers gathered on Tuesday to compete in various relay races. Some of the relays included balancing a ball on a tennis racket, keeping balls in a parachute for as long as possible, poly spots and more. Each tribe rotated through the various stations and earned points for every game they won.

Sports Camp, Major Camp and Tech Camp each held a scavenger hunt that sent campers searching around campus for clues. They went to places such as TeePee Village, the pool, the office, the art room and more. However, there was one catch. Instead of just running around campus freely, each team's members had to hold onto a hula hoop the entire time and work as a team to move together.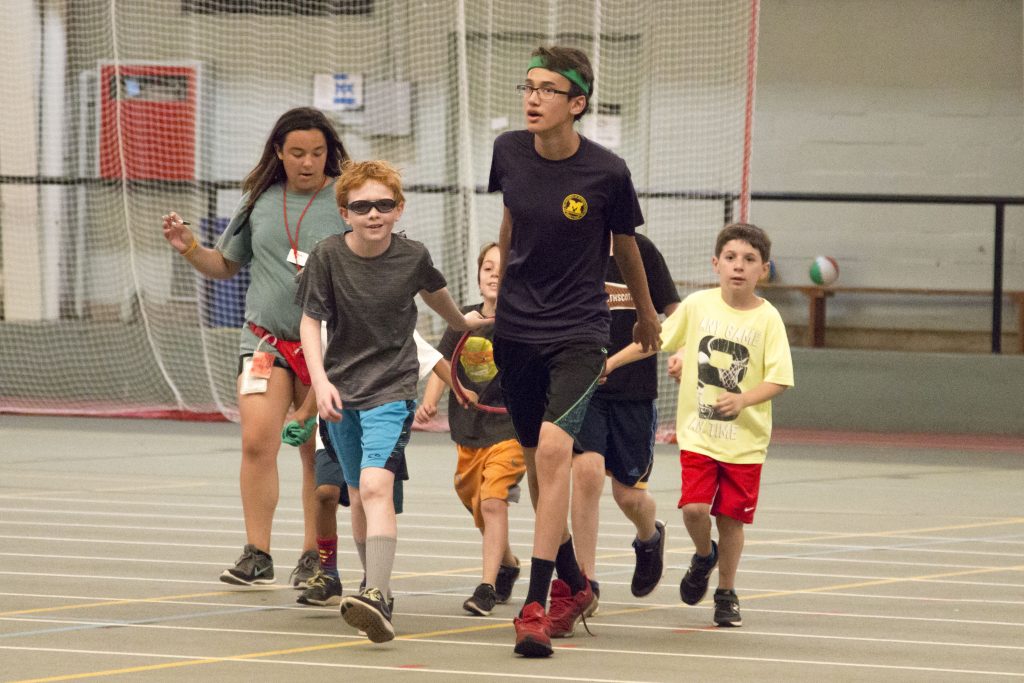 At the end of the hunt, Sports campers had one final task: to blindfold one member of their team and guide them from one side of the gym to the other without hitting into any of the obstacles along the way. To accomplish this task successfully, the campers had to focus on communicating directions to their teammate quickly and effectively.

Senior Camp held a special Aqua Olympics event today where Senior campers from each group participated in various pool challenges. The challenges included freestyle and backstroke relays and a pool volleyball match. Each competition was very close and onlookers cheered for their respective teams.


So far this week it has been a very close match between the Blue and the Green teams. For the conclusion of the games tomorrow, campers will attend the Closing Ceremony where they will find out which team is victorious. Go Green! Go Blue!