Sports Camp Competes in the World League Championships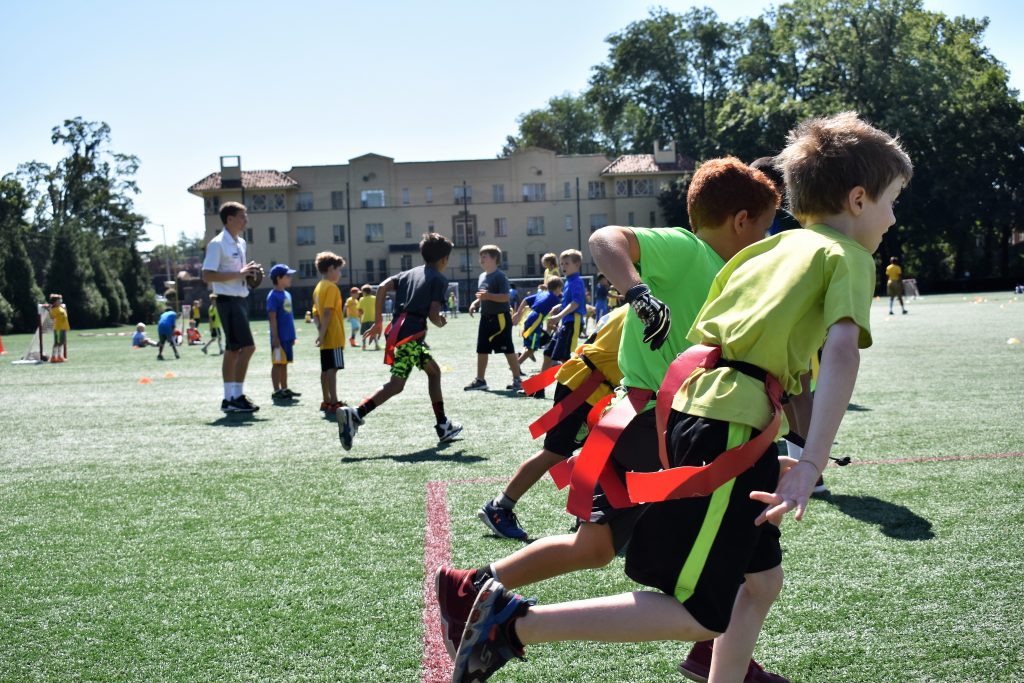 Today, ESF Haverford Sports Camp competed against ESF Gilman Sports Camp in the World League Championships!
Half of the Haverford team traveled to Baltimore while the other half welcomed the Gilman team at the Haverford School. Players have been preparing for this match up all summer. They've run drills, worked on their footwork and encouraged each other on along the way. Every few weeks they competed against another ESF Camps site, and in the end, Gilman and Haverford came up on top.
This is the fourth year in a row that Gilman and Haverford have battled it out. Neither came in with the distinct advantage as the previous years have resulted in a win for each team and a tie.
The World League Championships is one of the most beloved Sports Camp traditions. Campers take their role as athletes seriously, and when they play, they play to win. When Sports Director Coach Josh told the campers that they qualified for the World League Championships, he says the entire room exploded with energy. Players from every team were jumping up and down with their fists in the air screaming.
The atmosphere is competitive, but that doesn't mean that campers lose their sense of sportsmanship.
"We hold our players to an extremely high standard," Coach Josh said. "They know it is their responsibility to be professional both on and off the field. We love to see them play well, but to us, seeing them win is less important than seeing them be good people to their competition and their teammates."
Gilman won the competition, but the Haverford team didn't make it easy for them! They may not have walked away with the title, but they had a great time playing.
"I feel really proud to have made the championships," one camper said. "We have some really good players, and we've worked hard all summer. I think we played really well today, it's just that the other team played better."